San Felipe Rentals in Baja California
San Felipe rentals in Baja California (Norte) are a smart accommodation choice because of the variety of San Felipe rentals to chose from. Some of the options we have listed on our website include beach and golf course condo rentals in El Dorado Ranch. We strive to take the stress away from finding the right Baja rental home that fits your party. Our vacation homes provide some of the finest luxury available in San Felipe Baja and you are guaranteed to be one of our numerous satisfied and repeat guests.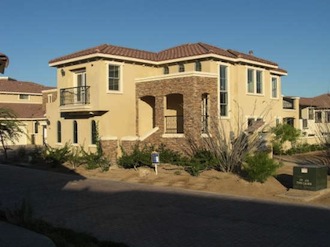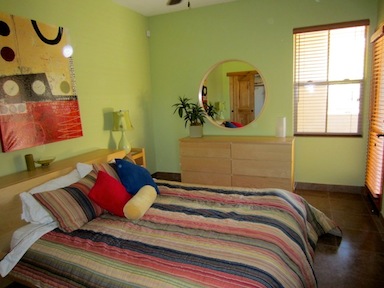 El Dorado San Felipe Rentals - Homes and Condos

El Dorado Ranch is the biggest resort in San Felipe with the most amenities. El Dorado Ranch is located on highway 5 as you enter San Felipe and spans across both sides of highway 5 around the KM 175 marker. There is the sea side and the mountain side of highway 5, and El Dorado Ranch rentals are on both sides of the highway.
The beach side of El Dorado Ranch is called La Ventana del Mar, here you will find the popular condos all fully furnished and available for long-term and short-term reservation. The 18-hole golf course is located in La Ventana as well as tennis courts and the main La palapa swimming pool.
Amenities which come with our San Felipe rentals are listed on each property profile. Generally, most of our accommodations, have attached garage, access to one or more swimming pools and tennis courts. In El Dorado San Felipe we have 3 restaurants for your convenience.
Searching for your accommodation is quick and easy. Enter your arrival and departure dates followed by Search - only accommodations available for your stay in San Felipe will be displayed. While making your reservation, our reservation policy will be displayed - please read and acknowledge

A 30% deposit at the time of reservation is required, balance is due 21 days prior to arrival. On arrival, you will not just get a note with a key, but we personally welcome you, escort you to your home and fill you in on all you need to know about our town.
HOW TO MAKE A SAN FELIPE RENTALS RESERVATION
1. Enter your Arrival Date and Departure Date.
2. Chose your desired community, bedrooms and number of guests
3. Click on "Search". (Only rental homes and condos available for your dates are displayed)
4.. Browse the displayed San Felipe rental homes and select the home of your choice.
5. Click on "Book It now" tab.
6. At the bottom of the page, click on "I have read and accept the Terms......"
7. Click Continue to Step 2
8. Enter your information
9. At the bottom of the page, click "Continue to Step 3....."
10. Your reservation is concluded - You will receive an email confirmation with arrival instructions.


Learn more about San Felipe and fun things to do in San Felipe

CJ (Carolyn Johnson)

(661) 332-6914 (US) English

Erick Ramirez

686 216 1360 (MX) Españoles & English
Original text
Contribute a better translation
---
Original text
Contribute a better translation
---