Asadero El General Restaurant San Felipe
Asadero El General restaurant in San Felipe is a must-stop if you like tacos and burritos. Specialties include Tacos with Carne Asada, Pollo (chicken), Adobada (pastor) or Tripa. On the side you can have Salad, fries and tortillas. Tacos are served a plata of condiments to spice up the taco as per your liking. Everything from spicy sauce, onions, guacamole, carrots, lime, etc are served. You can add as much or as little as you like to your taco.

Other specialties include Super Burros - a larger burrito - which are prepared with various ingredients according to the guests order. Possible combinations include a choice of different meats; mixed meat, beef and chicken to name a few. The burritos and grilled which makes them extra delicious.

Asadero El General has been in business since 1989 and is named after the owner "El General." This restaurant is a favorite with locals, so foodies who like the idea of eating like a local, this is place is for you. While the owner is still involved and working in the restaurant attending to customers, this is slowly being transitioned to El General's daughter.
Asadero El General Menu with Prices
When ordering tacos or burritos, you can chose to have the tortilla the fresh out of the oven way, or chose to go vampiro style. Vampiro is where the tortilla is grilled until it's dried out giving it a crunchy feel. Below are prices for Tacos and Burritos.
Tacos
Carne Asada : 23.00 pesos
Pollo : 23.00 pesos
Adobada (Pastor) : 23.00 pesos
Tripa : 25.00 pesos
Super Burros:
Asada : 85.00 pesos
Mixto : 80.00 pesos
Mexicano : 85.00 pesos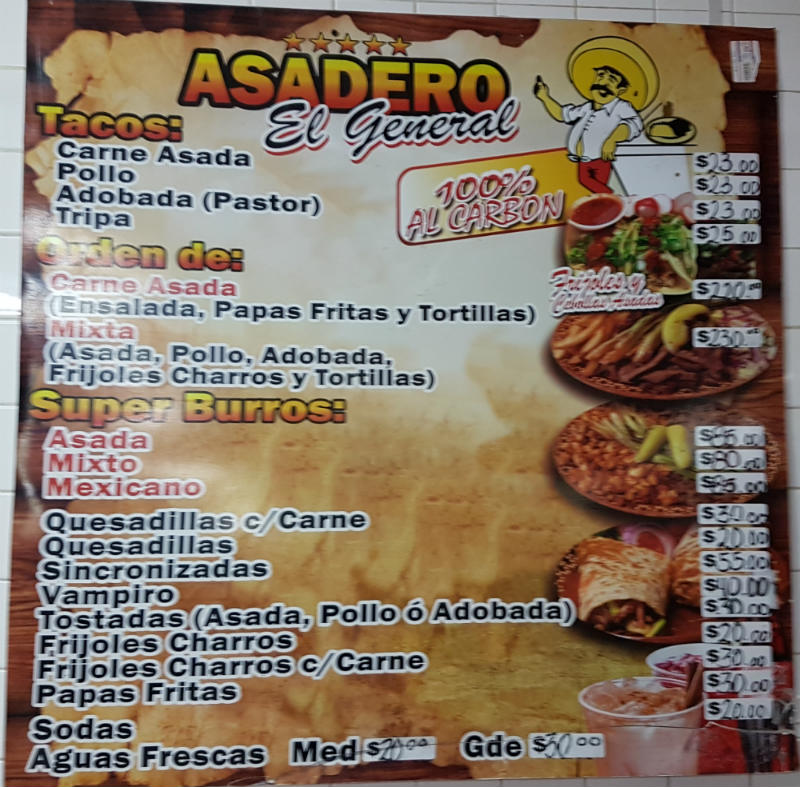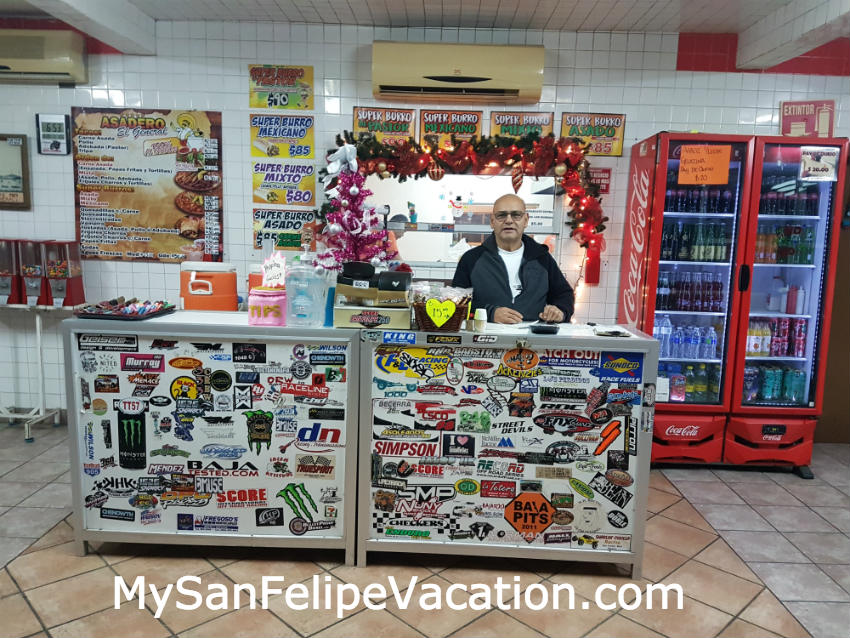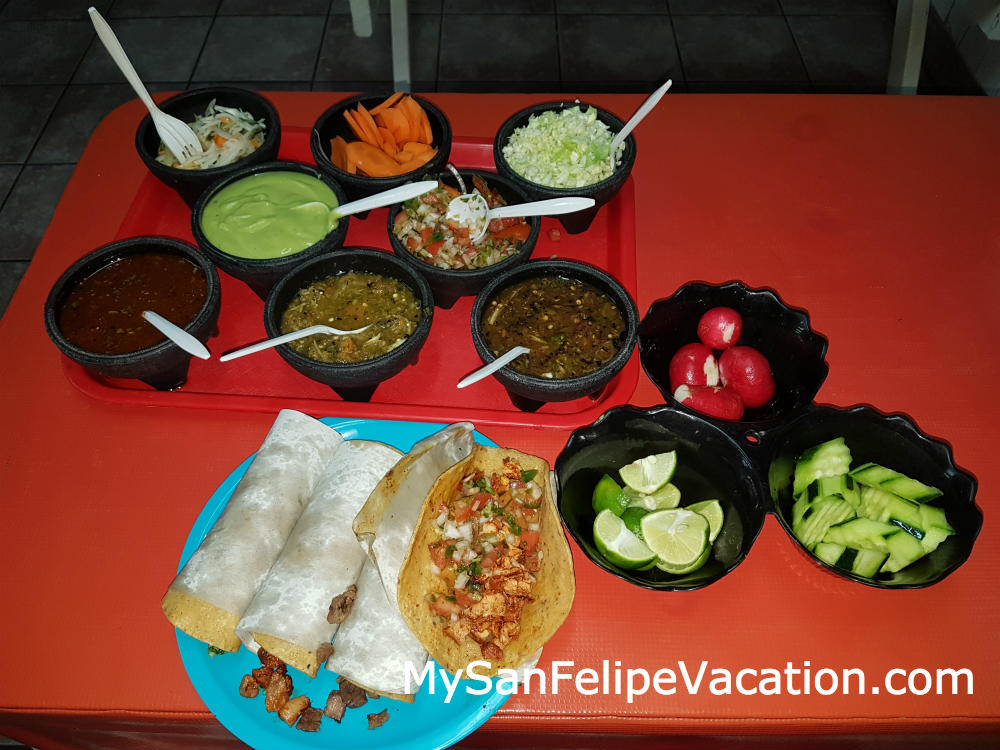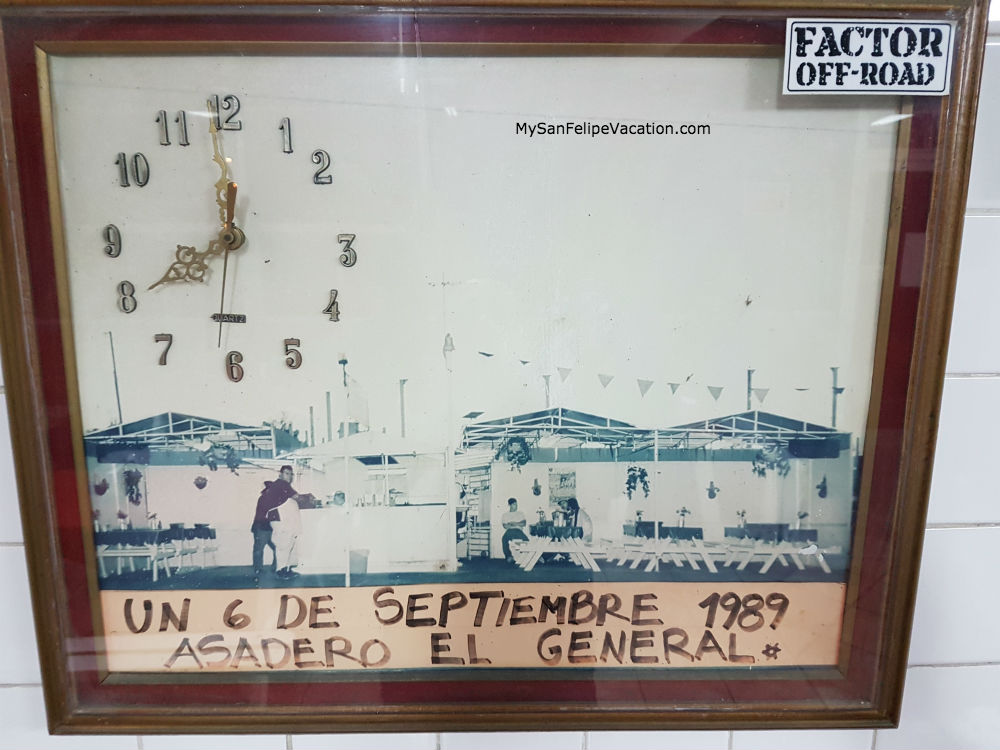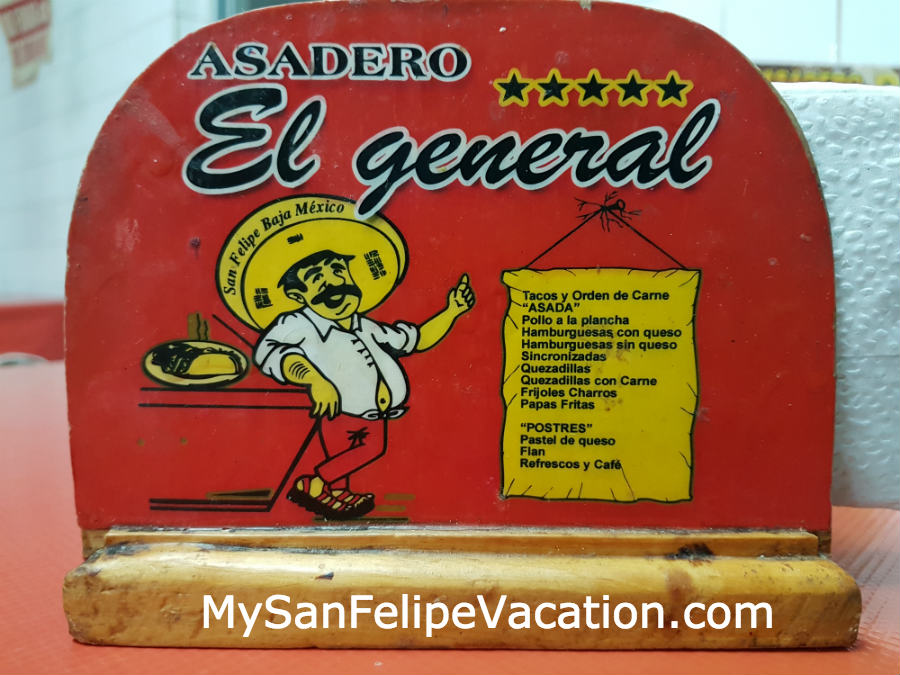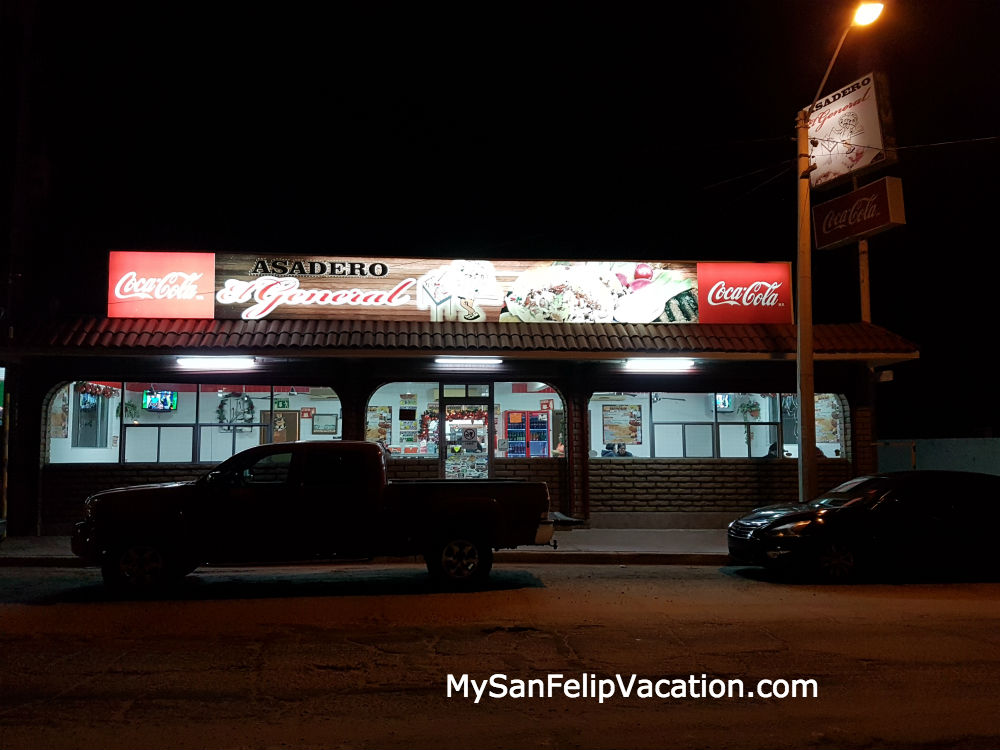 Directions To Asadero El General, San Felipe
Address:
Av. Mar Caribe 287, San Felipe, 21850 San Felípe, B.C., Mexico