Baja Bed & Biscuit Pet Service San Felipe
You are planning your San Felipe vacation and you fall in love with a vacation rental which is not dog friendly, a great option is to bring your pet with you to San Felipe and have them stay at
Baja Bed and Biscuit
. You will have the peace of mind knowing your dog can come with you and board in a happy place. Of course, you will want to make a quick check of requirement for
bringing your pet with you to San Felipe
before heading down.
Baja Bed & Biscuit is a premier dog day care and boarding facility in San Felipe. Offering a safe and secure doggy day care as well as short and long term boarding experience for your doggies,
Baja Bed and Biscuit
are the first and best pet service in the San Felipe area.

Many of Baja Bed & Biscuit long term guests have created friendly relationships with other regular doggy guests. A worthy cause by Baja Bed & Biscuit is their long standing relationship with V.I.V.A. (Volunteers for Indigent and Vulnerable Animals) a much needed local dog rescue and adoption group.
All living areas are a minimum of 10X10 feet with a playground. and a secure area for sleeping and resting.
Darryl and Vickie
own and operate Baja Bed & Biscuit. As Vickie put it - Dogs are the center of our lives at Baja Bed and Biscuit. We have worked with VIVA to rescue and find homes for over 200 dogs in the past 3 years. We are proud to be an integral part of of what makes the San Felipe community and area so special.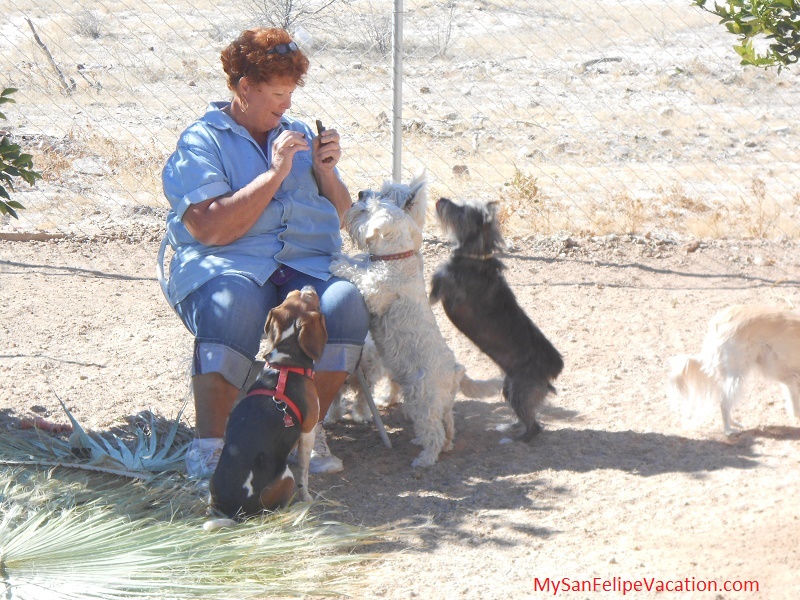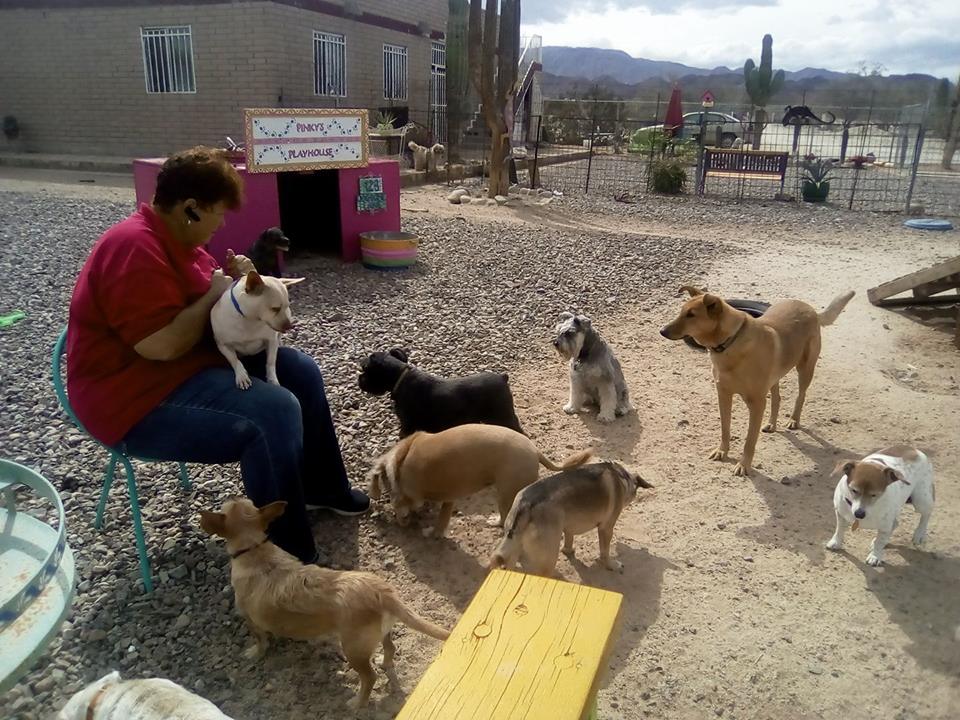 BAJA BED AND BISCUIT FAQs
Below are commonly asked questions pet owners want to know.
HOW LONG HAS DOG AND BISCUIT BEEN IN BUSINESS?
Ans
: Baja Bed and Biscuit has been in business for 6 years making it the first dog boarding service in the San Felipe area.We are open 365 days per year to serve our customers needs.
DARRYL SILVA - SHORT BIO
Ans: Being a farmer in my past life caring for animals has always been an important part of what I do. Having been around dogs all my life makes what I do at Baja Bed and Biscuit especially rewarding.
VICKIE - SHORT BIO
Ans: I've had a love affair with dogs all my life. My father trained German Shepherds and so they are extra special to me. There is a bond between me and the doggies I care for at Baja Bed and Biscuit. I never take this bond of trust for granted.
ARE THERE WEEKLY OR MONTHLY DISCOUNTS:
Ans: Our standard rate is $14.00 per night. For two in a family that can occupy the same living area the rate is $20.00. For three or more in the same family and living area the family rate is $22.00 per night. We supply everything except their food. We will administer medications when appropriate. With your permission, along with their food kibble we supply a broth of boiled chicken mixed with their twice daily meals. Each doggy receives a treat three times per day.
WHAT HOURS CAN DOGS CHECK-IN AND CHECK OUT?
Ans: Our normal check in and check out times are 8:00-10:00 and 2:00-4:00. Dropping off and picking up doggies during resting, play or feeding time can be distracting to other vacationers at Baja Bed and Biscuit.
If special times are needed please allow 24 hours advance notice.

VACATIONATION REQUIREMENT FOR PETS AND STAYING AT BAJA BED AND BISCUIT
All doggies must be current on their vaccinations. A copy of their veterinarian record is requested to make certain all our doggies are safe, healthy and secure. All doggies must be free of ticks and fleas and must have some form of flea tick treatment/repellent. Baja Bed and Biscuit is happy to administer the treatment for a nominal fee.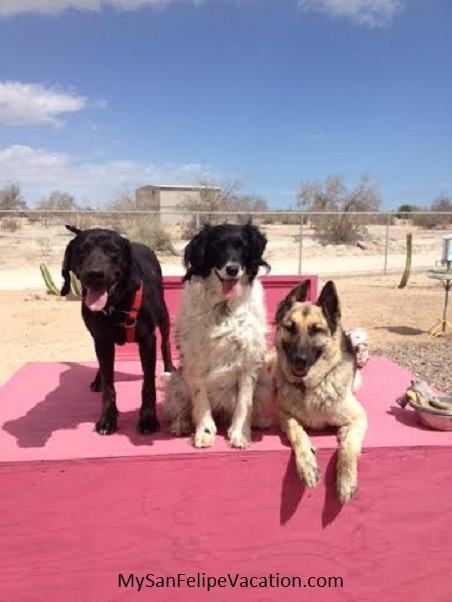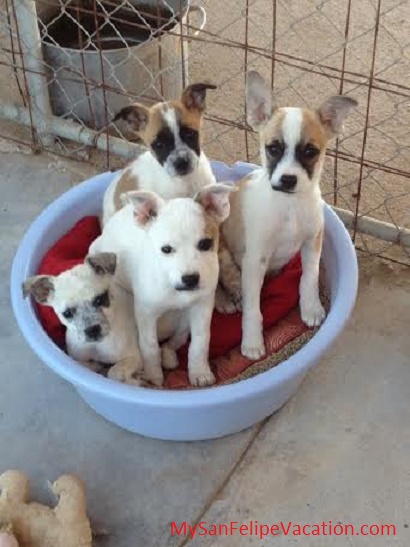 BAJA BED AND BISCUITY CONTACT INFORMATION
Mexico cell:
011-521-686-227-5631
U.S Phone
:. 1-559-765-2531
Email
:
[email protected]