Rancho Market & Deli
Rancho Market & Deli
Located just five minutes from the highly sought-after El Dorado Ranch Resort, Rancho Market Deli And Liquor is a one-stop-shop for vacation necessities. This convenient retail shop offers grocery items, women`s beauty products, fresh produce, and adult beverages. When you pull in, you`ll notice the expansive parking lot and the way the simple square building sits perfectly up against the backdrop of the San Felipe mountains This store is surrounded by swaying palm trees and sit right up against the Sea of Cortez.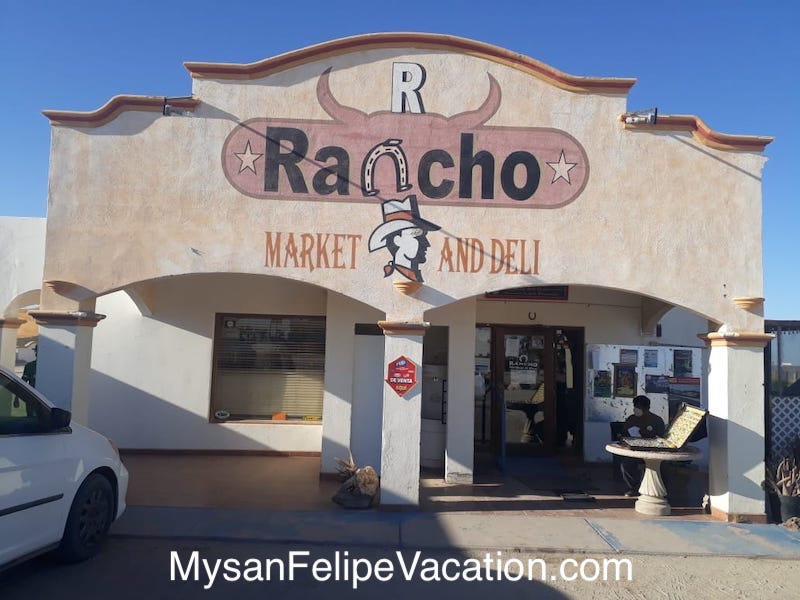 You can find Rancho Market & Deli just minutes from the beach and close to local conveniences like gas stations and local restaurants . You can find this hidden gem at KM 178.5 highway #5 San Felipe, and it is open from 6 a.m. to 8 p.m. daily.
When you walk into the store, you`ll notice that the building is larger on the inside than it appears on the outside. It is also broken into distinct sections, making it easy to go in and get exactly what you need. Many people come to Rancho Market to pick up grocery items. The fresh produce section includes fruits and vegetables, including potatoes, bell pepper, onions, and avocado.
In the grocery section, you can also find spices, kitchen tools, boxed goods, soups, jellies, sugar, flour, bread, pasta, and even your family`s favorite make-at-home desserts. A long line of coolers along one side of the store features cold drinks such as soda, beer, wine, juice, and bottled water. Slide open the door to one of the mini freezers and grab an ice-cold ice cream, or reach up high to stock up on napkins, paper plates, and paper towels.
There is also a wall dedicated to basic household goods and kitchen appliances. Here you can find knives, baby supplies, gift bags, batteries, drinking straws, and other grocery basics. Rancho Market also makes it easy to refill your water jug so you can always stay hydrated as you explore the city and enjoy the beach.
In another corner of the store, you can find beauty products. Look under the counter for your favorite makeup and skincare products, or pick up necessities such as nail polish remover, hand lotion, and perfumes. If you`re looking for something bright and comfortable to add to your wardrobe, Rancho Market has boutique women`s clothing for sale as well.
When you first walk into the store, you will smell the freshly brewed coffee. A coffee stand welcomes you into the market, and a chalkboard menu board presents you with all the freshly made breakfast and lunch options. Order a breakfast burrito, English muffin, or turkey sandwich and enjoy it as you shop. As you pour your coffee, you`ll also notice the smell of freshly baked bread. Grab a loaf and take it home to enjoy for dinner! If you`re tired after a day of traveling and don`t feel like making dinner, swing by Rancho Market to pick up food to go. Made to order with local ingredients, the dinner and lunch options are a great way to eat like a local when you`re short on time.
There are four or five dining tables set up against the wall of windows, so you can sit down and enjoy your breakfast sandwich or fresh salad comfortably. This is a great place to talk with the friendly Rancho Market staff or strike up a conversation with a local. The space is designed to bring people together with good food and good conversation.
A store that specializes in vacation necessities would not be complete without a liquor section! There is an entire section of the market dedicated to your favorite wines, Tequila`s, vodkas, and mixers. Rows and rows of beautiful bottles offer plenty of options to create your favorite vacation beverage.
Rancho Market Deli and Liquor is an important part of the San Felipe community. It is a popular stop for locals and tourists alike and is known for its clean environment and friendly staff. Many travelers swing Rancho Market to pick up vacation essentials before heading to their vacation rental in El Dorado Ranch, Playa de Oro, Petes Camp, and Vista del Mar
Your visit to San Felipe will not be complete without checking out the Rancho Market Deli and Liquor store. Experience local cuisine, strike up a conversation with a local, and see why this locally-owned grocery store has been such an important part of the San Felipe community for years.
Phone: +52 686 105 8548
Address: Located at KM 178.5 highway #5 San Felipe - Mexicali.
Opening Hours: from 6am to 8pm
Ranch Market San Felipe Images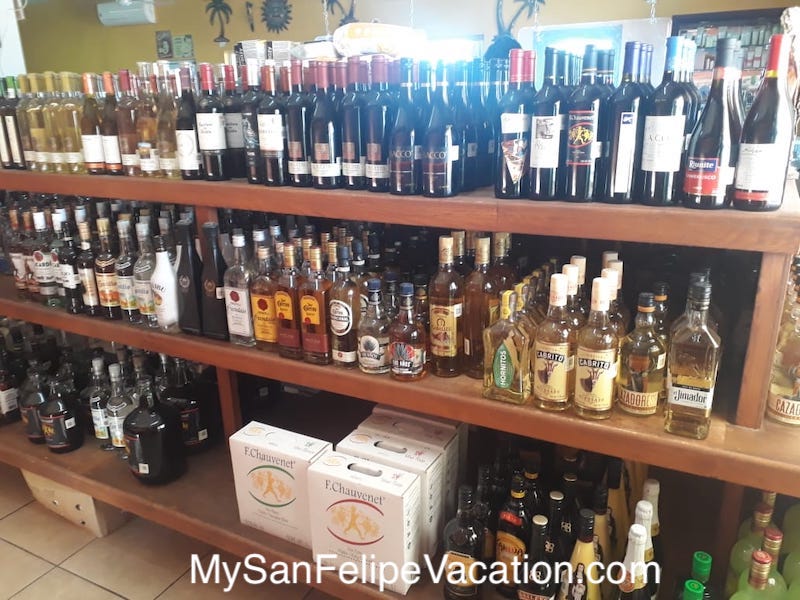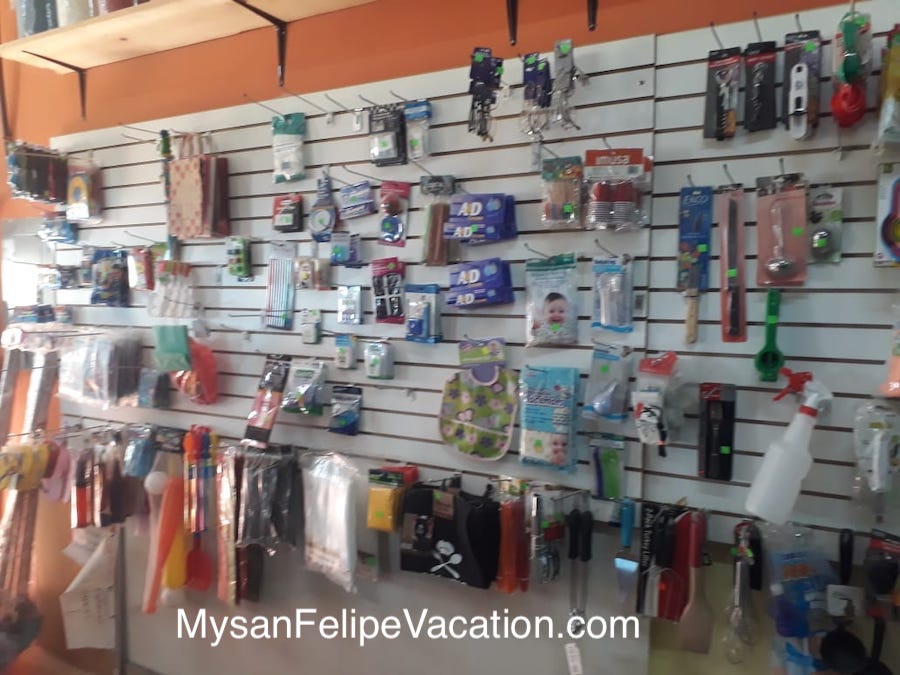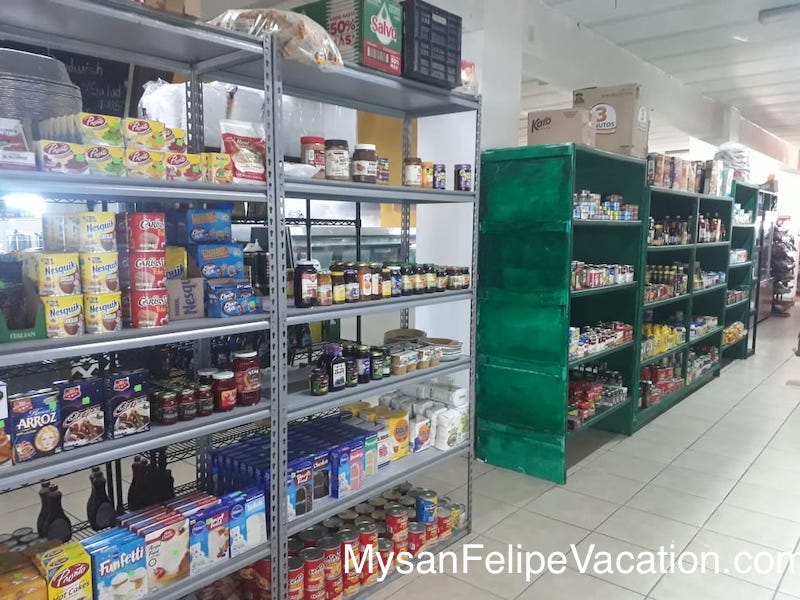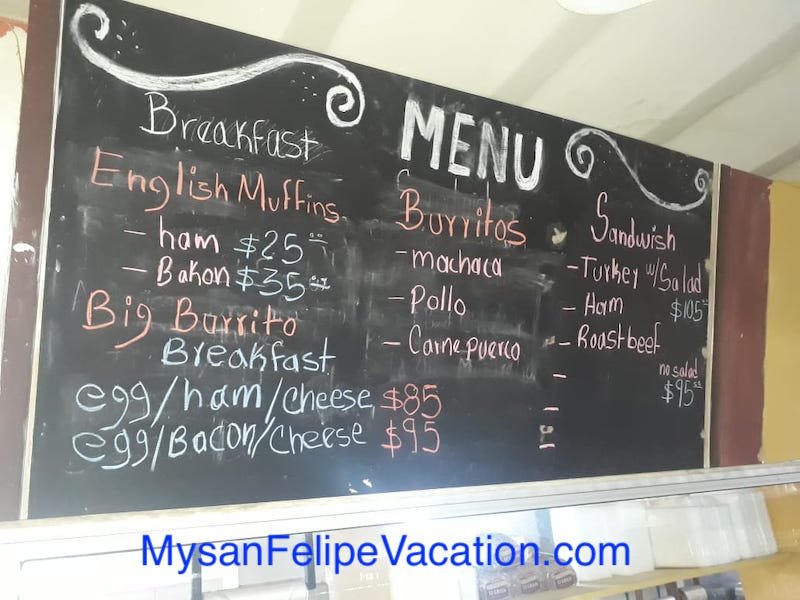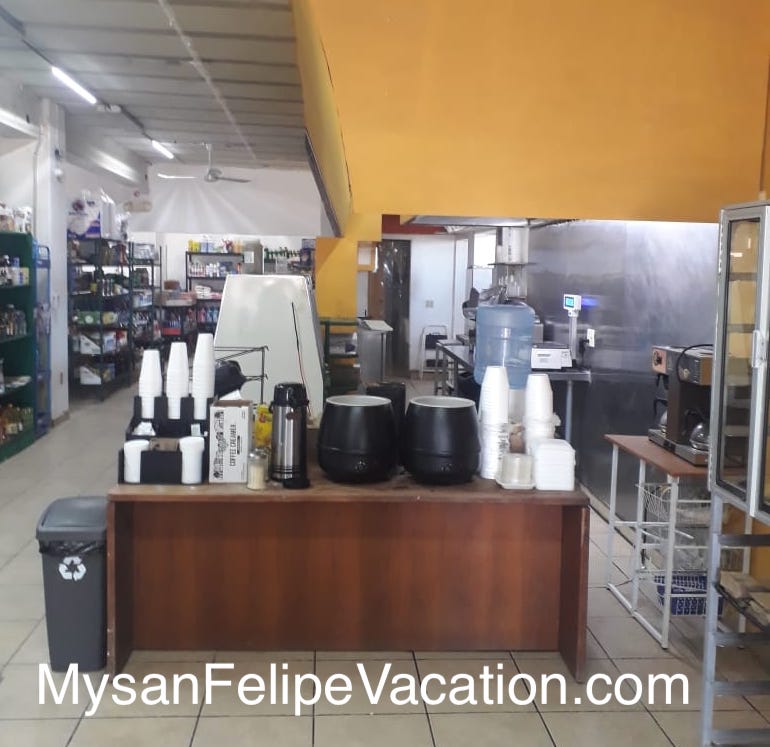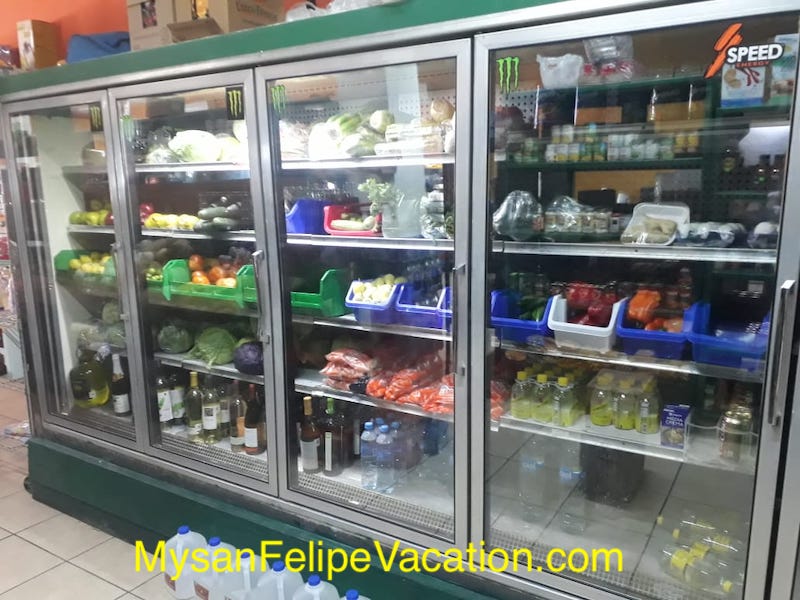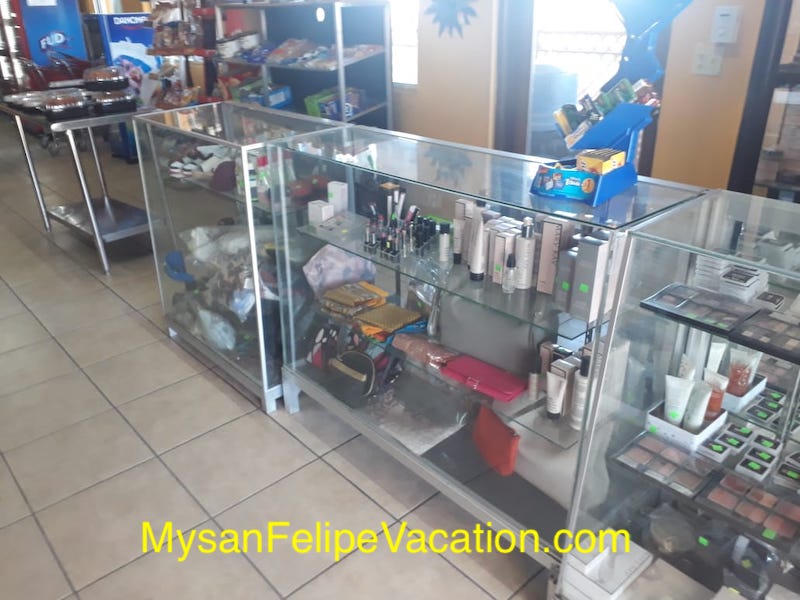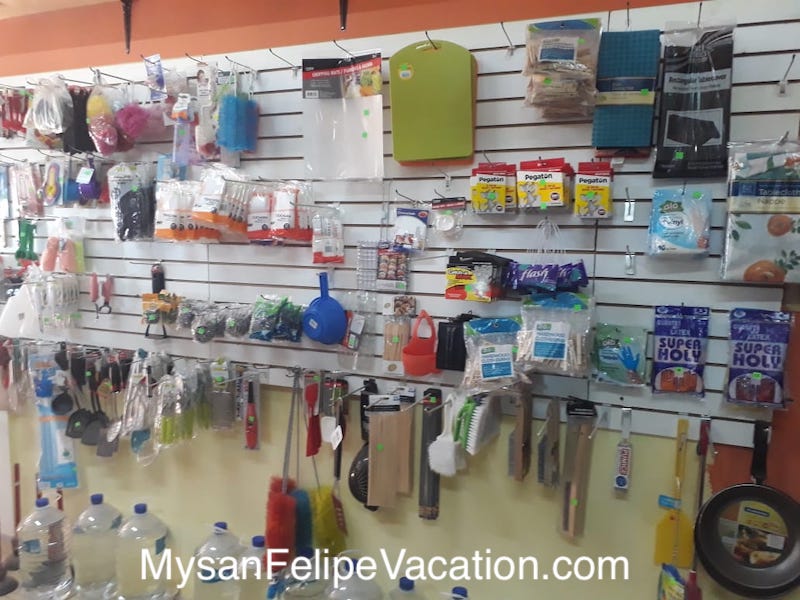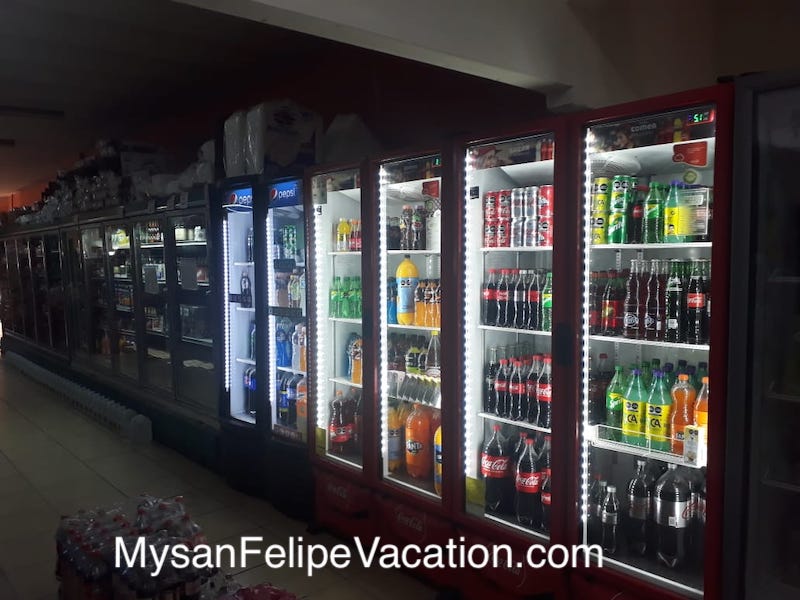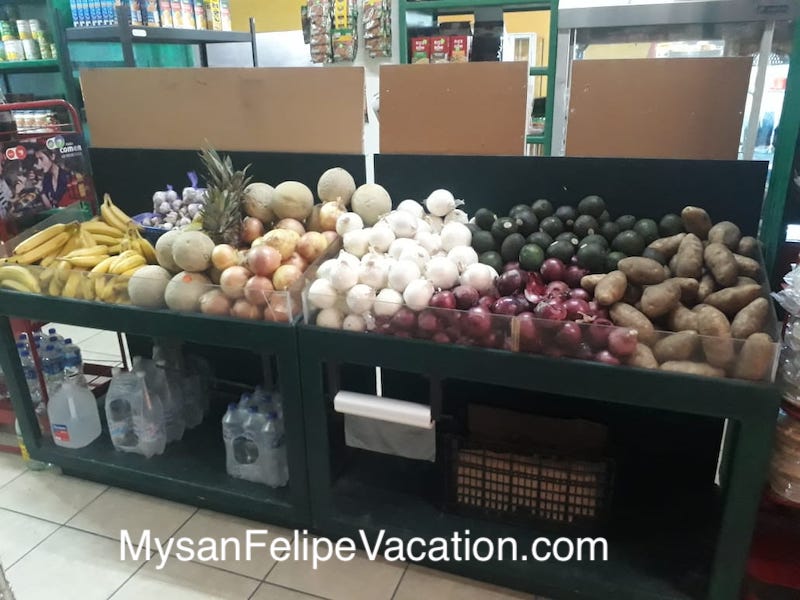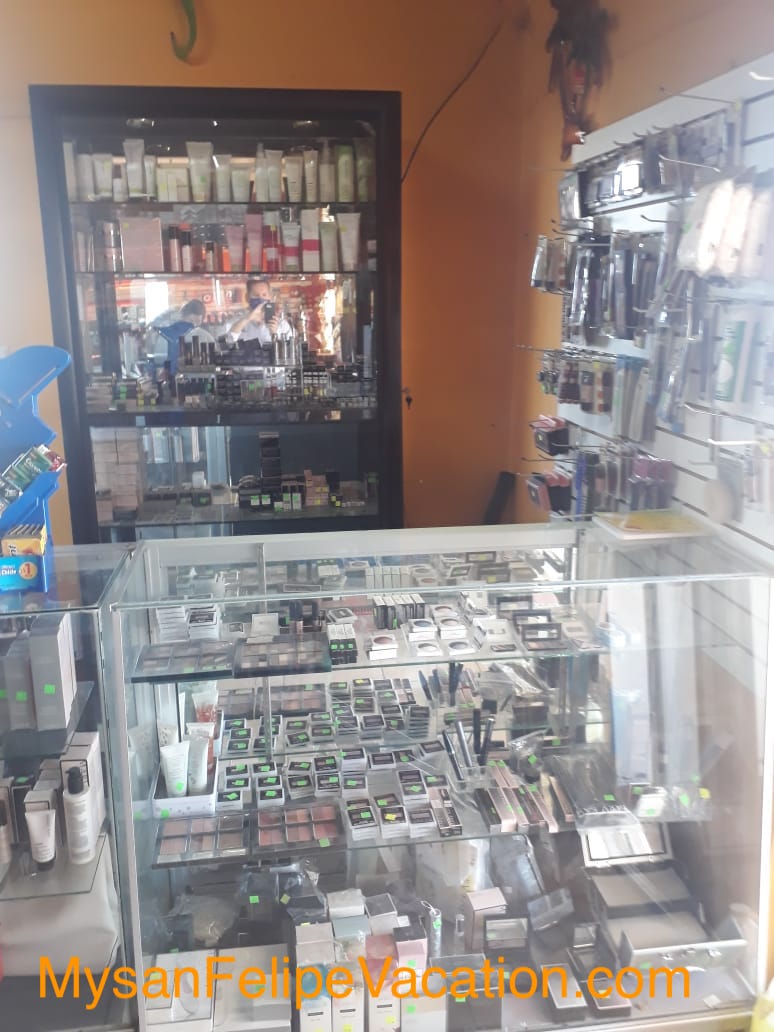 Directions to Rancho Market Deli & Liquor