Hiking in San Felipe
San Felipe Mexico Hikers
Hiking in San Felipe Mexico
Hiking in San Felipe is one of the many fun things to do in San Felipe. Whether you`re visiting for a short trip, or are a permanent resident, you will have exploring the local trails.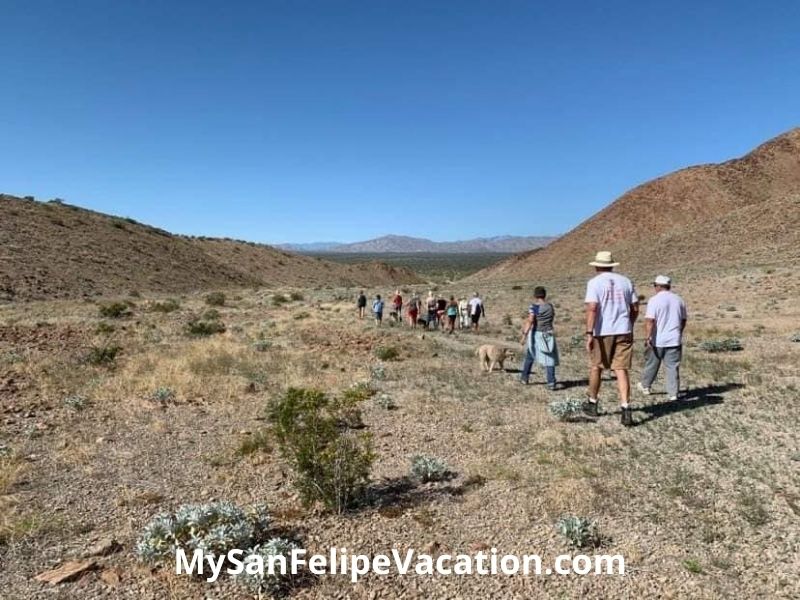 One challenge of hiking in San Felipe is that many of the trails have not been mapped. All trails currently has 8 trails on its site which have been mapped. A review of the trails shows that many of them are pretty advanced with most upward of 5 miles and up to 20 mile hikes. This may not be for every one.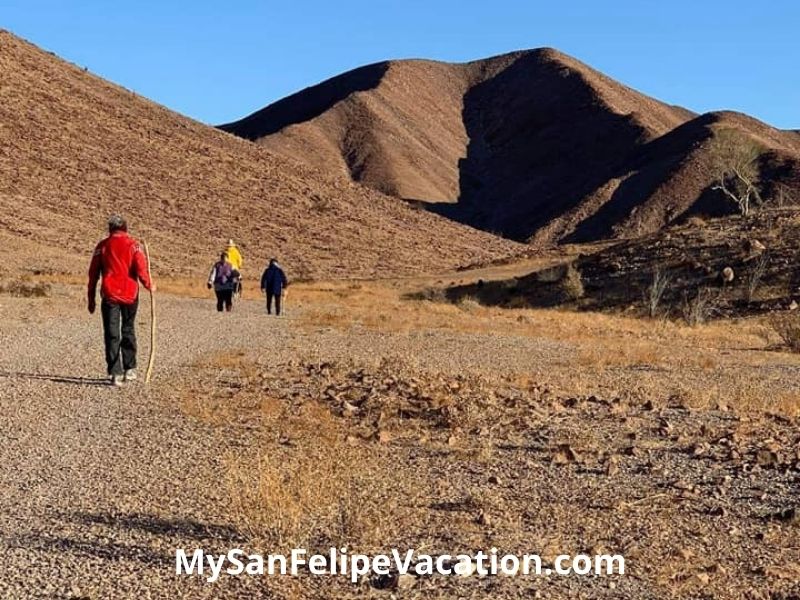 If you would rather do a more leisurely hike, you could chose to just head to wards the mountains and go for hiking making your on trail. Another recommended option is to join the San Felipe hiking club on one of their regularly scheduled leisurely hiking outings. Known as Los Caminantes, you can easily making contact with the group on Facebook.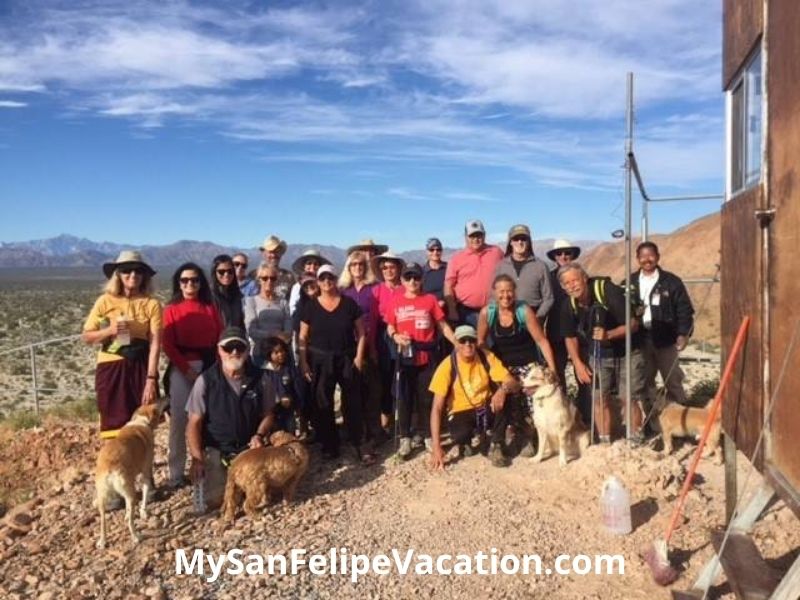 Los Caminantes hiking is a group organized by Americans and Canadians residents of San Felipe. Everyone is welcome to join. Hiking with the group has the benefit of hiking with a local group that knows the trails.
You are welcome to bring pets on the local hikes provided the pets have been trained and are not aggressive towards other hikes or pets.