History of San Felipe San Felipe, Baja California
All About San Felipe, Baja California, Mexico
Tweet


Located by the Sea of Cortez only 130 miles from the Calexico-Mexicali border, San Felipe is a beautiful town with islands off the coast and unspoiled waters with outstanding fishing. It is a Mexican haven and a good choice for a relaxing and serene getaway.

The beach is one of the highlights in San Felipe. The sea is warm and calm, making San Felipe a hidden Baja paradise.

There are many fun things to do in San Felipe things to do in San Felipe . Before San Felipe became popular as a tourist destination it was known for fishing. Expeditions are still readily available either choosing to catch a boat by the Malecon in the morning or go out to sea for a couple of days.

San Felipe`s entertainment hub is in downtown around the area referred to as the Malecon, which is a boardwalk along the waterfront with sports and karaoke bars, restaurants, clubs and shops. On weekend evenings, it is common for several bands to compete along the boardwalk. This is very popular with locals and visitors, of course, you are welcome to join in. If you feel the urge to dance to the band music, by all means, go ahead. Another popular activity is cruising along the Malecon, with cars circling the four blocks, jamming music and having a great time.

There is always the lively weekly swap meet on Saturday mornings at the Cachanilla at El Dorado Ranch, eight miles north of San Felipe.

Although San Felipe has an airport six miles outside of town, it is primarily used for charter flights. Most visitors to San Felipe drive down via Highway 5 Driving to San Felipe from Mexicali south along the eastern coast of the Baja Peninsula.

The road conditions from Mexicali to San Felipe are good and continuously improving. For the first 30 - 40 minutes from Mexicali there are two lanes in both directions. They then merge into single lanes in both directions. In case of a breakdown there are emergency service trucks provided by the tourism board, popularly referred to as Green Angels, that patrol the highway to give assistance when needed, free of charge.

With many Americans now living in San Felipe there are many shops to meet their needs providing all the basic services such as gas stations, tire repair shops, banks and ATM machines, cyber cafes, grocery stores and a hospital.

Over the last few years several new developments have come to the area. The biggest and most comprehensive of these is El Dorado Ranch. The homes in these developments are primarily owned by Americans and Canadians as vacation homes, most of which are available for rent. San Felipe rentals are a bargain compared to hotels because of the amenities which come along with these homes. Popular accommodation choices include secluded mountain side homes, the Eldorado Ranch condos, or the La Ventana del Mar condos overlooking the Las Caras de Mexico Golf Course.

Best prices can be found on mid-week rentals.

There are two events in San Felipe where reservations are mandatory months in advance: the annual Baja 250 Race, usually the second weekend in March, and Easter weekend.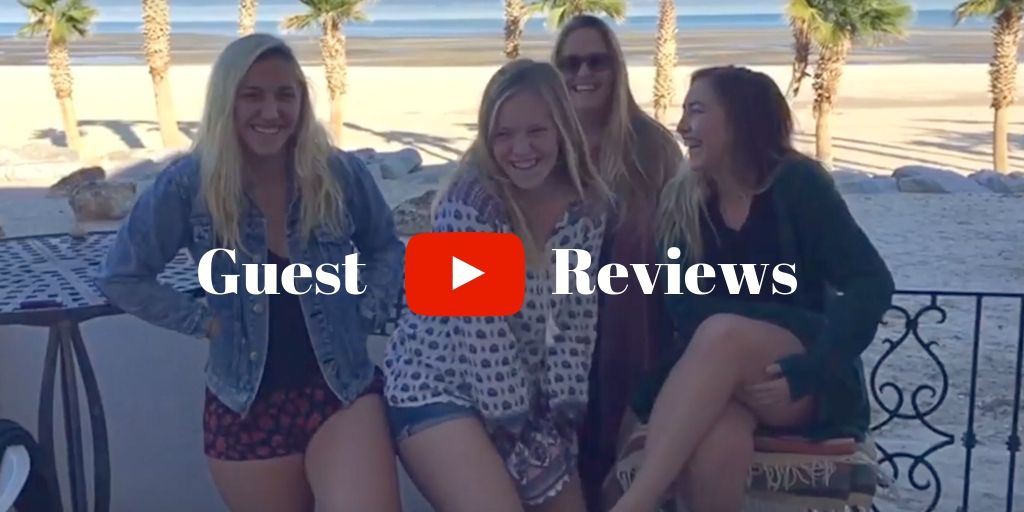 Tweet