San Felipe Adventure: Fly in Ultralight Plane Flying
Flying in San Felipe Ultralight Plane
Fly high above San Felipe in an ultralight plane with the best tour guide in town - Raphael the pilot. Get breathtaking views from the air of the city and mountain ranges. Recent price was $50 for a half an hour flight.

As you fly high across San Felipe mountains and the Sea of Cortez, be sure to have your camera on the ready - you`re going to be clicking away as these are shots you`ll want to share with everyone.

To catch a plane ride, just keep your eyes in the sky and look out for Raphael, when you see him, give him a waive. Just make sure you`re in an open area where Raphael can land with his plane. Good thing is very little space is needed for landing and taking off. For guests vacationing in El Dorado Ranch, the private beach is a popular place to hangout to catch a ride on the plane. It`s a two seater plane, so only pilot and one passenger at a time can go for a ride.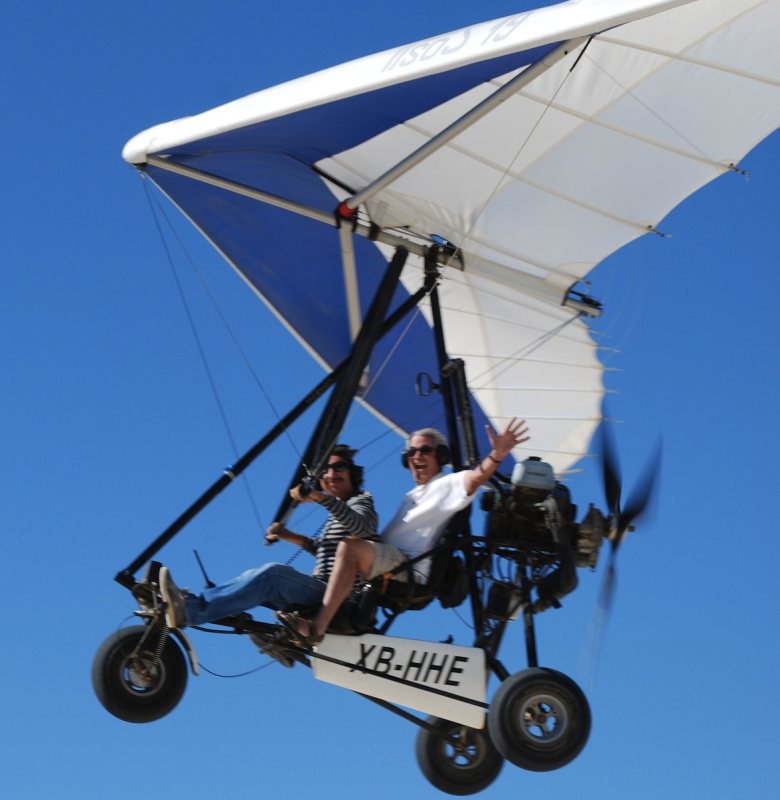 Tweet