Rice and Beans Restaurant San Felipe
Rice and Beans Restaurant San Felipe
Rice & Beans Restaurant, San Felipe
By popular demand, here is another of our series of San Felipe restaurant reviews to help vacationers with knowing the places to check out for great meals in San Felipe.
Rice and Beans restaurant
in San Felipe, Mexico is a sea food and traditional Mexican restaurant on the northern end of the Malecon boardwalk.
Owned and operated for 14 years by the Romo family. A long time off-road racing supporter, when events like the Score San Felipe 250 are in town, this place is standing room only. All day there are movies of previous races on the flat screens. A sports bar for off road racing! The walls are adorned with San Felipe race memorabilia.
A large menu includes local and regional fish and delicious shrimp caught right in the nearby Sea of Cortez and prepared in creative and tasty ways, as well as classic Mexican food. Shrimp or fish with garlic is a house specialty. Needless to say from the name, there are a host of menu options with rice and beans. A full bar enhances the experience.
Rice and Beans has an outside deck facing the Sea of Cortez. Inside are 3 spacious rooms for dining.
Rice and Beans has seating for up to 80 people and is open 7 days from 7 am to 11 pm. So come in for breakfast, lunch or dinner.
Restaurant Special:
When a whole table orders complete meals there is a 10% discount for breakfast and 15% for lunch or dinner.
To make reservation for large groups, call 686-577-1770
Payments accepted include Cash\Visa/MC welcome. Free
Free Wi-Fi available for restaurant patrons.
Tweet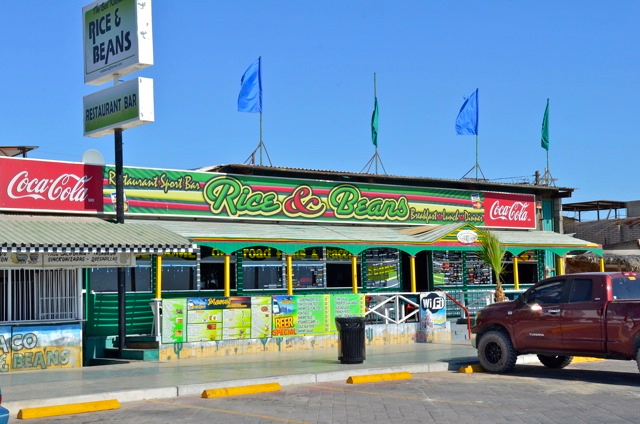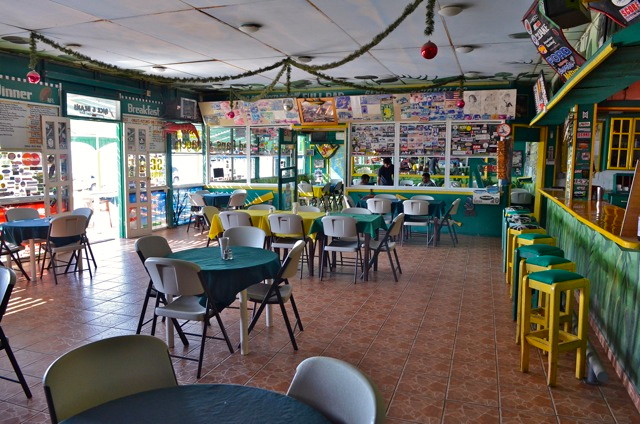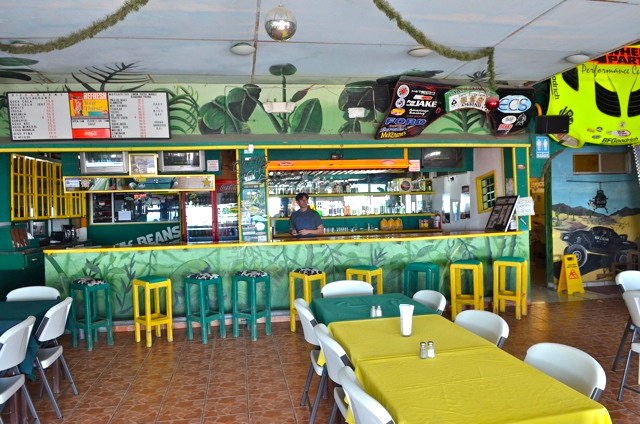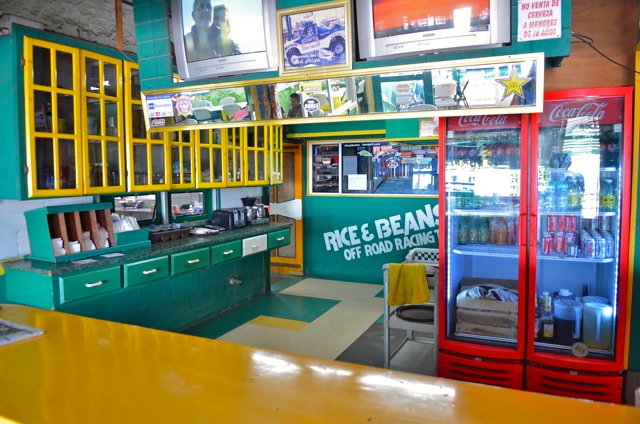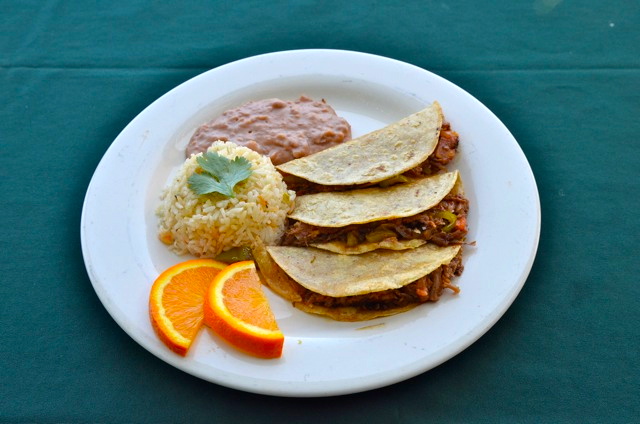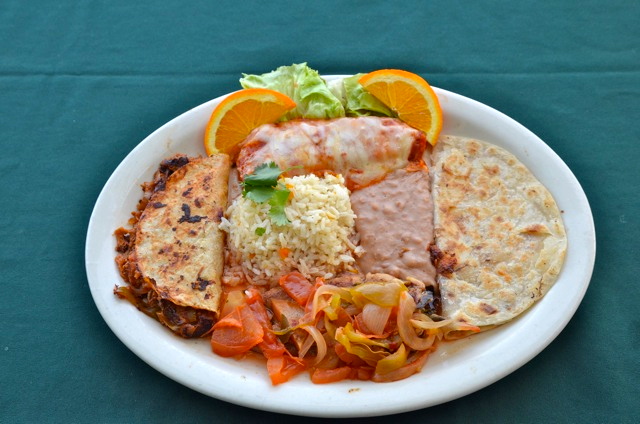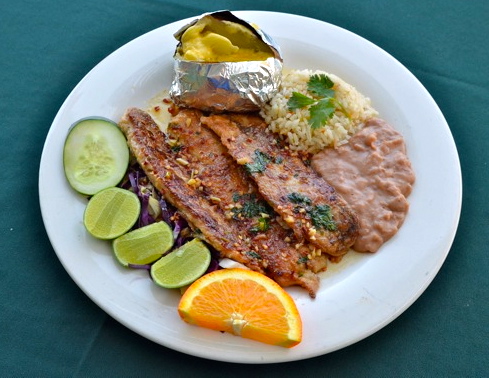 Tweet
-Terry Van Arsdale