Baja Mar Restaurant
Baja Mar San Felipe Restaurant
Baja Mar

San Felipe Restaurant


Baja Mar is a first rate restaurant, located on the heart of the Malecon in San Felipe, Baja California, Mexico. Owned and operated by the Ascolani family and offering the finest sea food and traditional Mexican food. This is an extraordinary dinning experience.





Enjoy the renowned San Felipe weather first hand on Baja Mar`s large elevated outside deck that offers fabulous views of The Sea of Cortez and al the activity going on out at sea. The afternoon breezes off the Sea and the nearly constant flow of birds, banana boat rides, jet-skis and the local fishing boats on the horizon; all this activity make this seem like an amusement park. Superb for people watching.





If you prefer to dine inside, there is seating for 60 downstairs and a banquet room on the second floor that can privately serve 60 guests. Both areas are available year around.

A meal at Baja Mar is an experience. The local fish and shrimp is done almost any way you can imagine. Flavors of fresh fruit and spices blend perfectly. Creatively arranged fresh vegetables enhance the flavor and look of the meal. The shrimp cocktail is special, as is the cilantro sea bass. Baja Mar has the best refried beans.

At lunch the meal is preceded with a complementary fish appetizer.

The attention to detail is impressive. If you prefer your shots of exotic beverages [read tequila] cold, they have a special shot glass that burrows into a larger glass filled with ice.

The hours are

Monday to Sundays, 10:00 AM - 10:00 PM.



Payments accepted: Cash/VISA/MC Free WI-FI

For large parties call

686 577-2648

for reservations.

Baja Mar also offers Private fishing trips.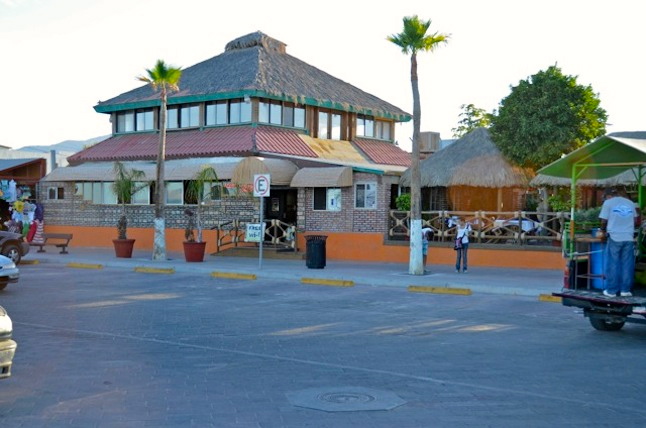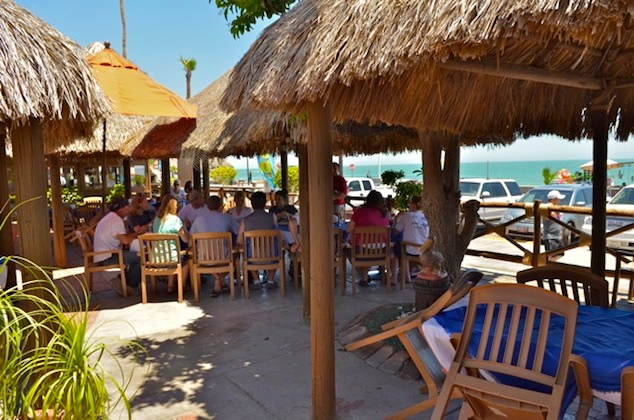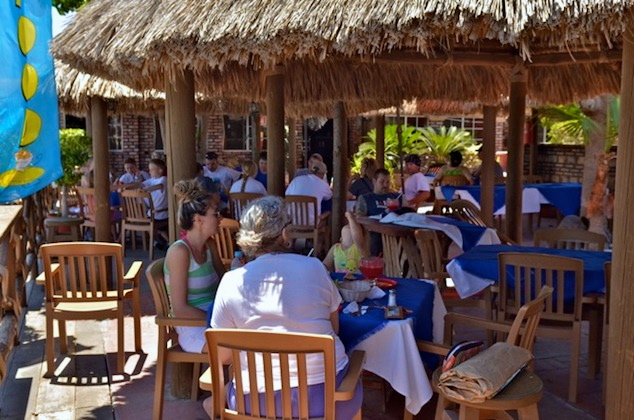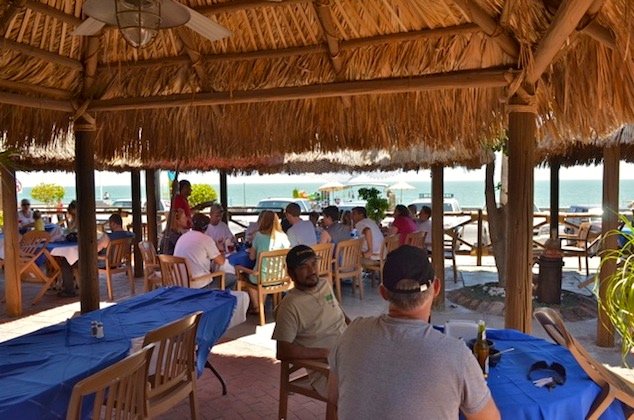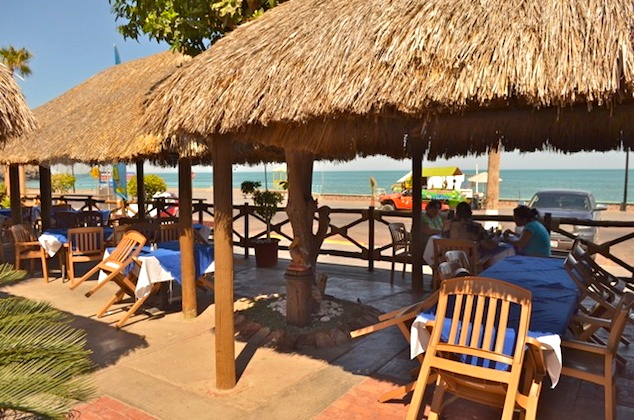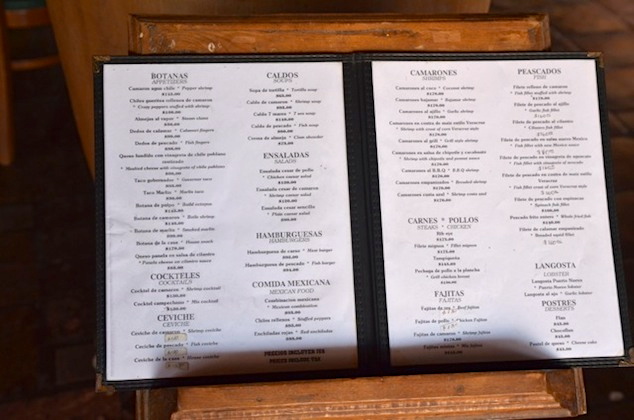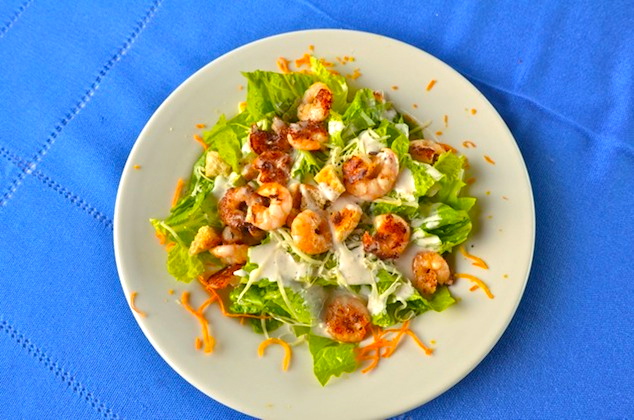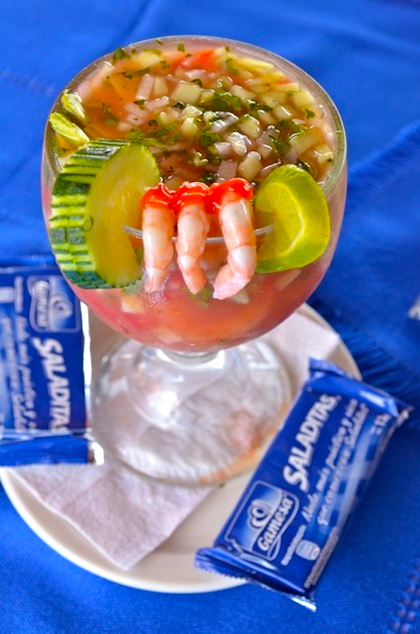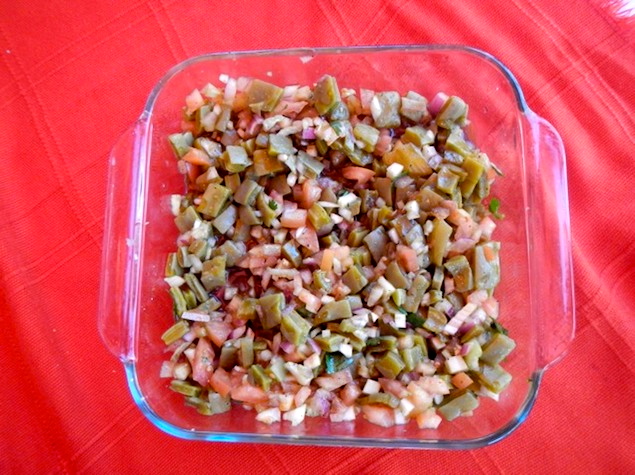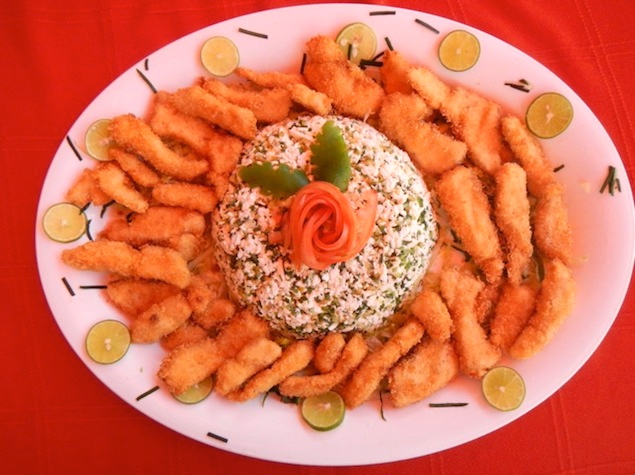 -Terry Van Arsdale