San Felipe Sailboats
San Felipe Catamaran
SAN FELIPE SAILING CLUB & SAIL BOAT RENTALS
Perhaps you have vacationed in San Felipe and have seen the sailboats cruising the bay of San Felipe and always wanted to go for a ride? Well, you certainly can, courtesy of the San Felipe Sailing Club.

The San Felipe Sailing Club and Sail Boat Rentals is owned and operated by Felipe Vargas. He has been in San Felipe for over 25 years and at his present spot at the south end of The Club de Pesca on Bahia de San Felipe for more than 8 years.

Felipe rents Hobie catamarans by the hour and prefers to supply the captain, although with proper credentials more serious sailors are allowed out alone.

When appropriate, stopping for a swim from the boat is a lot of fun.

Safety is a major concern and all rentals include life preservers.

Most times when the tide is in there is some wind. The chance to see San Felipe from a catamaran on the bay is special and unique. With some imagination, this can be made into either a fun or relaxing odyssey, or a romantic cruise. Picture yourself sailing with the sun setting across the sea. Wow!

Call Felipe at 686-114-3259 for a boat.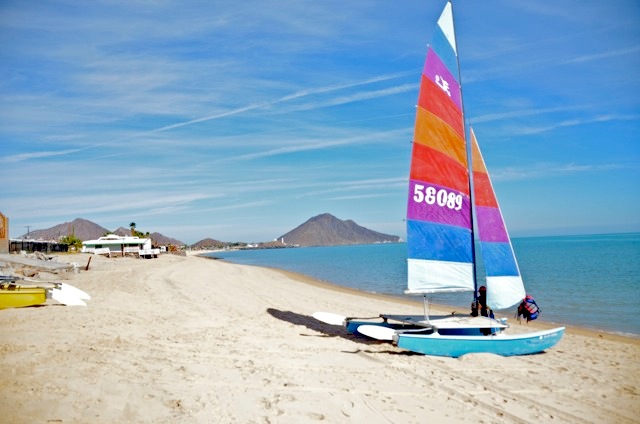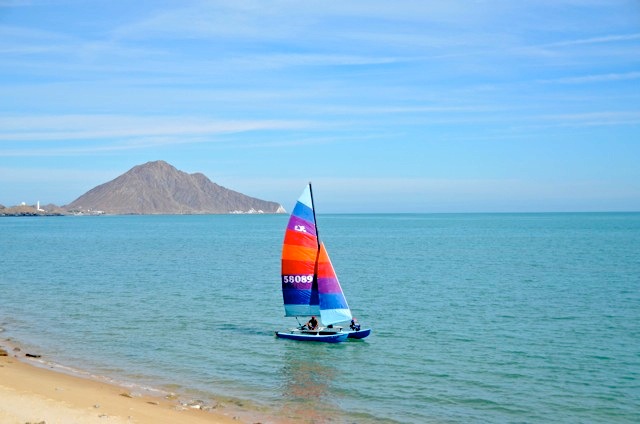 SAILBOAT RENTAL FAQ
How much does it cost by the hour to rent a sailboat? $40.00 per hour with captain
How many people can fit on a sailboat? Up to 4
Are catamaran's safe in San Felipe? Yes, first every guest gets a life vest, also, the waters are very little waives, so not much turbulence.\
Is there a preferred time of the day to rent sailboats? Timing is determined by the tides, which are different daily.
Are sailboats available for rent Monday through Sunday? Yes, rentals are available 7 days a week.
DIRECTIONS TO SAN FELIPE SAILING CLUB