Coyote Burgers and Ensaladas.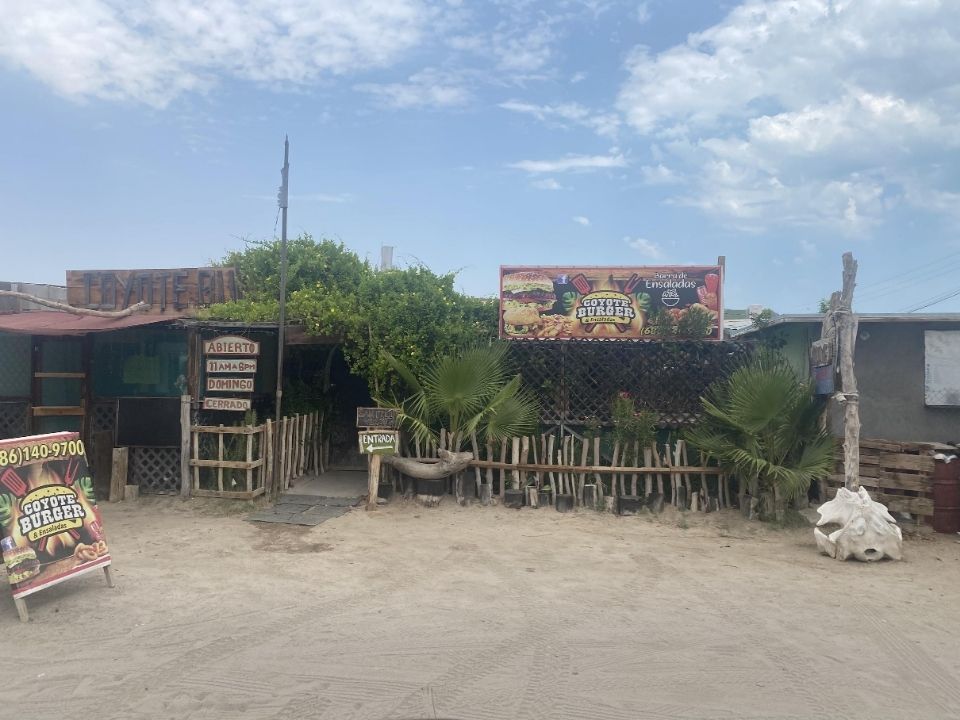 San Felipe
may be a small fishing village, but when you're in the mood for a good burger there is only one place to go:
Coyote Burgers and Ensaladas.
At Coyote Burgers and Ensaladas, everything, except for the bread, is homemade! The owner, Jose Juan (locals call him JJ) has owned the hidden gem since 2015, and there is evidence of his love for good food and community throughout the restaurant. When you pull up to the restaurant you'll notice there are plenty of parking spaces and quirky wood accents that mark the entrance. Walk under the covered walkway into the air-conditioned dining area with a few tables for dine-in service. There are also chairs and tables outside on the enclosed terrace where you can enjoy a great meal with a view. This outdoor seating area has wooden tables, bright and colorful chairs, colorful decor, and beautiful greenery.
When you walk inside, you'll notice a salad bar and a friendly face ready to help you design the perfect burger. Some of the most popular menu options are:
The Coyote Special- A thick beef patty covered with American cheese, tomato, onion, pickle, mayo, mustard, and catsup. Served on a warm homemade sesame seed bun.
Tex-Mex- A juicy beef patty with layers of pineapple, bbq sauce, onion rings, and veggies. This burger is the perfect blend of fresh fruit and tangy sauces
Hawaiian
Good Morning - Who says you can't have burgers for breakfast? This massive burger combines a juicy beef patty with all of your favorite breakfast foods, including egg, ham, and veggies. You can add a small, medium, or large soft drink to your order or try a traditional Mexican drink.
If you're in the mood for chicken, Coyote Burgers and Ensaladas does a really great buffalo chicken sandwich (it's spicy!) and a tangy teriyaki chicken sandwich.
The salad bar is another great aspect of this restaurant and is full of fresh veggies and popular salad toppings. You can choose between a medium or large salad, and create a bright and colorful side dish to go along with your burger. Some toppings you can add to your salad include tomatoes, green papers, cucumbers, carrots, onions, mushrooms, and crunchy toppings.
If you're in the mood for something a little lighter, order a single order of onion rings or classic french fries. Of course, you always add bacon, ham, nacho cheese, and chipotle cream for Coyote's famous Nortena fries. The basic nachos and the Nachos Coyote are shareable, a little messy, and always made with fresh ingredients.
This local hangout spot is only five minutes from the beach and close to many San Felipe vacation rentals. With fresh ingredients and friendly customer service, Coyote Burger and Ensalada is a burger (and salad) lover's dream come true.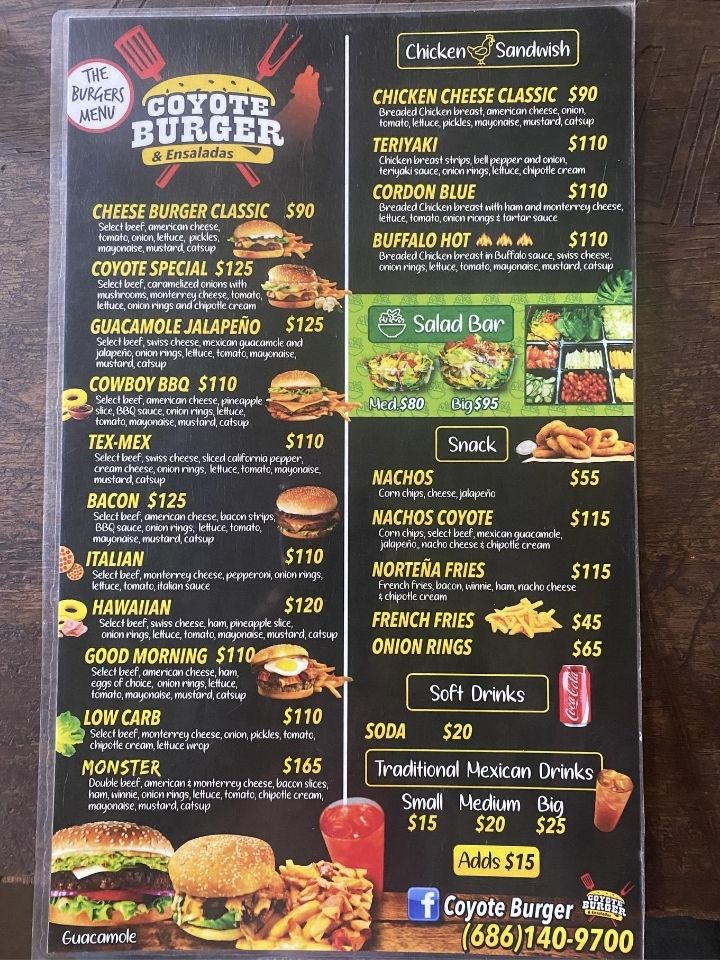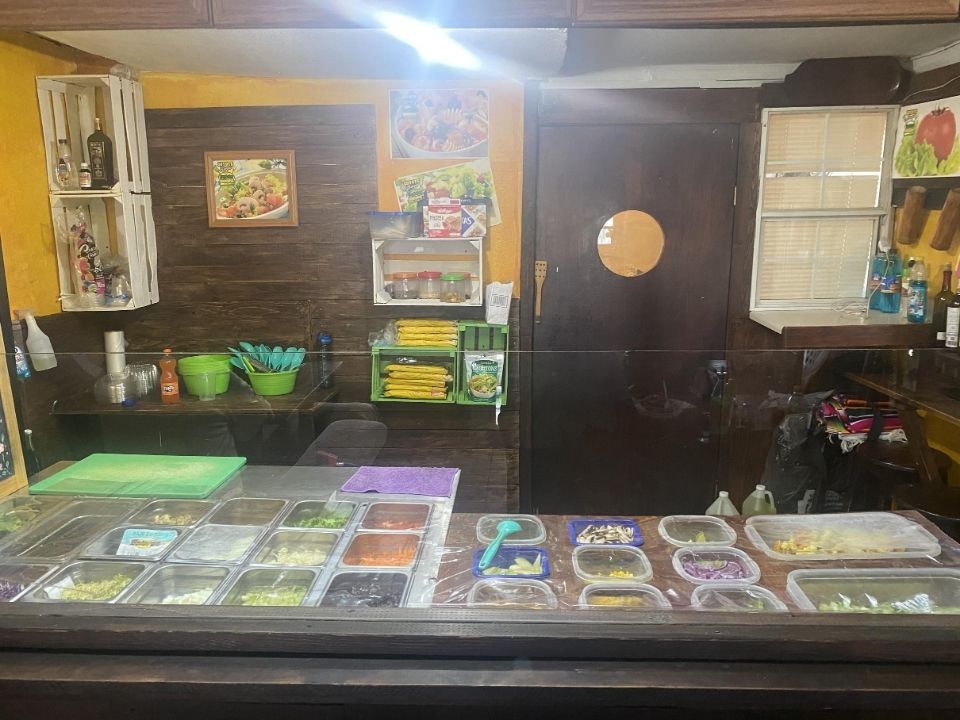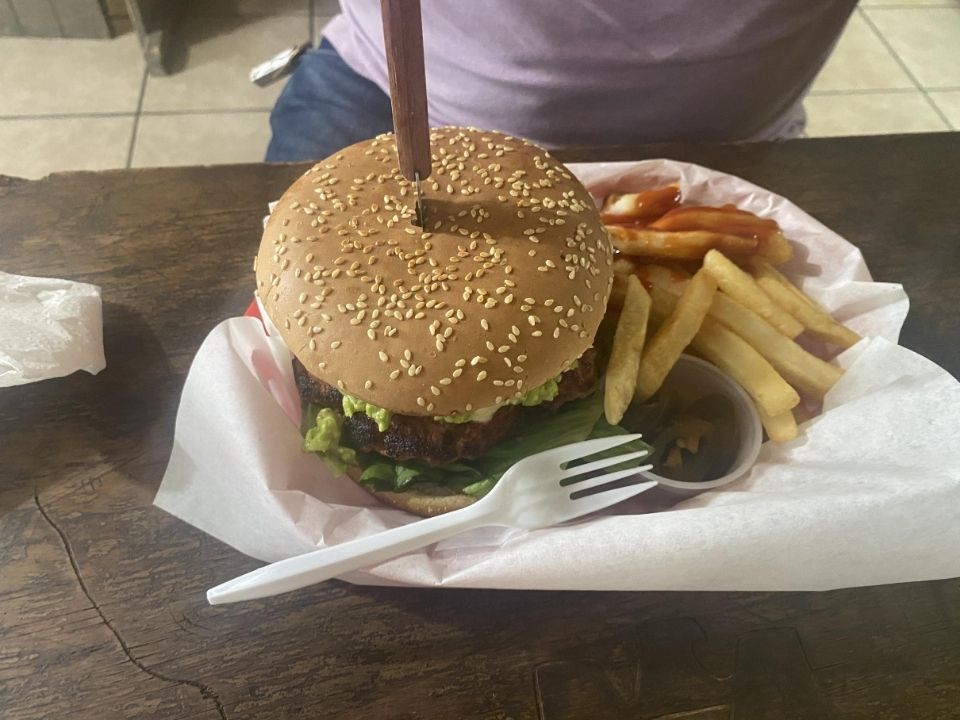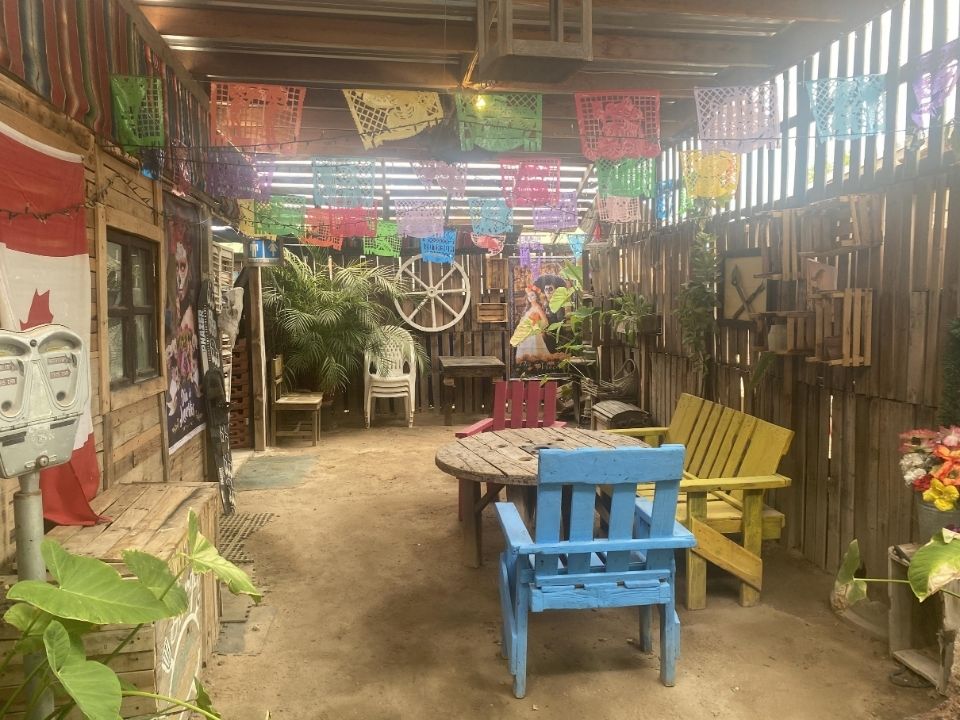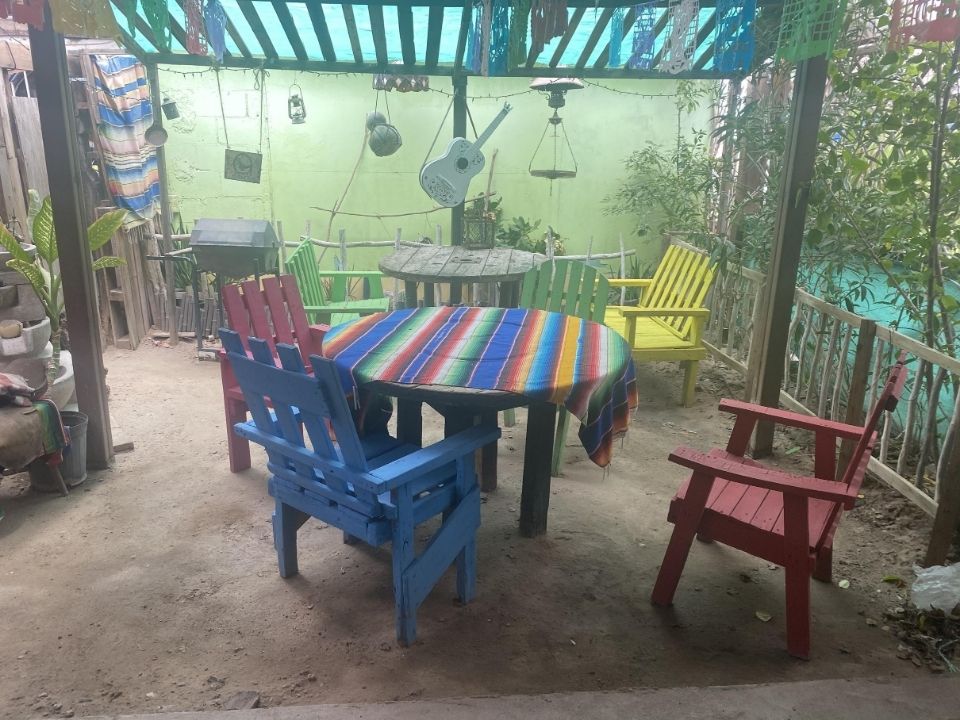 COYOTE BURGER CONTACT INFORMATION
ADDRESS: Manzanillo, San Felipe, 21100 San Felípe, B.C.
PHONE: 686 140 9700