El Dorado Ranch San Felipe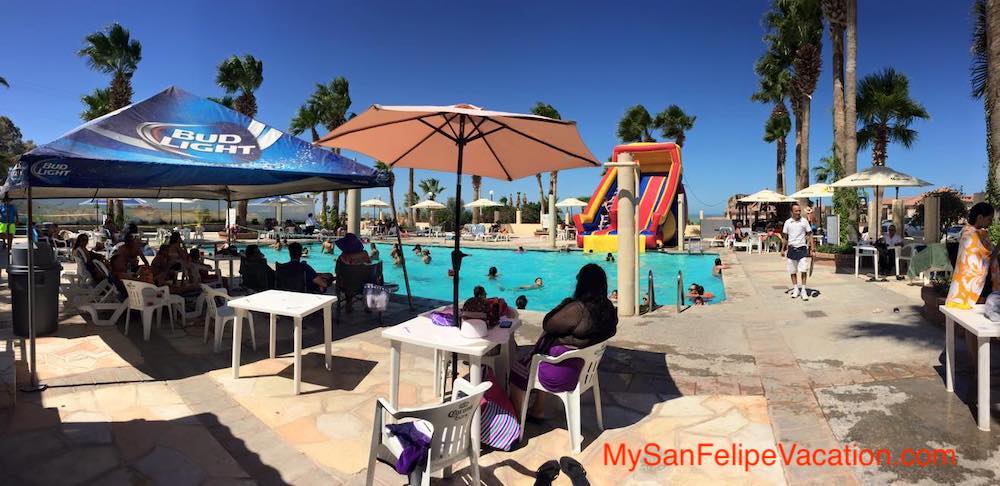 El Dorado Ranch (The Ranch) resort is the premier community in San Felipe, Baja California, Mexico. This resort has it all for a terrific getaway. Swimming pools, 18-hole golf course, tennis courts, pickleball courts, restaurants and beach. Condos and houses are available for rent.
The Ranch is broadly split between the beachside and the mountain side and is split in two by San Felipe - Mexicali Highway 5.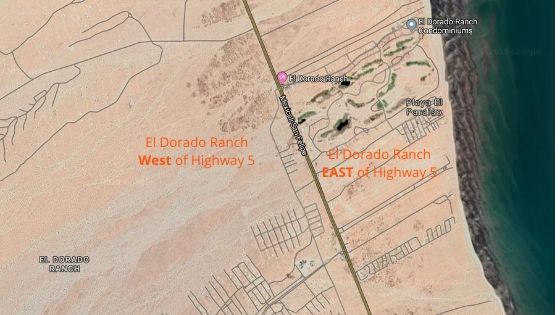 The beachside of the ranch is referred to as La Ventana del Mar. Going from the beach up to the highway; first come the condos followed by the houses. The beachside of the ranch is also where you have the 18-hole golf course known as Las Caras de Mexico (The Faces of Mexico).
The West side of the highway at El Dorado Ranch is by far the largest and contains several subdivisions as listed below. The ranch is designed for each side of the highway to have easy easy access to
amenities
such as tennis courts and swimming pool.
El Dorado Ranch is well maintained thanks to an active Home Owners Association (HOA). This HOA is made up primarily of US expats who have brought the US standards to San Felipe. Pools are regularly cleaned and repaired. The beach is clean and cared for and there is twenty-four hour security.
Because of the vast stretch of the ranch, there are many
entrance
s
you can use to access the ranch. Entrances start with the 'Paseo del Sol' entrance at KM 174 San Felipe - Mexicali Highway 5 all the way to the last entrance of 'Camino Nuevo' at Kilometer marker 181 of Highway 5. The roads can seem like a maze, especially on the mountain side of the ranch, so especially vacationers, are encouraged to make note of gates and landmarks to ensure they find their rental home.
Vacation Rentals in El Dorado Ranch
1.
Beach Side Condo Rentals
2.
Beach Side House Rentals
3.
Mountain Side House Rentals