El Dorado Ranch San Felipe Amenities
El Dorado Ranch San Felipe was designed to be welcoming to both permanent residents and short-time vacationers. It's the most desired resort in San Felipe, and to keep everyone happy, lots of amenities have been added.
Amenities include:
1. Swimming Pools
There are six
swimming pools in El Dorado
Ranch. four on the beach side and two on the mountain side. Only the mountain side El Cachanilla pool is currently heated, so this may influence were you choose to rent a vacation home. There are Jacuzzis by the pool on both sides of the ranch.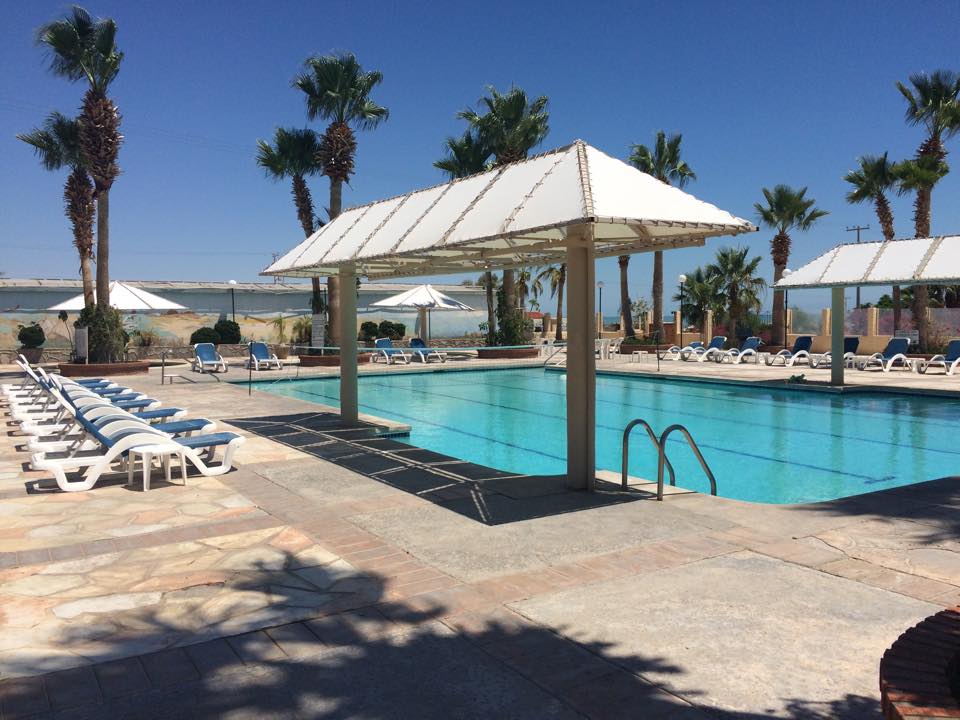 2. Tennis Courts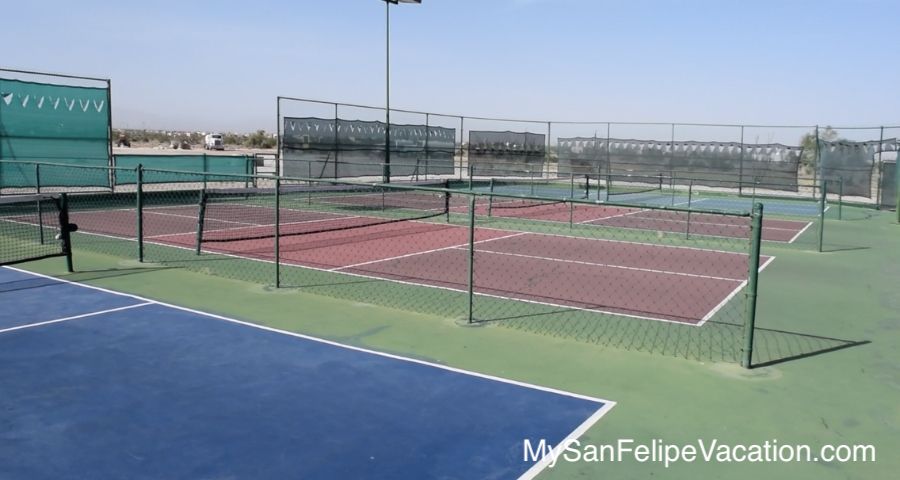 There are six
tennis courts in El Dorado
Ranch. Two courts on the beachside of the ranch and another four courts on the mountain side of the ranch. Courts are open for guest and permanent resident use. Courts are open 8AM - 10PM.
3. Pickleball Courts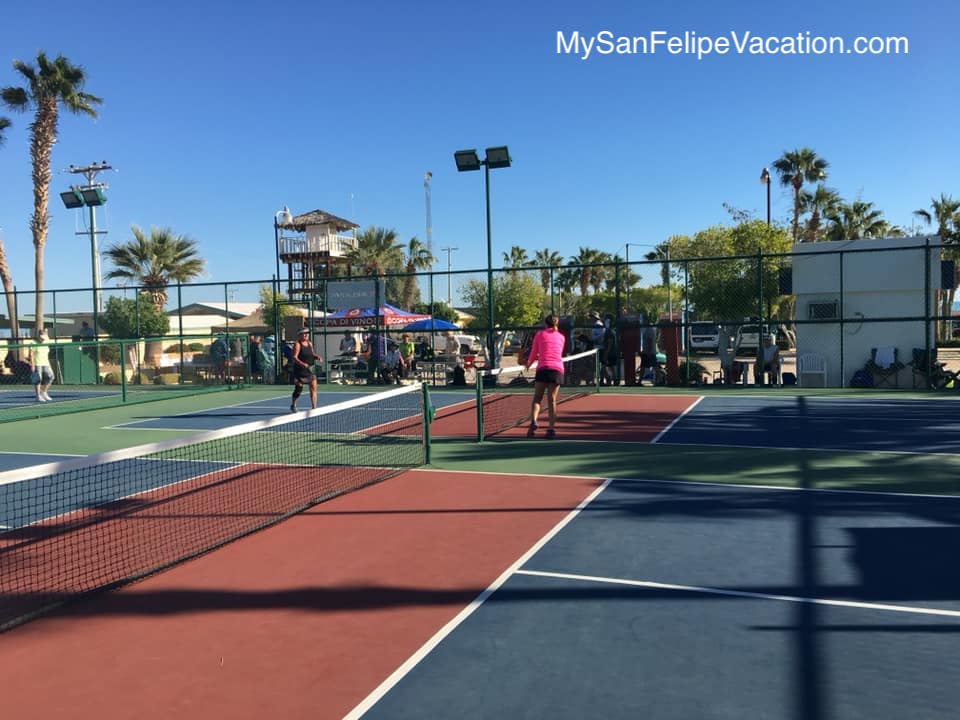 The
pickleball courts
are all located on the mountainside of El Doado Ranch. Pickleball courts were added after the tennis courts and are located next to the tennis courts and swimming pool El Cachanilla section.
4. Restaurants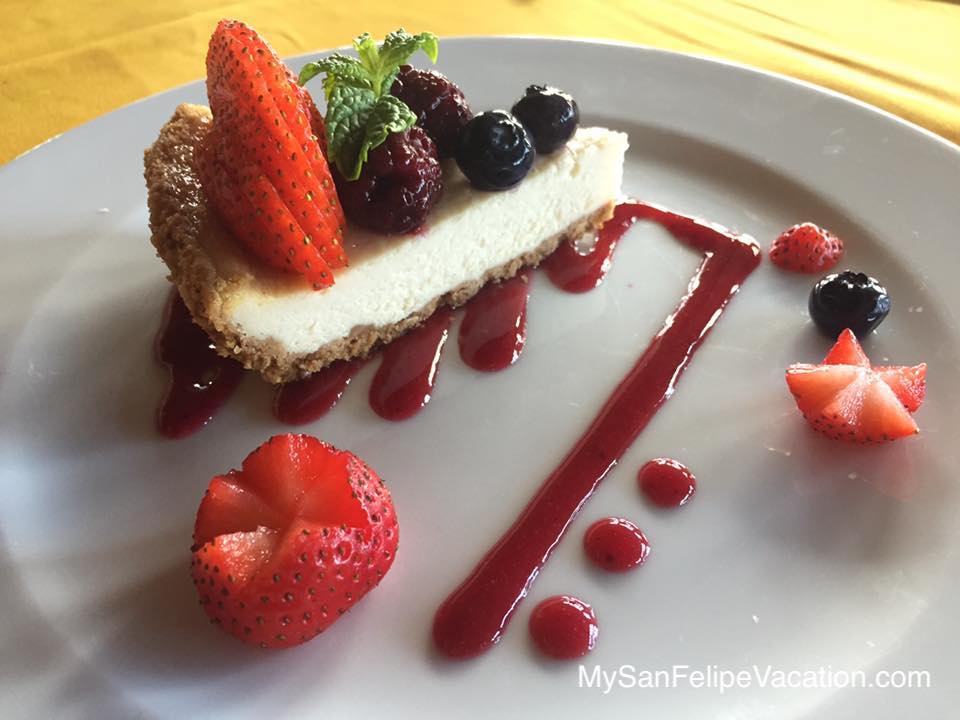 El Dorado Ranch can boast of 3
restaurants
within the resort; The Pavilion, La Palapa Bar & Grill and Juanitos restaurants. The La Palapa Bar & Grill is located by the La Palapa pool and primarily serves Mexican dishes including Tacos and Enchiladas. The Pavillion and Juanitos serving Mexican dishes and continental dishes.
5. 18-Hole Golf Course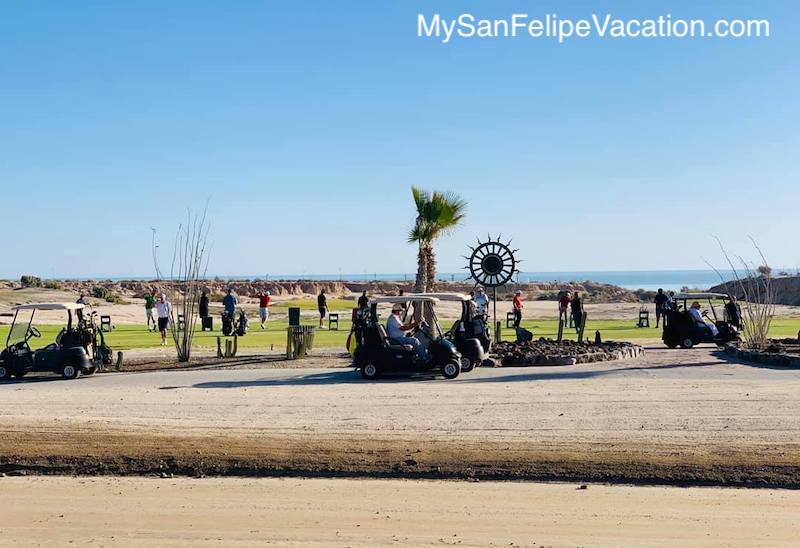 The only golf standard golf course in San Felipe is located in El Dorado Ranch. Knows as '
Las Caras de Mexico golf course
,' this is a an 18 hole championship course. Golf carts, balls and clubs are available for rent. .
6. Resort Beach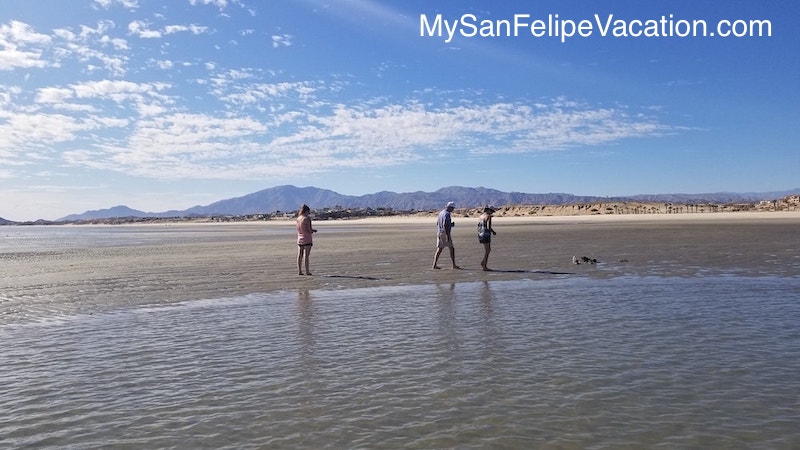 The La Ventana section of El Dorado Ranch sits on the edge of the Sea of Cortez. This is where you will find the Ranch's beach. This is an unspoiled
beach
which is maintained by the Ranch and is very clean. Bring your sunscreen, tents and beach chairs to take full advantage of the beach.
7. Horse Riding
Horseback riding
is available on the ranch for those interested. Lynn Schmidt, a resident of the ranch, offers guided trail rides, as well as horse riding lessons. It is recommended to book in advance to ensure availability. Typical rates for group trail rides are $35 for 2 - 3 hours. Riding lessons are $40 per hours.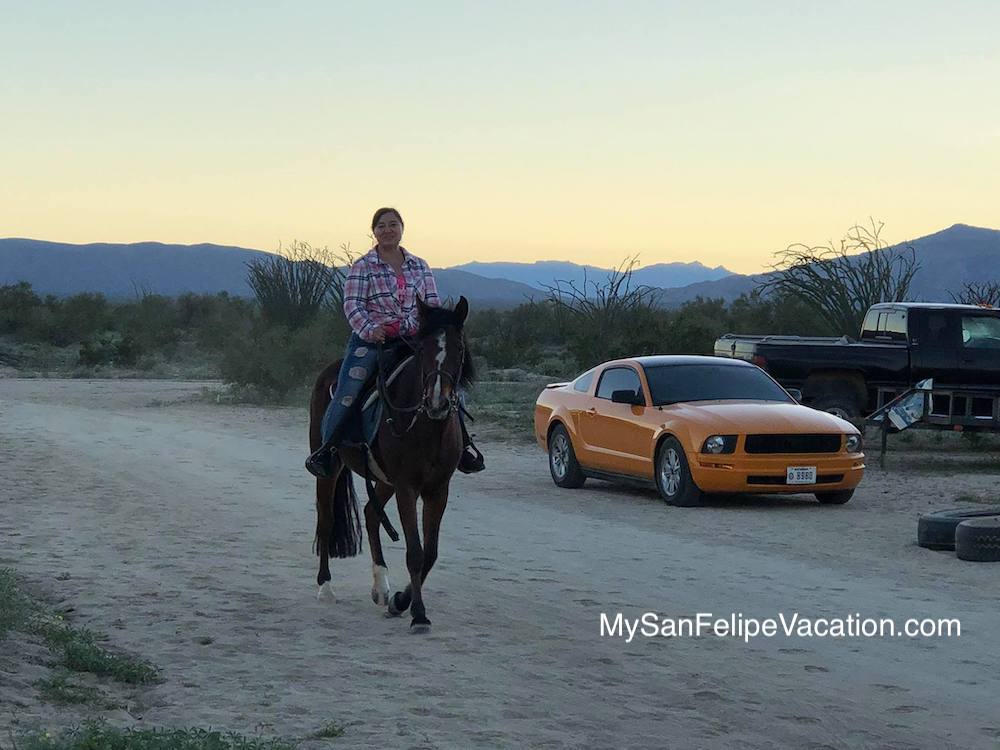 8. Library
Enjoy free books from the
El Dorado Ranch library
located at the Cachanilla center