San Felipes Charm Something Old Something New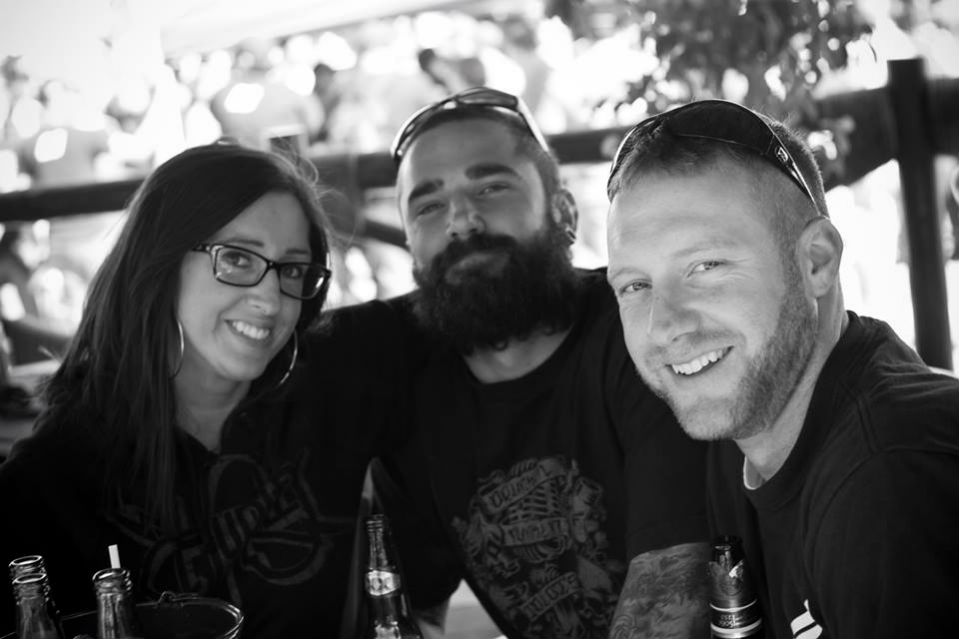 I find myself relaxing here in this oh so comfy Chinese Restaurant aptly named The China Inn waiting (again) for my friends who are always late to show up. Yep, they've really gotten into this whole manana lifestyle. But that's okay as I'm intrigued by all the overhead TV's and kept comfortable by a most efficient air conditioning system. As I sip on my iced tea I begin to realize just how much our little village has evolved over the years. The most amazing thing is how it has managed to change without losing that "thing" we all fell in love with when we first came to visit. It might be difficult to put our finger on what that "thing" may have been. For me it was San Felipe's charm that spoke to me back then and still continues to do so today.
I've always been a people watcher, so for me it was the charm and the feel of the
San Felipe
natives, the Mexican people and their love of life. Simple things, like slowly driving or walking down a local street, and suddenly noticing a group gathered around their favorite taco stand. As you go by you make a mental note of that magical fragrance of freshly prepared machaca or chili relleno cooking on a smoking hot grille. You promise yourself you will return and try this place much sooner than later.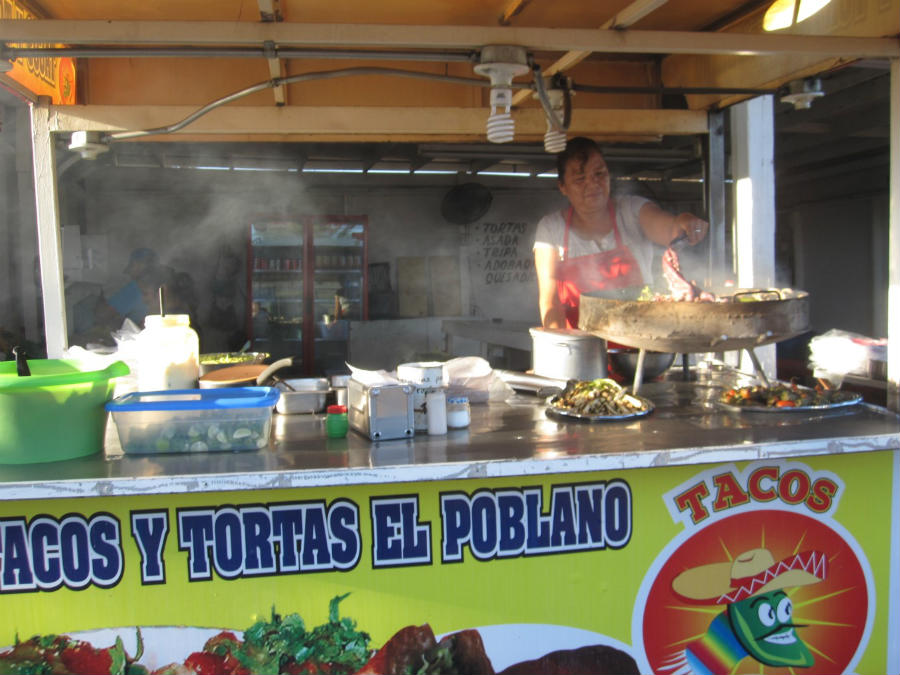 I always enjoy the early morning hours watching silently with only seagulls and pelicans offering their message of "welcome back" to the obviously tired fisherman as they trod back to shore with their daily catch hoping to sell their bounty to locally owned restaurants. The simplicity of this life is so foreign yet so comforting, so welcoming to so many. This way of life may be especially suited to those of us that have allowed ourselves to get wrapped up in a life and a world that allows no time for the luxury of appreciating such simplicity. In my heart I hope these simple pleasures, these ideals, and this way of life never change. For they are a key element in what makes up that special charm most of us find so elusive yet so welcoming.
As the many years have passed since I first visited our little charming village, changes have taken place; some of them subtle, some more noticeable.I can recall a few of those changes that at the time seemed earth shattering! For example, I can remember not so many years ago when it was rumored that there might be a new Pemex fueling station and an OXXO convenience store built somewhere north of town. "Maybe they'll build it close to Rancho El Dorado some said!" Trust me it was front page news when one day it was verified that San Felipe Norte would be enjoying our own fueling station and store someday very soon. "Soon" for those of us that call San Felipe Norte home, literally could not come "soon" enough. Rumors flew round and round about when that big day would come when we would actually have a place to fuel up our cars and perhaps buy a few necessities without having to drive the 14 miles into town. It may seem like a little thing now, but back in the day we felt like we'd be standing in "tall cotton" when and if that Pemex would ever become a reality.
Now if we choose we can visit very nice upscale restaurants like The China Inn with climate control and TV's. It wasn't so long ago if you were craving anything besides Mexican food you were out of luck. Now El Padrino's Restaurante will fill the need for some of the best Italian food and steaks to be found anywhere! There are plenty of American food restaurants available as well.
There was a time not so long ago that buying fresh veggies and fruit at our local stores was unheard of. Now that some of the larger stores like
Calimax have come to San Felipe
they as well as some locally owned stores such as La Vaquita market offer items that both Mexican and people north of the border enjoy. It makes creating that special meal you once made in the old country possible.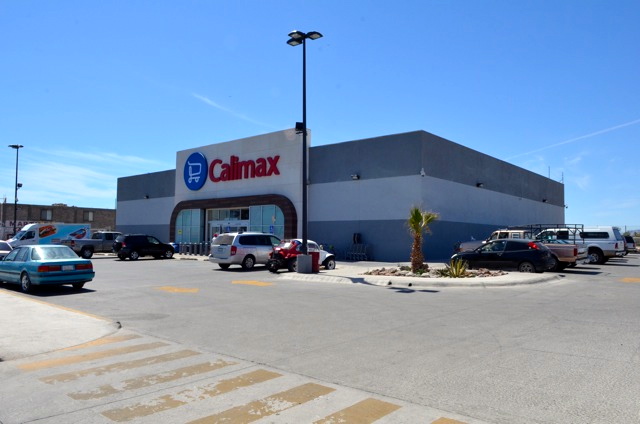 In years past so many dog owners would visit or plan an extended stay in San Felipe. Being dog lovers they of course want to bring their doggies along! I mean doggies are people too right? But then they soon realize once they arrive there may be certain activities that just are not doggie friendly. Your furry baby won't enjoy them and you will be a nervous wreck making sure Fido is safe and secure. Leaving your baby home or all alone does not seem to be an option either.
Well, now because of a locally owned Doggy Care facility aptly named
Baja Bed and Biscuit
you can be assured your baby will have the time of his or her life. This place is nicer than some children's day care facilities I've seen in the states. You can now get away for a day or several days knowing you furry baby is having a great time. You can bet Auntie Vickie the owner/operator of Baja Bed and Biscuit will make certain of that!
Most people, no matter what their age enjoy an active lifestyle and so from time to time may overdo themselves. Not that you want to enjoy the company of a good doctor, but if you find yourself in need of one there is a relatively new clinic located just up the street from Rancho El Dorado member services office.
At
Baja Medical Clinic
you will find the doctors and staff extremely friendly and up to date on medical procedures. They are indeed a huge asset especially for the people living and vacationing north of San Felipe proper. If you're in town Dr. Abasolo is more than ready to help you with your medical needs. He has been a trusted doctor and caretaker for many, many years. If you're fine but your pet is not doing well, Dr. Solis in San Felipe is well loved and thought to be something of a miracle worker when it comes to our animal friends. Your furry baby will be in good hands. His new clinic is spacious, clean and up to date. The good doctor is a true asset to everyone in and around San Felipe.
I could go on and on about the businesses that help San Felipe to be what everyone wants and needs for it to be. You'll find everything from ATV rentals to Zeta Petrolane and of course everything in between. But the key here is that while so many of these changes have made San Felipe a more pleasant place to live because of all the creature comforts and conveniences we've come to enjoy and expect, somehow our little village has managed to evolve without losing the most important part of what makes San Felipe so special. That "charm" I talked about earlier.
One can still see the late night and early morning fishing boats huddled far off shore. The young and old men still gather on street corners singing Mexican folk songs to anyone that would care to listen. You might see a young family, walking hand in hand as so many generations have done before them. And yes the unmistakable sounds of those seagulls welcoming us back to another time we have somehow allowed to slip away.
But then again, maybe it hasn't slipped away at all.
Perhaps it's been right here waiting for you to rediscover yourself all along. To rediscover who you truly are. Welcome!
Welcome to Our Charming Little Village by the Sea.
Dario de Baja
Things to do in San Felipe