Cañon del Diablo San Felipe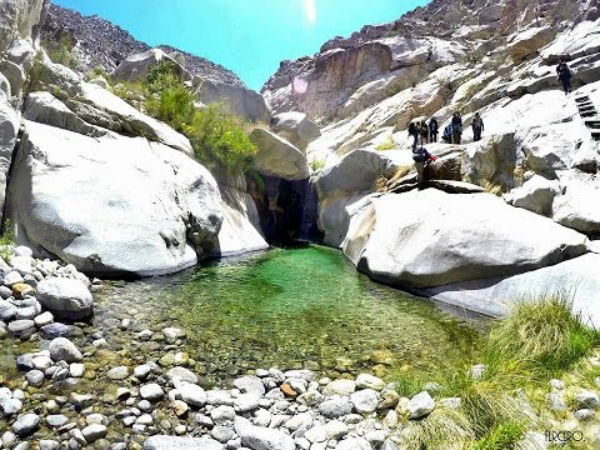 Cañon del Diablo (aka Devils Canyon), is perhaps one of San Felipe's least known tourist attractions. This is not surprising because the terrain is challenging for vehicles to access. And with no cell phone and internet service, this has not been an appealing trip to venture out there and try. With a knowledgeable guide who knows the terrain, an excursion to Cañon del Diablo is one of the best
things to do in San Felipe
. Water from the peak of the San Pedro Mártir mountains flows down forming clear water pools to enjoy in the canyon. This trip is available September through June.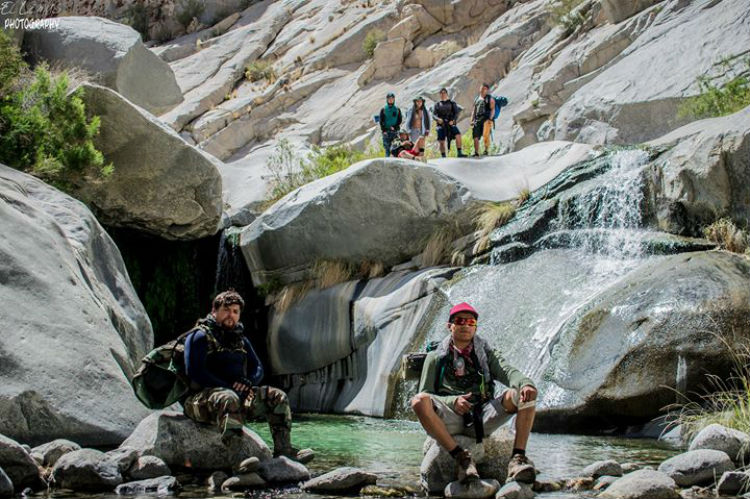 Cañon del Diablo Trip Details
This will be a whole day trip. Once you have booked the trip, you and your guide will coordinate the meetup spot in
San Felipe
. The trip is done in an off-road vehicle capable of handling the challenging Baja desert terrain. On your way to the hiking trailhead, you will enjoy beautiful desert scenery. Because this a a whole day trip, it is a good idea to get good amount of sleep the night before the hike.
What to expect
On your trip day, you and other enthusiasts will drive up to the trailhead. From the trailhead, you will start your three mile hike. You will enter Cañon del Diablo itself after a short elevation gain. This is not a long hike and is rated as a beginner hike, so no need to rush the hike. Instead take the time to enjoy the amazing scenery. There will be huge imposing Cardon Cactus to see. There will be a stop for some petroglyph viewing and some snacks to keep the energy level up. As you continue along the trail, the sounds of the waterfall grab your attention and get louder as you get closer. The water collected from the waterfall provide the adventurous ones cliff jumping opportunities.
What to wear
Weather appropriate comfortable clothing San Felipe is a desert and the weather temperatures vary by the season.
Wearing a bathing suite under your hiking clothing may be appropriate if you plan to jump in the water.
Hiking shoes with ankle protection are recommended.
Meals on the trip
Snack provided for the hike. You will also stop on the way to the trailhead where you can buy a few items.
At the end of the hike, a carne asada stand is erected and meals served
Alcohol will be available for purchase - alcohol in not included in trip price.
What to bring
You will be hiking from the trailhead to the canyon and spending time outdoors in the sun. Sunscreen / Sunblock is important.
You'll need water during the hike. A backpack will make it easier to carry water.
Camera / video recorder / GoPro - these are memories you will want to capture. Fantastic photo opportunities.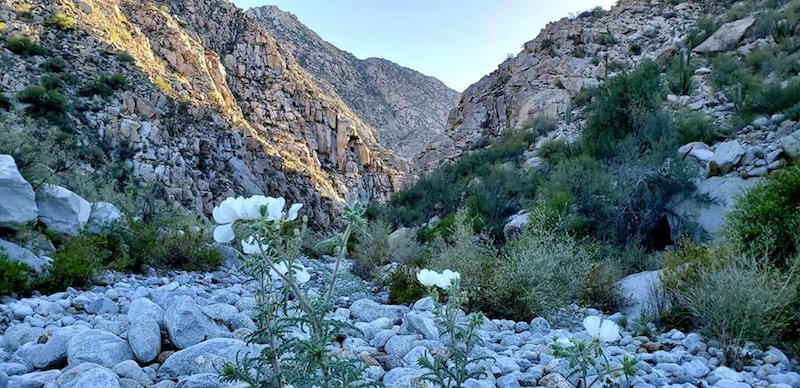 Making a Reservation
Booking in advance is encouraged to ensure trip availability and allow for time to coordinate. You can make a reservation by calling either of below numbers:
US Phone: 760-592-1261
MX Phone: 011-521-686-187-2399
Amount to Reserve
$100 per person
50% required to make a reservation
Minimum Number Guests
Cañon del Diablo excursion is available during the months of September through June.
There is a 4 guest minimum for the trip.
This trip is offered on Saturdays and Sundays.
For 8 or more guests, this trip can be arranged any day of the week.
Cancellation Policy