La Vaquita Restaurant San Felipe - A Delicious Vegetarian Experience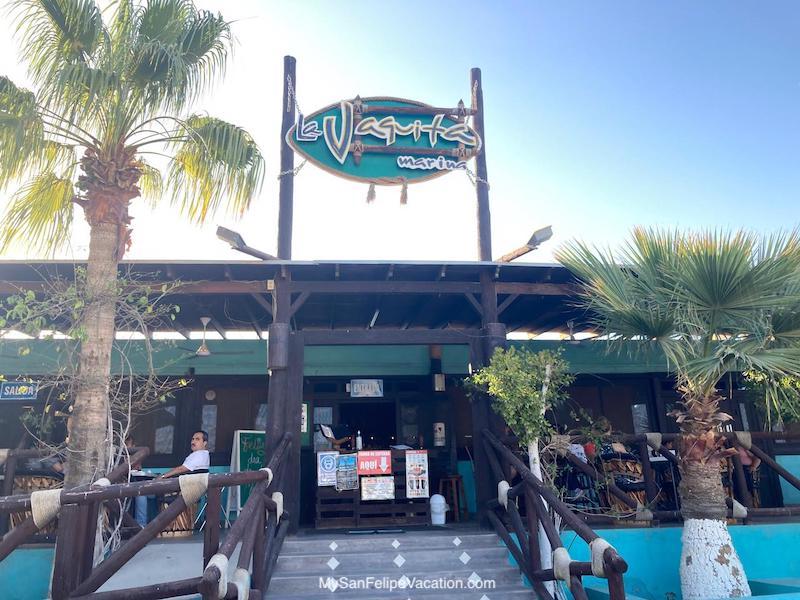 As I approached the entrance to
La Vaquita
, a seafood restaurant located just off of the Malecon, or the "downtown" beachy boardwalk of
San Felipe
, the log cabin-meets-caribbean vibe of the front porch drew me in instantly. It somehow reminded me of the cozy log faced seafood and steakhouses back in upstate New York where I am from, with some turquoise paint thrown in to liven it up. The friendly smiles of the wait staff greeting us at the front entrance further drew me in. I was hopeful that I might find something healthy-yet-tasty to eat here after a long day of travel that left me feeling hungry. I felt immediately at ease that they took the health and safety of their patrons seriously, running an efficient and hygienic looking front end operation that did not keep us waiting for long.
I was relieved that the hostess did not look twice at my dog who was with us and even brought out a small bowl of water for him on their dog friendly porch dining area. While there was not a full beach view, the rustic porche's location allows you to take in some local scenery that definitely gave it that extra enjoyable beach kind of atmosphere. Several vacationing families, likely from Southern California, were eating out on the porch along with patrons who had the extra high energy of being motor racers on a mission to have some fun in the Sonoran desert. The company made the excitement of the time of year feel contagious, even for someone who does not race!
La Vaquita Dining Menu
After a month of living in Ensenada, Mexico, one of the least vegetarian friendly or health-conscious places I had been to in a long time, I was unconsciously planning on ordering what was quickly becoming my regular meal when I ate out, a cheese quesadilla with guacamole dinner.
Like most seafood restaurants anywhere the options on their dinner menu seemed to be sparse for the lacto-ovo vegetarian, but with a quick check with the waitress she immediately suggested their vegetable fajitas. Based on the long list of vegetables she explained to me that they had I figured that was a great way to go, along with some guacamole of course. I was surprised with the ease by which she offered a vegetarian option after having tried to get many restaurants in Ensenada serving meat-based fajitas to make a vegetarian-friendly version; always quickly informed that what was listed on the menu was, well, what was on the menu. Either that or they only had peppers and onions for the veggie option, hardly an appetizing fajita from my perspective.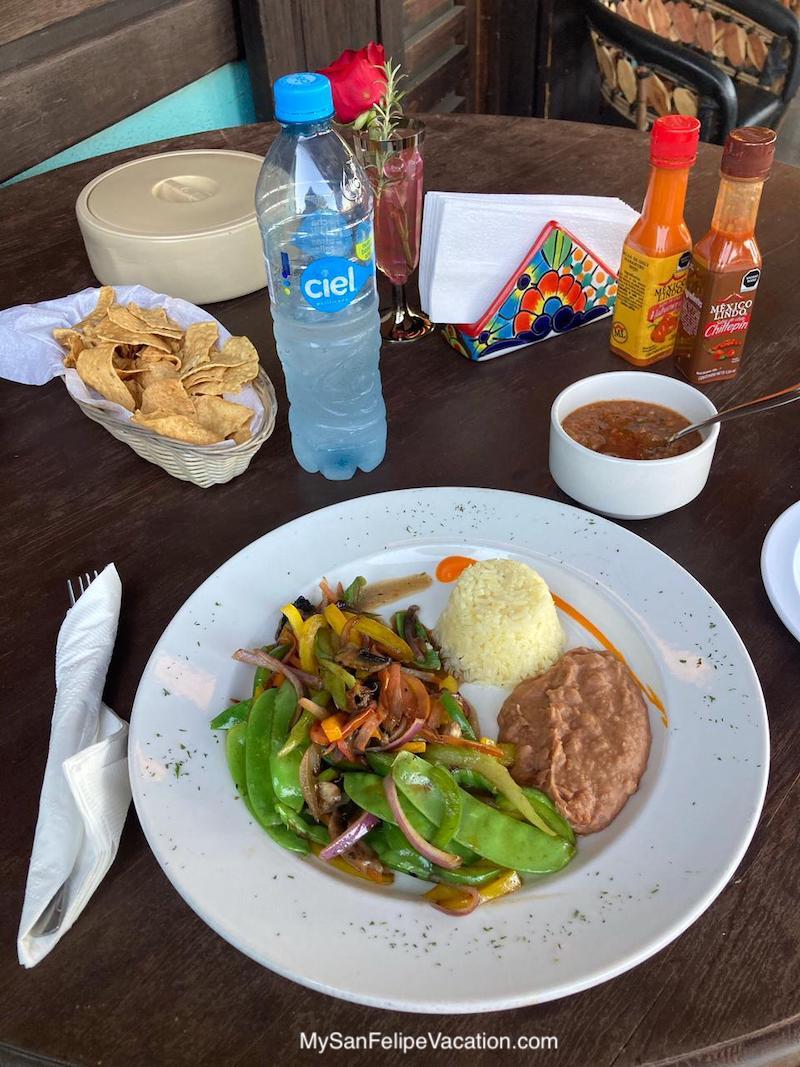 In short order they had the guacamole out, which ended up being the best guacamole that I have had in years. The freshness of the avocados surely made a difference but the real magic was in the balance struck between tomato, onion and cilantro, paired with freshly fried, top of the line tortilla chips. The house made lemonade was just right, not overly sweet with just enough sour.
When the fajitas came out it was easy to see that they would be good based on how the peppers and carrots were julienned to perfection and cooked tender crisp along with onions, mushrooms and tomato in a light savory fajita sauce. With a presentation that was on par with fancy New York establishments, they tasted as good as they looked. The tortillas were likely hand made the same day and, along with the tasty Mexican rice and refried beans, made for one incredible culinary experience.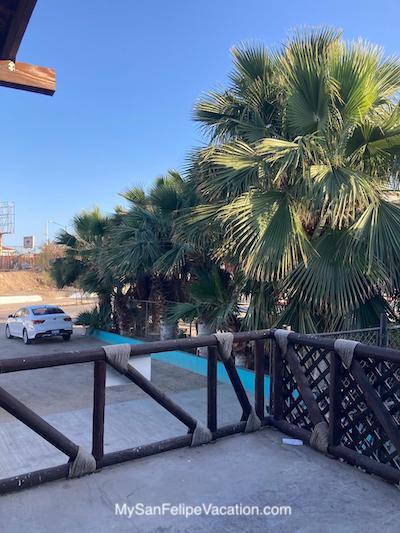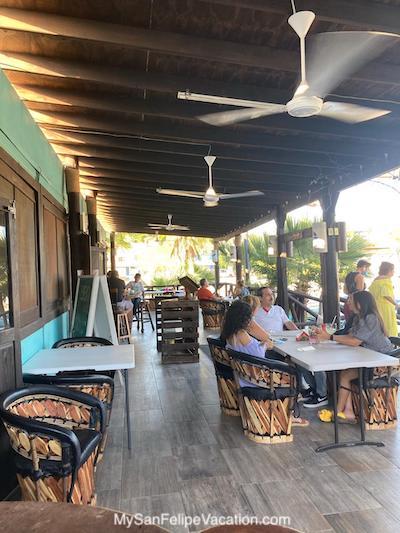 OTHER TITBITS
Some helpful tidbits for those interested in checking this great restaurant out on their next trip south of the border are that the hours of operation are 12p-10p weekends and 12-9p weekdays. Based on having been there a couple of times I can say that Chefs' Afleay and Mairy both have their own style and are skilled in the kitchen. The maximum capacity is 35 people so you may want to call ahead for larger parties to make a reservation. They do not deliver and an average plate starts at $210 pesos and goes up to $550 pesos (US $11-$28). While they do not offer a happy hour they have a full bar (hint: the margarita is a treat to be had!). The seafood and meat eaters among us can scroll through their facebook photos to find the full menu which shows that they offer a wide selection of Mexican style shrimp, lobster, clams along with rib eye steaks, filet mignon, chicken cordon bleu and more. And for the vegetarians/vegans, be creative and work with the staff to see what they can cook up - they are flexible!
Author
: Madeline Kennedy