Ostrich Farm Tour San Felipe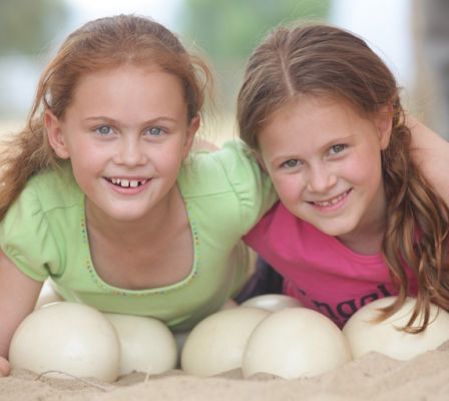 The
San Felipe
Ostrich farm tour is a fun tour for the whole family. If you are like most people, you'd think an Ostrich is limited to going to a zoo, allow yourself to be pleasantly surprised with a tour on San Felipe's Ostrich farm. This is an unforgettable tour where you can get up close to the Ostriches while observing them. The tour is lead by a knowledgeable guide. You will learn a lot about Ostriches. Kids and adults both love this tour.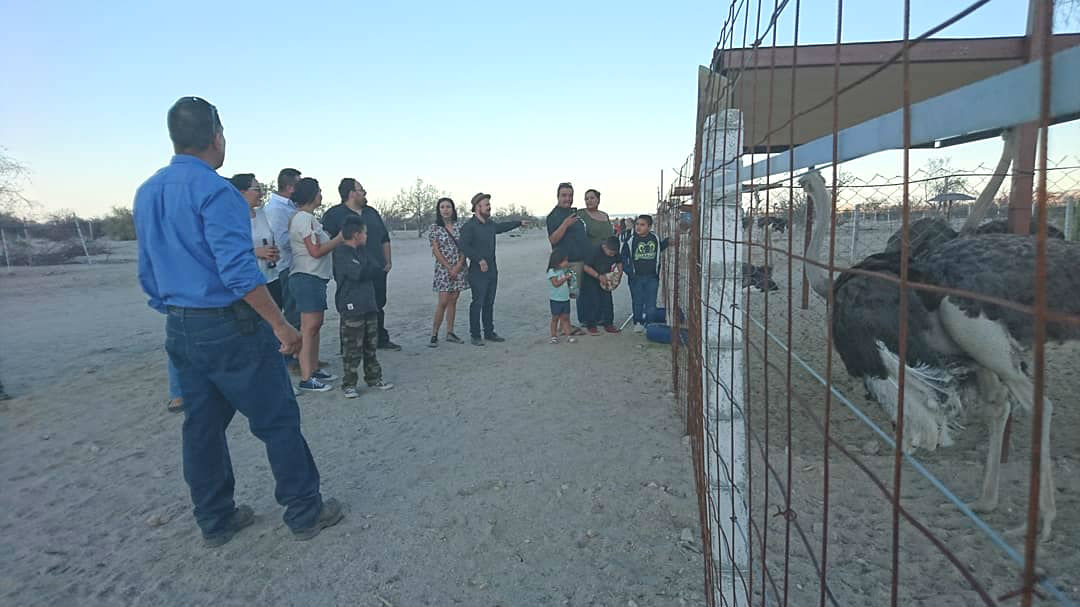 OSTRICH TOUR OPTIONS
There are two tours offered; Standard Ostrich Tour and the Grand Ostrich Tour. Depending on the meeting point, the tour starts at 5PM or 5:30 PM. Tour participants are assumed to have a car to meet at the designated meeting point. If you do not have a car, please let us know to make arrangements.
Standard Ostrich Tour
With the standard tour, you get a tour of the farm, a Sandwich and a beer from San Felipe brewery. This will be capped off with live music.
Price is $15 per person and is offered Friday's only during September through June.
Grand Ostrich Tour
The grand ostrich tour offers all the standard ostrich tour offers, plus a plate of Ostrich meat with wine tattling of wines from Valle de Guadalupe.
Price is $40 per person and is offered Friday's only during the months of September through June.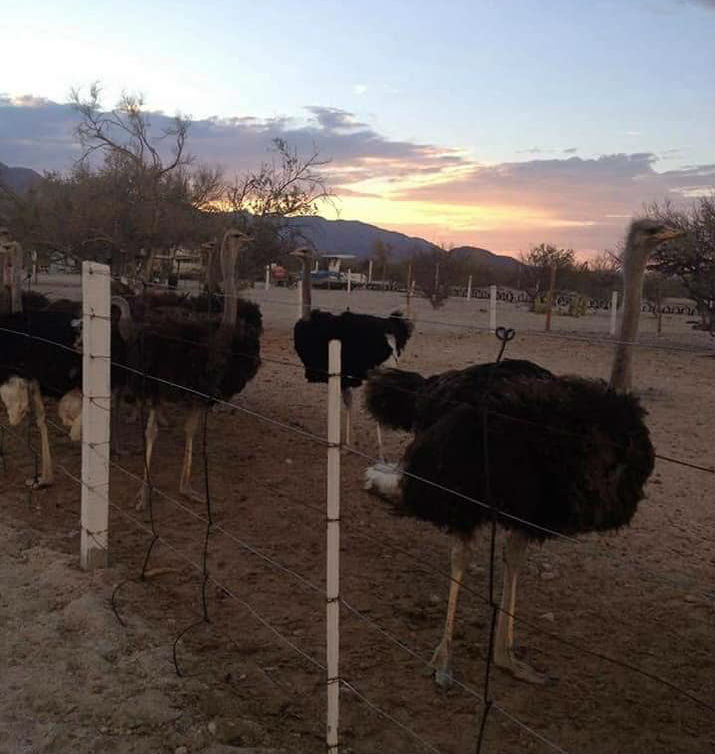 ADDITIONAL INFORMATION
Weather: The tour is offered September though June and weather is usually pleasant during this period.
Duration: This wil depending on Standard and Grand Tour.
What to Wear: Wear comfortable closing for the outdoors. Evenings November to February are cooler.
Things to Bring: Video recorder and camera.
Inclusion: Knowledgeable Guide

OSTRICH TOUR RESERVATIONS
To make a reservation for the Standard or Grand grand ostrich tours, please call or email us on the email address and phone numbers:
Cancellation Policy