Things to do Near San Felipe - Snorkeling at Bahia San Luis Gonzaga
Written by Madi Kennedy
Love to indulge in world class snorkeling or scuba diving as much as I do? Just 110 miles south of San Felipe, Baja California Mexico, or less than a two hour drive, (not to be confused with Bahia de San Luis Gonzaga of Rosarito, near Tijuana), you can find yourself in a jewel of the Baja peninsula
Bahia San Luis Gonzaga
, known among expats as
Gonzaga Bay
. Here the Sea of Cortez's turquoise waters reveal a fantastic and diverse display of
fish
to delight all of your senses.
)
Bahia San Luis Gonzaga: Perfect for Snorkeling, Scuba Diving, Camping, Exploring by Boat, Sport Fishing, Friendly Professional Service
San Felipe is a small city by the sea with plenty of official options for sport fishing, but you will have to look a little harder for snorkeling and scuba diving options and generally have all or most of your gear. Thankfully Jose Luis Galindo Morales, a top notch sea captain who runs a
sea turtle rescue organization
and a year-round
responsible sport fishing group
, and Victor of
Tours Baja
, offer snorkel and scuba tours to nearby locations where the fish are plentiful and the water offers good visibility. Prices can range anywhere from $70-$!50 per person depending on where you go and how much you want to see. I can personally recommend Jose Luis as our excursion went well, he is on the more affordable side, and, special bonus, he sings some fantastic songs about the Sea of Cortez you can hear nowhere else!
Angelfish, Sergeant Majors and Groupers, Oh My!
There are only so many places in the world that offer such a distinct contrast of stunning blues, slate greys and desert browns, and
Baja California Mexico
is one of them. Once you dive into the water this color scheme explodes to include new blues, yellows, oranges, purples and more. An hours boat ride north of Bahia San Luis Gonzaga you can find an islet too small for a map that locals call Isla de Poma with an aquatic life teaming with Sergeant Majors, Leopard Groupers, Giant Damselfish, Cortez Angelfish, Finescale Triggerfish, Haller's Round Ray, Garibaldis and Surgeonfish (think Dory), among many others. On the boat ride there filled with ample scenes of desert beauty you will find many other examples of the rich ecosystem of Baja, including pelicans, seagulls, sea lions, and on a good day maybe even take a swim with a friendly and awe inspiring
whale shark
!
Preparing for Your Voyage on Sea of Cortez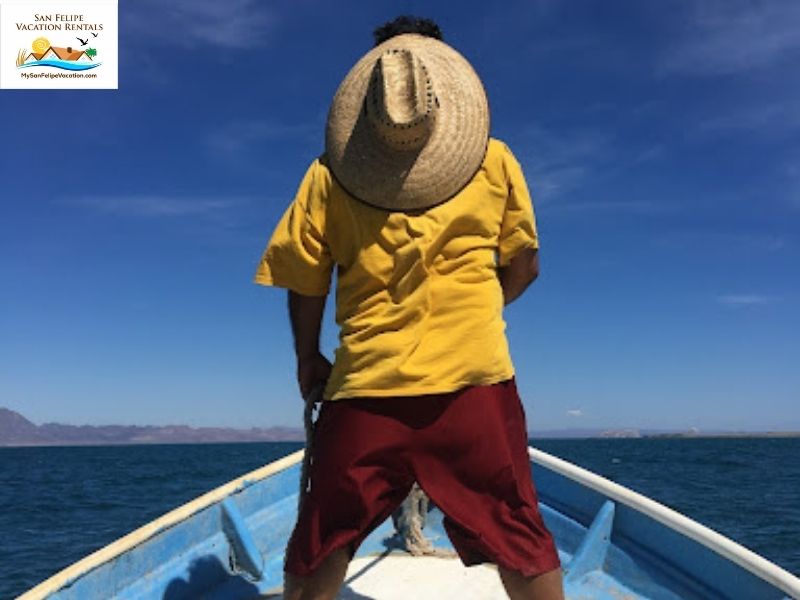 We all know that traveling the waters of the world by boat is not for everyone, and the waters of the stunningly beautiful Sea of Cortez, also known as the
Gulf of California
, are no exception. As for me, I could never get enough of those deep turquoise waters and a bit of choppiness just adds to the adventure. Traveling throughout Baja California is in general for those with a sense of adventure and an ability to adapt to whatever circumstances may arise, or at the very least is for those who understand that getting out of our comfort zone to experience the rustic beauty that nature readily provides is one of the greatest experiences life can provide to us. If you are likely to get sea sick or anxious at the sight of marine life you are not alone! You simply may want to take your dramamine ahead of time, not eat a big breakfast before you head out, and generally eat on the light side for the day to save yourself unnecessary digestive trouble.
Gonzaga Bay - A Place to Connect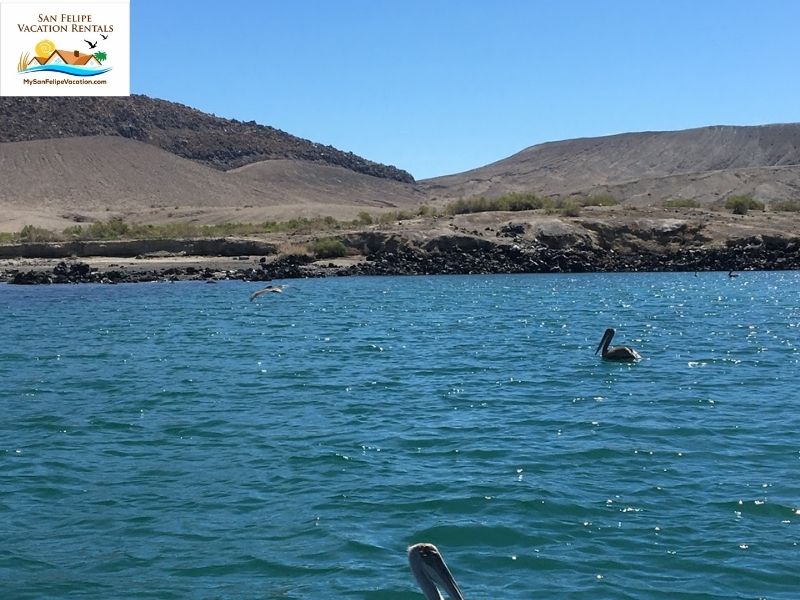 Those who have been to magical places such as San Felipe, Bahia San Luis Gonzaga or Isla de Poma already know that they are places where friendships are formed, family bonds strengthened and relationships rekindled. I was fortunate to be able to go on this trip with a new friend who truth be told, was not that into the sea or boating as I am, but we had an incredible experience together just the same. There is simply something about being out among the desert beauty on the open sea, and when you add in the incredible underwater exploration, memories are made that you will long cherish.
Getting To Bahia San Luis Gonzaga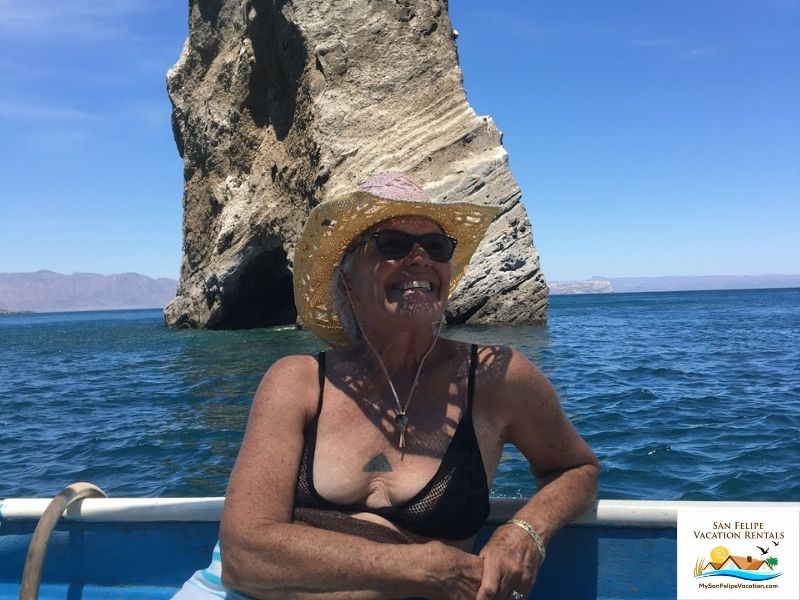 You will find that traveling from San Felipe to Bahia San Luis Gonzaga is basically a straight shot south on the nicely paved Route 5. Along the way you can stop for a nice soak in the nearby natural
hot springs of Puertecitos
, which is another place some like to do some light snorkeling. To connect with Jose Luis and book your own snorkel or scuba trip off of Bahia San Luis Gonzaga, call 52-686-310-0441. While you may like to book a stay at a nearby location to avoid an early morning drive you will find that accommodations in the area book well in advance. For me the morning drive to the Papa Fernandez restaurant meet up location from San Felipe was both lovely and easy to find with my Telcell cell service providing the wifi needed for my GPS. The cost for a five hour trip to nearby islands with Jose Luis is $280 total, or if you'd like to lower the cost Jose Luis can recruit additional people to join at $70 per person with a four person minimum. Before you head out, stop by and say "Hola!" to the My San Felipe Vacation staff on your way, or
book your next San Felipe trip
online!