Your Next Spa Day... at Griss Salon of San Felipe
Written by Madi Kennedy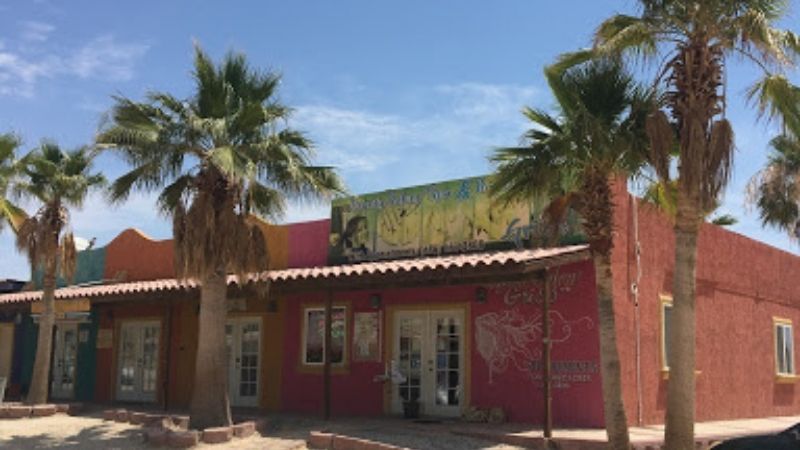 For someone such as myself, it is hard to imagine being in such a beautiful and inspiring place as
San Felipe, Baja California Mexico
without having a great spa treatment to unwind after a big day of adventuring on ATV's, ocean swimming or long walks on the beach. While there are many spas located throughout San Felipe,
Gris's Beauty Salon
is a full service spa and salon conveniently located north of San Felipe near many popular vacation rentals, and a real favorite among local residents.
Perfect for: Spa Day, Spa Treatments, Massage, Cut and Color, Mani Pedi, Facial
After having packed up my life and my dog and traveled to San Felipe, you can imagine how excited I was to see a sign pointing me to "Relaxation Therapeutic Spa" when I first arrived here and stopped into the famous Playa de Oro plaza. I immediately noticed the lovely pink and palm tree framed exterior of the building and happily made my way in to book an appointment for my medium-tissue massage that next week at Gris's Salon. They can get pretty booked up during peak tourist season, so it's good to book ahead so that you are not caught counting the days until your massage appointment, like I was with a sore back!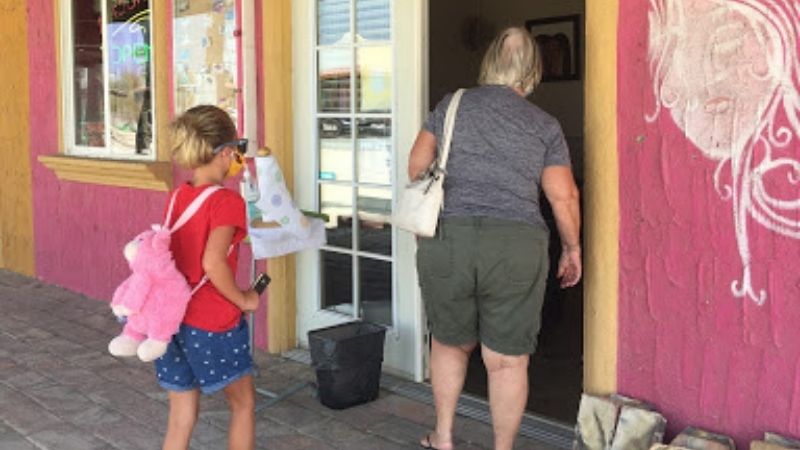 A Popular Spa and Salon Among Local Residents
On any given day of the week that I drive past Gris's Salon I will find pairs or friends or groups of mothers, daughters and granddaughters arriving for their spa time together. The indoor atmosphere is one that is cozy, family-oriented and puts the safety of customers and staff first. You will find pictures on the wall of family and friends along with Gris's many certification diplomas, knick knacks and a variety of beauty, spa treatment and hygiene products for sale.
Facials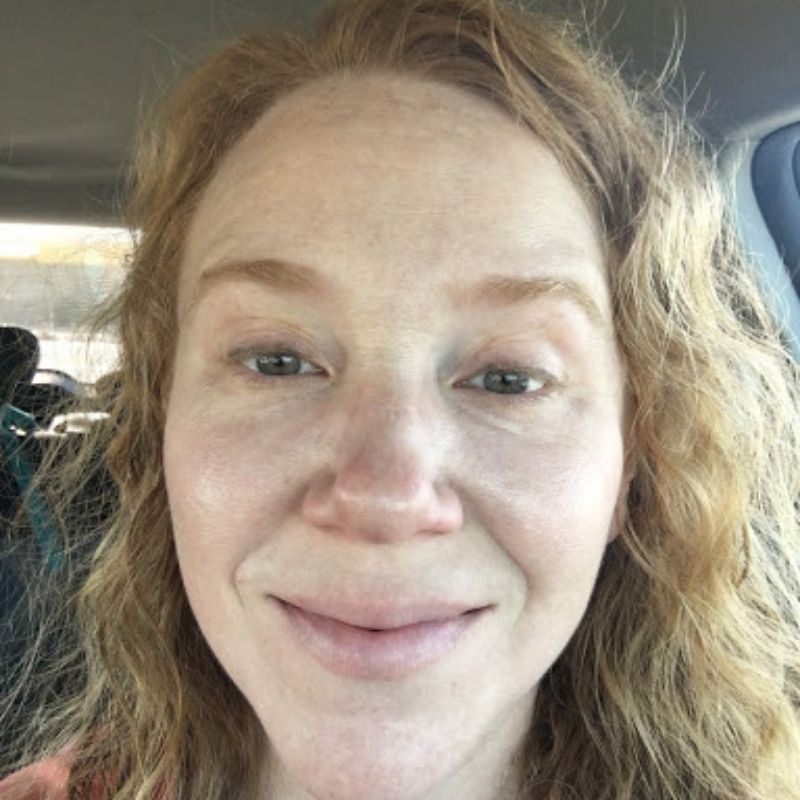 After living through the Santa Ana winter winds and air pollution of San Diego, California, the dryness of my skin seemed to add years to my appearance. Being 42 and someone who takes the health of their body, including the largest organ, the skin, seriously, dryness was not something I was prepared to accept without question. Getting a facial had been on my mind for a while so I was relieved to find that Gris's Salon offered them so close to home. The owner, Grisalda Rodriguez herself, or Gris for short, does the majority of the spa treatments and my facial was no exception.
With my sensitive skin I was worried her products might cause irritation or acne but, quite to the contrary, I felt comfortable and clear during and after it. As Gris chatted casually with me about my work week and how things were going, easily remembering things about me from my first time meeting her, she did the usual scrub, mask, cool mist and after-lotion. I feel the facial took a couple years off of my appearance and gave my confidence an unexpected boost too (see photo above for my makeup-free photo taken two days after). More than that, it's always just nice to chat with someone so friendly and open as Gris - she speaks a good amount of English too!
Massages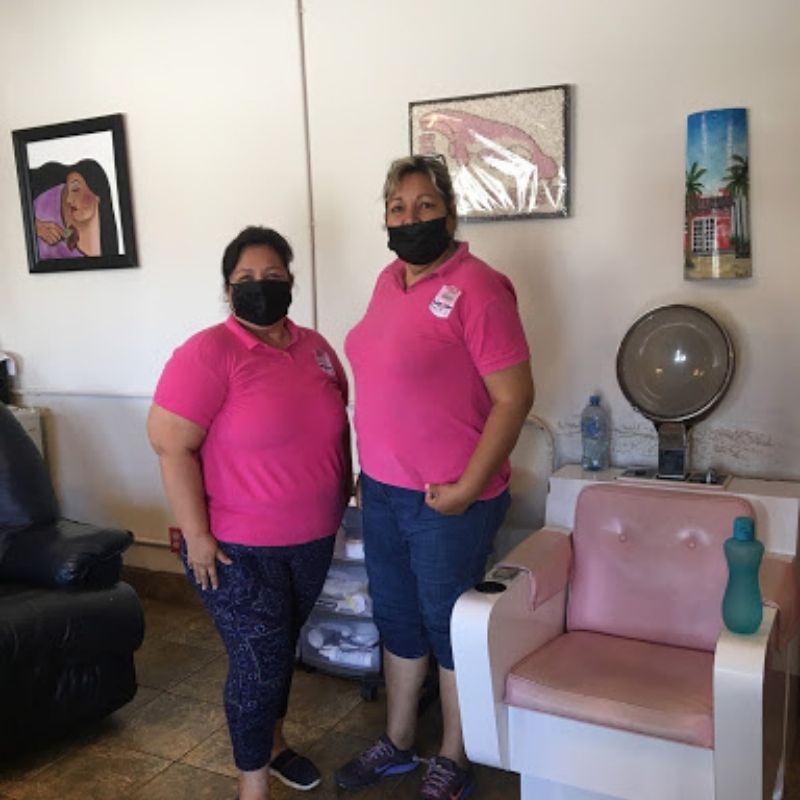 Somewhat of a medium-to-deep-tissue massage enthusiast, I am admittedly a tough audience when it comes to my spa treatments. This is especially true when it comes to a therapeutic massage, which I see as part of my health care regimen. Gris did not disappoint! At first I was surprised by the alternating softer pressure techniques Gris used followed by more firm pressure and a stretching session at the end, and frankly a bit worried that it would not be sufficient pressure for my preferred style. That said, our easy and light conversation that I had initiated during the massage kept my mind off being too concerned about it and before I knew it, I was in my car and feeling like I was floating on air, a bit like jello. This was a new experience for me and one I can highly recommend! The positive effects of the massage were noticeable for the rest of the week and would likely have lasted longer if I didn't have to leave immediately after the massage to pick up my new passport two hours away in Mexicali.
Other Tidbits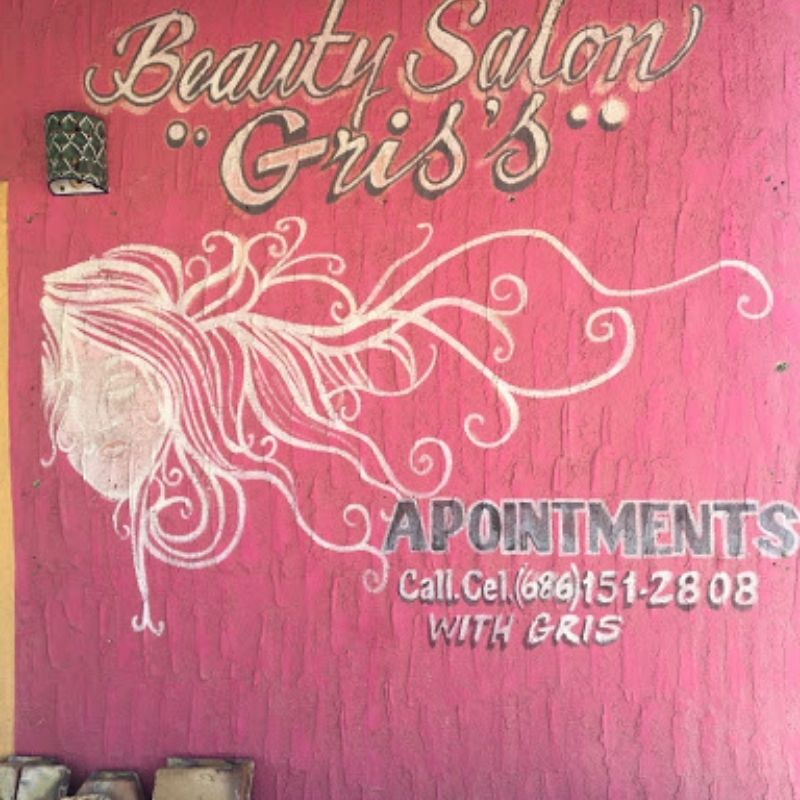 Gris's Beauty Salon is open from 9 am - 5 pm most days and is closed on Sundays, except by appointment. During the summer there are times when she is generally only open by appointment. As for prices: pedicures start at $20 USD, extra for gel; haircuts, including shampooing, runs $10-$14; massages start at $50, add kinesio taping for injured areas for about $20; and facials start at $50. Other services offered include: hair dyeing, permanent hair, hair styling and straining, reiki therapies, iron eye brows, facial waxing, paraffin treatments, ion detoxification and more.
So that you don't get lost on your way to Gris's Salon, head south on 5 and soon upon entering San Felipe you will see a big Crocodile billboard and an Arco Gas Station on the right, and not long after that the Playa de Oro sign shown below will be on your left. Don't forget to stop by and say "Hi" to us at
My San Felipe Vacation
the next time you are in town, since we are directly across from Gris's Salon in the plaza. Or head to our website to book your next trip to San Felipe with us today!