The Magical Experience of Alfredo Restaurante, San Felipe, Baja California, Mexico
Alfredo Restaurante is one of the best kept secrets in San Felipe, Baja California. This iconic San Felipe establishment sits atop a hill just a few blocks from the Sea of Cortez. The fine-dining restaurant offers luxurious grounds and ambience, a surprisingly reasonably-priced five-star Italian menu, topnotch service, and even a relaxing swimming pool to top off your summer meal! This is easily one of the best restaurants in San Felipe, and it is my personal favorite.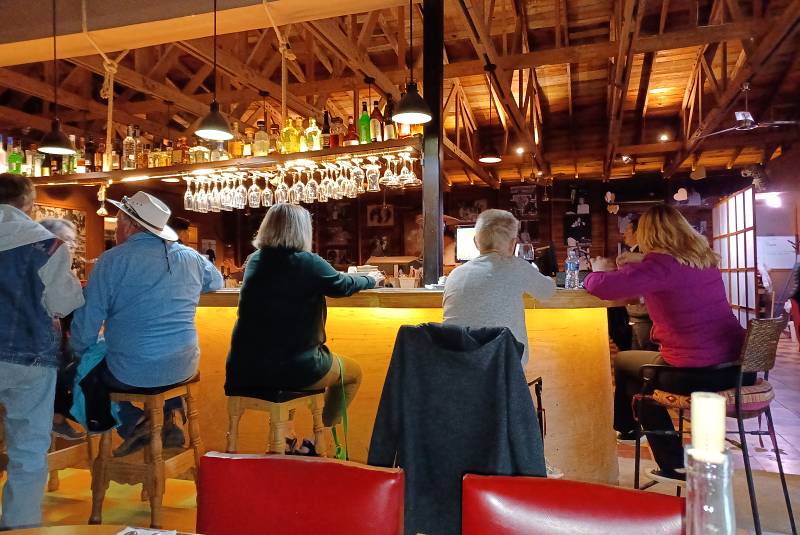 You will find Alfredo's proud history displayed on the inside cover of its menu. The founder, Alfredo Bellinghieri Contl, is a well-known chef and restauranteur whose previous establishments in Mexico City were frequented by a long list of famous celebrities such as Marilyn Monroe and Frank Sinatra. Chef Alfredo is credited as being the original creator of Fettuccini Alfredo sauce some 60 years ago. What a great stroke of luck to San Felipe residents when, during his travels in 1988, he became enchanted with the Sea of Cortez, bringing his expert culinary skills to our charming fishing village and incorporating the local fresh seafood into his menu. Today, his daughter Palma Bellinghieri Anbar, a chef in her own right, carries on her father's legacy.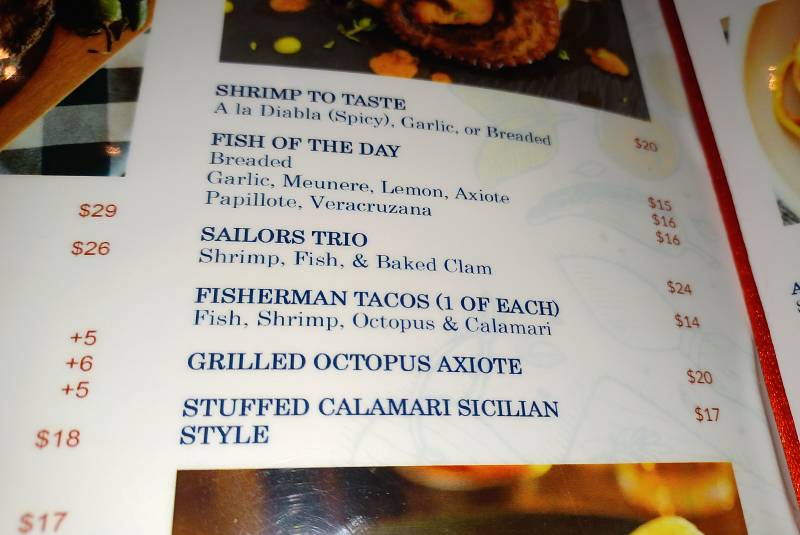 What makes them special
Alfredo's welcoming Tuscan atmosphere strikes one as a cross between a large Italian winery and a rustic mountain lodge with its high, beamed ceilings and checkerboard tiled floors The Saltillo-tiled pasillo leading to the front door takes you past potted bushes with large red flowers, a framed photo of Marilyn Monroe from one of her visits with Chef Alfredo, and a few friendly cats that live on the grounds, adding to the charm. The attentive, English-speaking servers in white button-down shirts greet you as you enter and cater to your every need with a smile. The service is probably the best in town, on par with the food. On a warm day, a cold glass of water infused with rosemary sets the palate for a delectable meal. And a glass of house wine enhances any meal.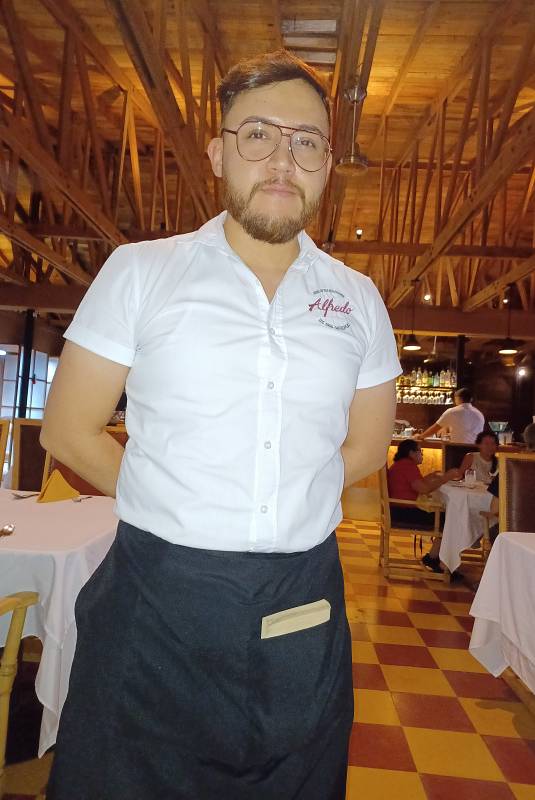 Delicious Chicken Parmigiana
The menu boasts many fine Italian dishes from Alfredo's delicious Chicken Parmigiana (my personal favorite) to the mouth-watering Rib-eye steak to their signature pastas like Fettuccini Alfredo. The Osso Bucco is so delicious and its sauce so flavorful that you must use a slice of garlic toast to capture every drop from the plate. The fresh vegetable side dishes, sauteed and seasoned to perfection, enhance the main course. Alfredo Restaurante offers a variety of fresh Baja seafood choices like clams and oysters, directly fished from the Sea of Cortez, that can also be added to any of the pasta dishes. The triad of fish
tacos showcases the flavors and textures of local fresh fish-of-the-day, octopus, and calamari. Even the staples like salads and hamburgers and Italian classics like spaghetti and homemade meatballs, are elevated to a gourmet standard here. And be sure to try a piña colada from the bar and a homemade flan or carrot cake for dessert. Meals are served with choice of the homemade soup of the day or a fresh garden salad with Alfredo's trademark dressing, and you won't go wrong with any of the choices. If you are lucky enough to drop in on an evening when they are serving their unique version of clam chowder, don't miss it – it's probably the best in town. The restaurant also serves breakfast and lunch, opening at 7:30 am and closing at 10:00 every day except Monday, though prepare for shorter hours in summer months.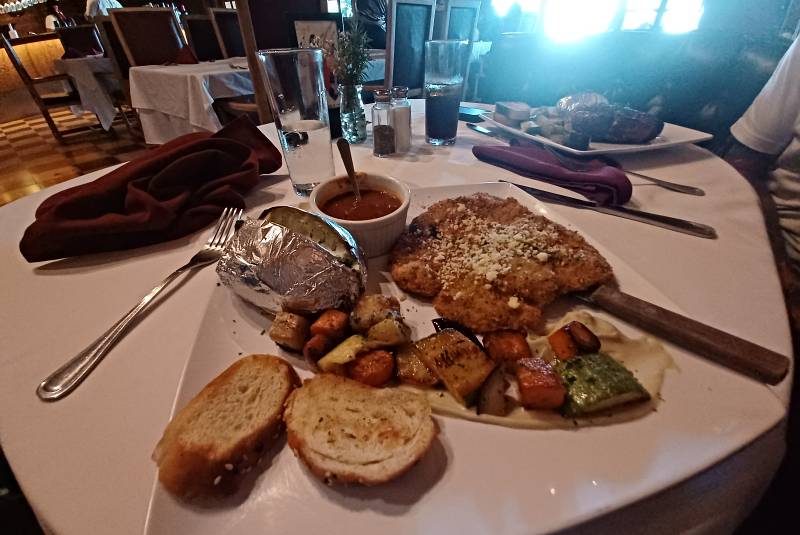 Live music
The most talented musical artists in San Felipe rotate through nightly, serenading guests with everything from classical guitar to rock and roll to jazz. When Augustin is singing and playing guitar, he always puts on a salsa when he sees me walk through the door. And Jose Enrique Tovar mesmerizes the crowd with his heavenly violin, hugging all the patrons after his last set. The restaurant is also set up to accommodate dance bands. I was fortunate enough to dance to the 70's and 80's rock music of the band Driven on a few Thursdays this past spring. Many patrons drop in for a drink and the live music. The full bar offers an impressive selection of your favorite spirits. Folks often congregate there for the conversation and camaraderie.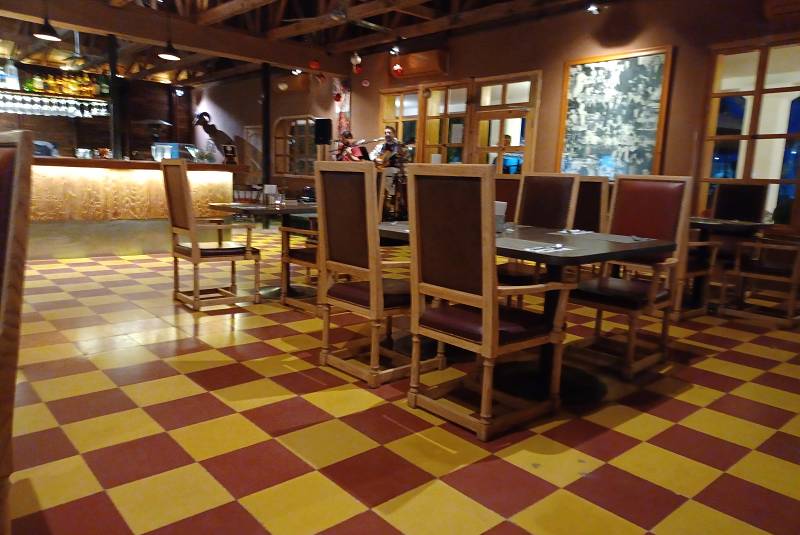 Where?
Alfredo's is located South of downtown San Felipe, four blocks from the malecon. More specifically, you can find it here: Isla de Cedros, Mar de Cortez, 21850 San Felipe, Baja California, 686-577-1333
Alfredo's is open Tuesday through Sunday from 7:30 a.m. to 10 p.m.
Enjoy not only the food but also
In the summer, top off your meal with a dip in the warm, mesmerizing swimming pool where you can relax while gazing up at the stars. Or enjoy a glass of wine or a cold beer on the patio looking out at the Sea of Cortez! Fairy lights, palm trees, and palapas adorn the beautifully landscaped premises for a visual delight. The staff will keep your to-go boxes cold in the refrigerator while you swim.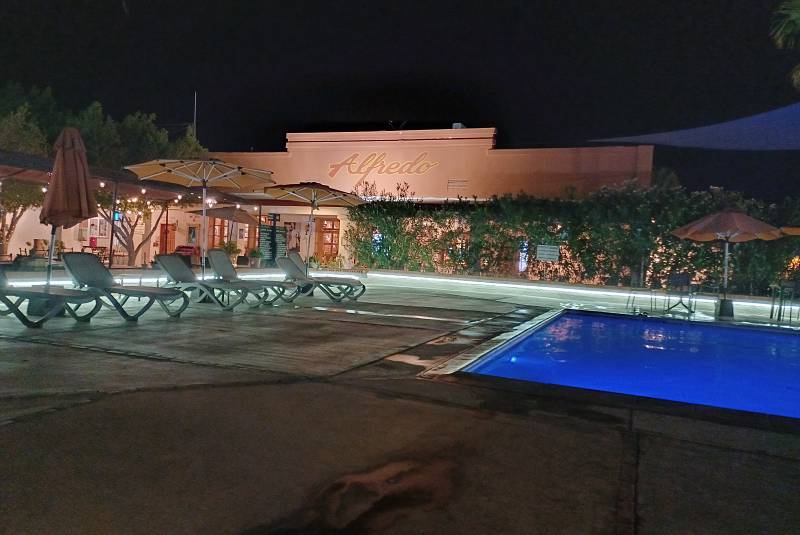 It is this rare combination of sensual experiences that makes Alfredo Restaurante truly special from start to finish. If you are looking for a magical dining experience, a place to entertain friends, a venue for a romantic evening, or just a great Italian meal, Alfredo Restaurante in San Felipe, Baja should be at the top of your list. You will want to return again and again!
Sherri Brody
---
Other Articles that may interest you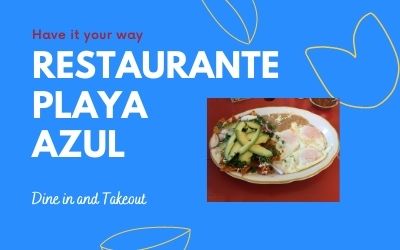 Playa Azul - A Mexican Restaurant Where You Can Have it Your Way. They can make almost any combo you can think of.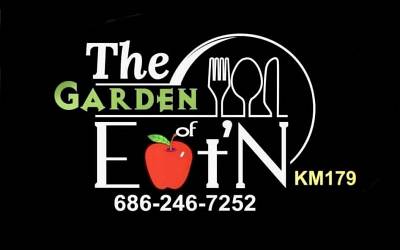 The Garden of Eat'n concept was started in the summer of 2021. Chef Paul and I wanted to open a restaurant but restaurant space was scarce. We...