Matilde Restaurant: San Felipes Best Beachfront Mexican Restaurant
Written by Madi Kennedy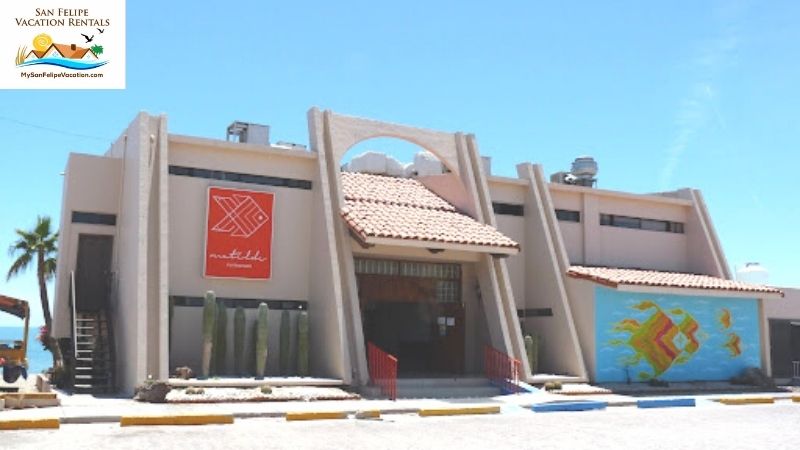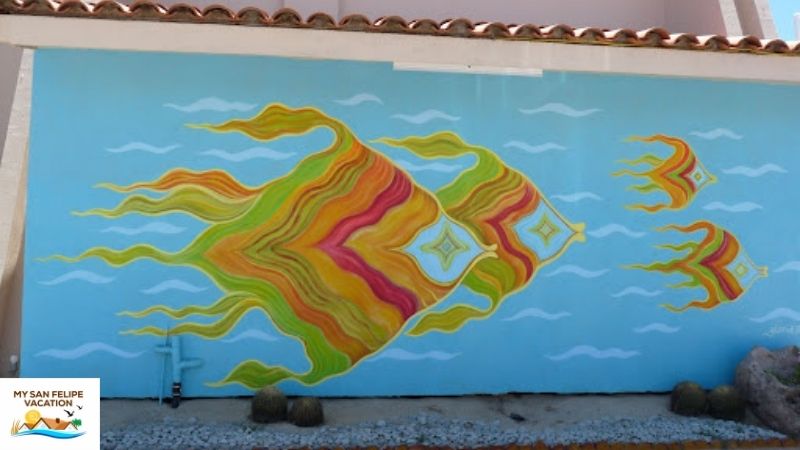 When we think about going to the beach we often think about what beachfront restaurant we might find there, and Matildes Restaurant at Stella in
San Felipe Mexico
, far suprasses the competition in this category. With a full bar with a front row seat ocean view, a Mexican (and American) breakfast and dinner menu, there's not much you will want for after a trip to this favorite of tourists and local residents alike.
Perfect for: Mexican/American Food, Brunch With Friends, Dining Solo, Ocean View
A Restaurant With a View - In Every Room
One of my favorite things about
San Felipe
is the rustic Mexican charm that is around every corner. Frankly, if I wanted to be in modern buildings all the time I would be in the states. That being said, there is something about going out to a restaurant that has an
eclectic
modern chic-meets-beachy decor that just oozes style. Starting with the fantastic tribal fish mural that greets you before you walk into the gorgeous entrance, to seeing a huge mosaic vase worthy of selfie-time, you might be surprised when you come upon the neon "Welcome to Paradise" sign that instantly transports you to an authentic Tiki bar vibe by the stunning beach-front patio. But I gather it will be a welcome surprise!
Guacamole and a Margarita Anyone?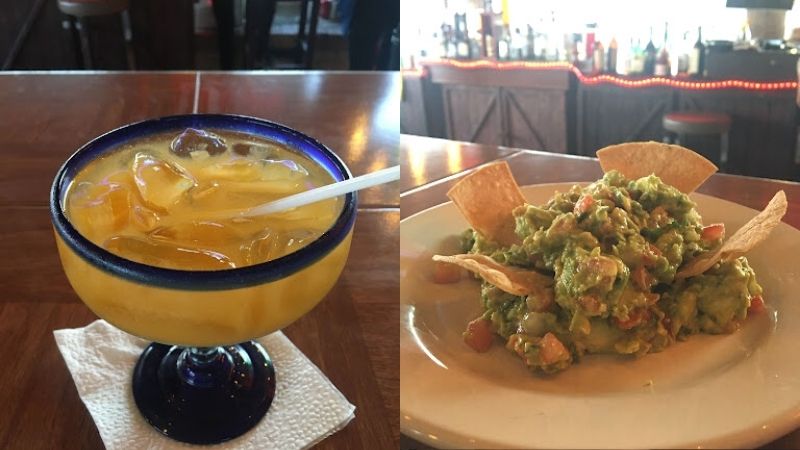 Anyone who has been to a Mexican restaurant knows that while they may be so commonplace you can find them all over the world, not all guacamole and margaritas are created equal. The cornerstone of any Mexican food outing, whether or not they get these right can make or break your opinion of a restaurant. Matildes makes a margarita worthy of fine dining establishments and the guacamole, chunky and loaded with ripe fresh avocado, tomatoes and onions, gets two thumbs up.
Cinnamon French Toast on Brioche Bread
If you follow my articles then you know I love brunch. It's definitely my favorite meal of the day. Matildes has a great brunch menu and the ability to make some of the best staple brunch drinks around the area. Not only does Matildes Chef Lorena Rodriguez know how to make Mexican food well, but she can cook up some tasty international favorites such as cinnamon french toast, a favorite on their international breakfast menu. Just crunchy enough on the outside, soft on the inside, this dish is great whether you are in the mood for splurging or it's your regular brunch favorite.

Eggs Mexican Style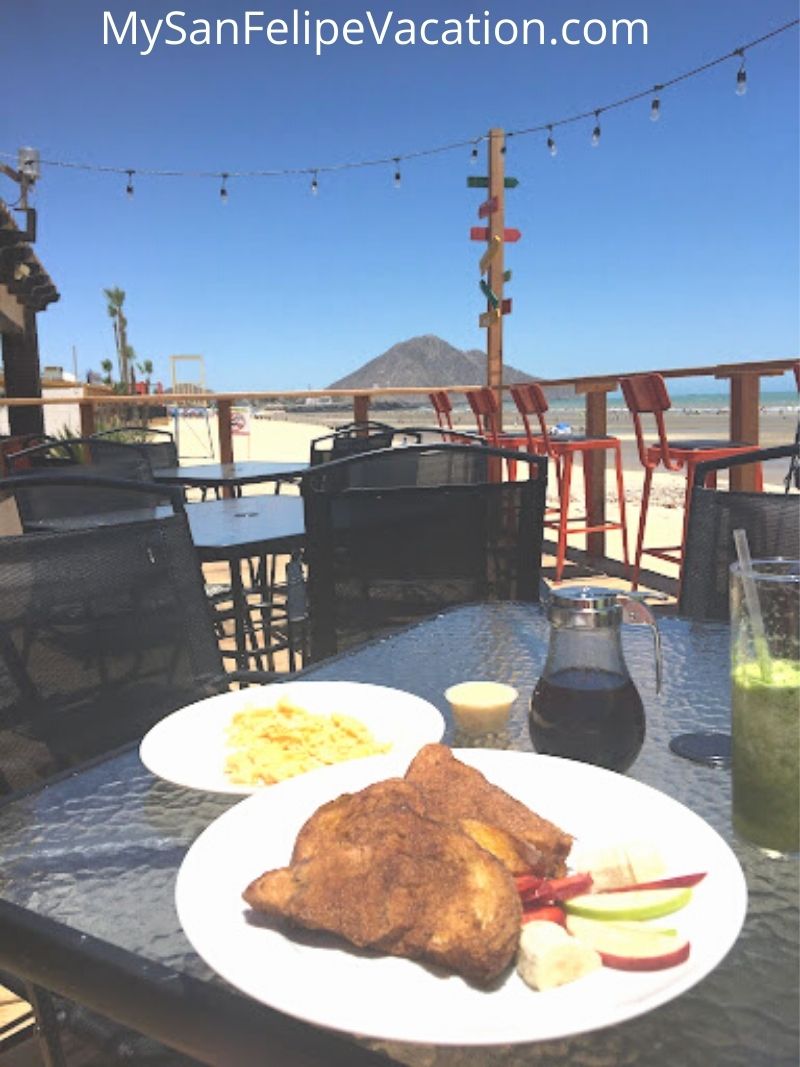 Whether I'm making them at home or eating them out, Huevos a la Mexicana, or eggs Mexican style, is a staple of my breakfast eating pleasure. Add a side of sliced avocado and pass the beans please! Matildes does a good job at this dish. I like to add their delicious homemade salsa to make it a bit juicier since my real favorite approach to the dish is Veracruz style, with the tomato, jalapeno, onion and oil cooked in water before the whisked egg is added. I recommend getting the green juice with your eggs as I often do. Matiles green juice is reliably thick and smoothie-like, loaded with tasty goodness. You may even catch me pairing this dish with a mimosa on a Sunday, which is one of the best I've had in town.
Queso Fundido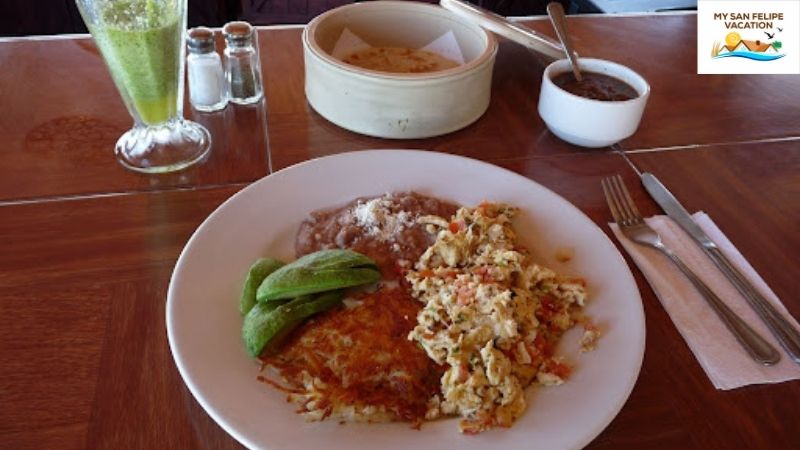 When it comes to queso fundido with mushrooms, Matildes truly hits this out of the park. The butter-to-cheese ratio is excellent and while the mushrooms are canned you hardly notice with the way it's been prepared to perfection. They usually serve this with some of the better fresh tortilla chips around town. And there is no question that they know how to make a delicious salsa to finish this classic appetizer off. The tortillas may not be made in house but you might wonder if they have been. They are always fresh and warm and served alongside the dish without any wait.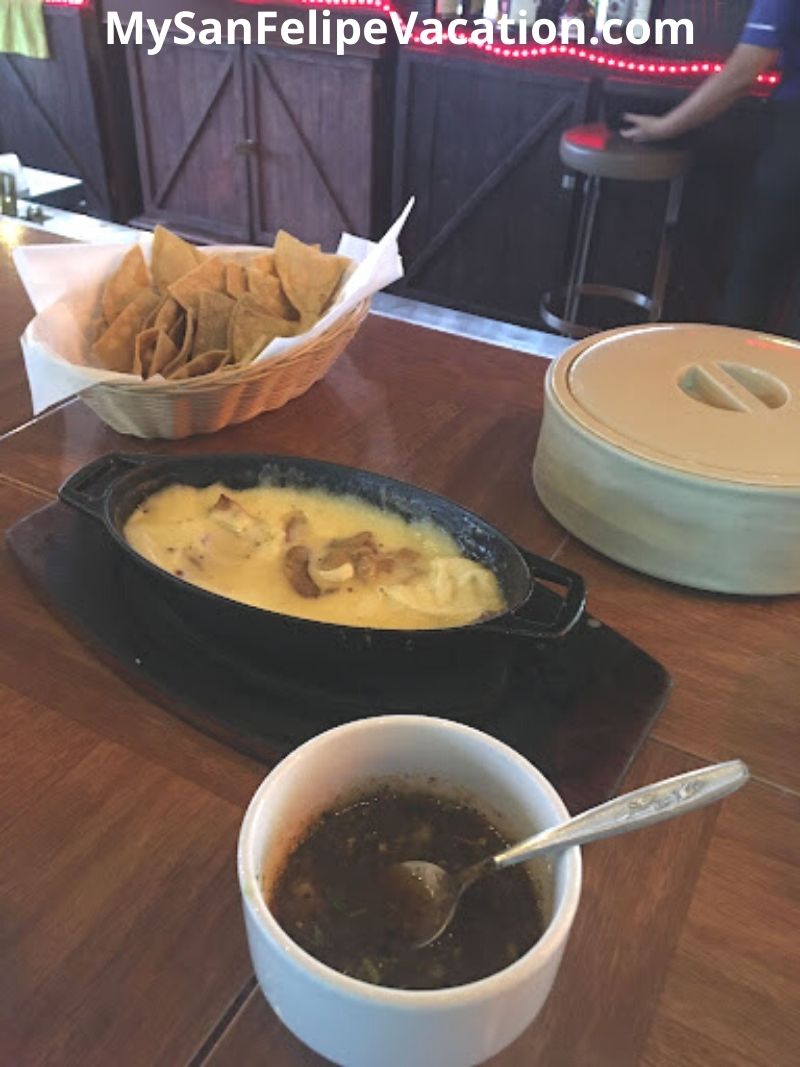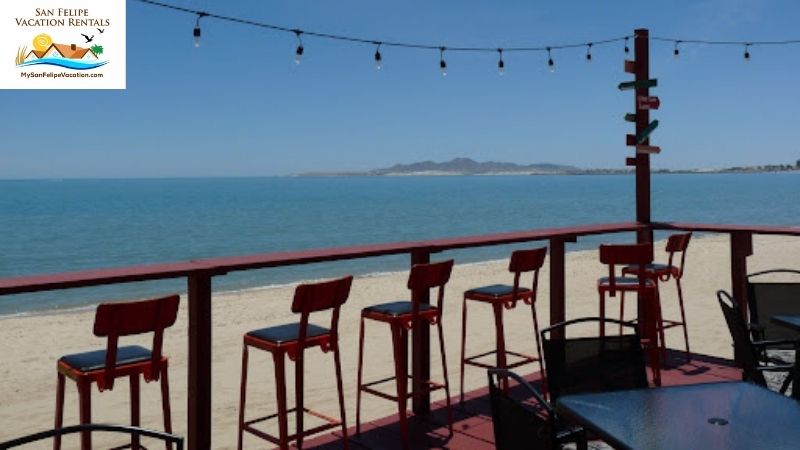 Staff, Pricing & Reservations
The staff are reliably friendly and the service is good overall. You will find staff often chatting up the regulars they know by name and many of them speak English. Prices range from $5-to-$25, following a trend for many restaurants near the beach to carry US prices. I recommend you check the price of any extras before ordering because, as with many restaurants, add ons can significantly increase the price of your meal here. Requesting ¼ of a sliced avocado with your meal will add $3.50 to your bill. They do have a great space for a private party and with a capacity at 40 in the dining room and 40 on the patio, you do not need to make a reservation ahead of time unless you want a table to be prepared upon arrival for you or you have a larger party.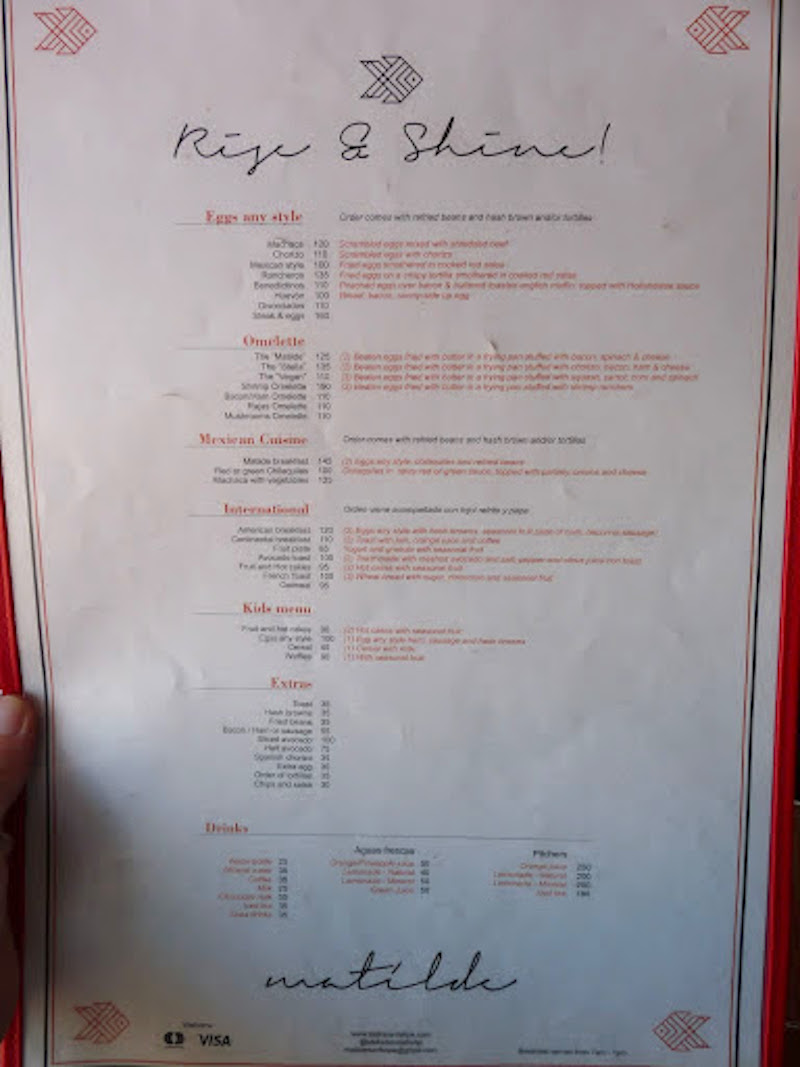 Entertainment, Pets and More
Thursdays Matildes features a violinist for their musical offering and on Saturdays there is a rock/pop or a jazz band, all starting at 9pm. There is a full bar and no happy hour or delivery. Feel welcome to bring your furry friend if you want to sit on the patio. However, if you like air conditioning, which is in the pet-free indoor dining area, or you want the day free to relax and shop without your pet, call our friends at
Baja Bed and Biscuit
to book
The restaurant is open 8am-9pm and the bar from 12p-10p on Wednesday through Monday, closed on Tuesday.
Address and Directions
Address: Avenida Mar de Cortes Sur 753, San Felipe, Baja California, Mexico
Phone: +52 686 576 9617
Directions:
To get there you will head south on 5 all the way through San Felipe and make a right when you hit the Malecon, go several blocks, passing the delicious
La Taza Gourmet Coffee Shop
and Internet Cafe San Felipe on your way, make a left when you see
Stella del Mar Hotel and Matildes
will be set back to the right. If you hit Club de Pesca RV park you have gone too far.
As always, don't forget to stop by and say hello to the
My San Felipe Vacation
staff on your way, or book your next trip with us now online.