Top 10 Reasons to Come Have your Vacations in The Beautiful Beach-Town of San Felipe Baja California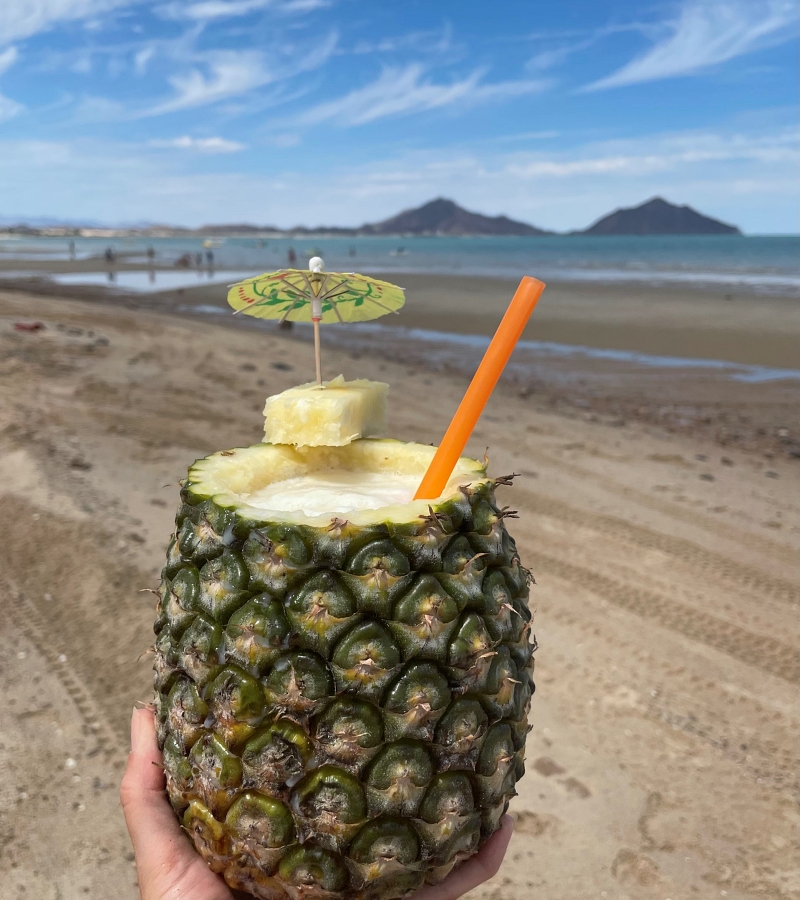 Winter is on deck and if you are anything like me, you're already thinking about the next time you will be at the beach with your toes in the sand and a fruity cocktail in your hand.

As you know, costs for just about everything are going up these days in the United States, however, that doesn't have to mean you have to forgo your escape from the cold this year.

Your money can go twice as far by taking a short road trip a little ways south of the border to the secret small beach town of San Felipe, Baja California, Mexico.

Let's look at the 10 reasons why I love visiting San Felipe and help make your dream beach vacation a reality this winter.
1. More Bang For Your Buck
---
We all know that inflation is a huge topic on everyone's mind right now. With your money getting you less and less these days, it could be a game changer to know you can still make your vacation happen regardless.

Recently while Southern California, I found myself in need of a relaxing beach getaway, but with little money in my bank account. I knew that my money would go twice as far in Mexico and that I could easily hop in the car and drive south of the border. I soon found myself in a small town on the Sea of Cortez with beautiful beaches full of warm water and warm breezes.

I fell in love with the small town, humble locals, and beautiful beaches of San Felipe and only spent peanuts compared to most other vacations I have taken in the past.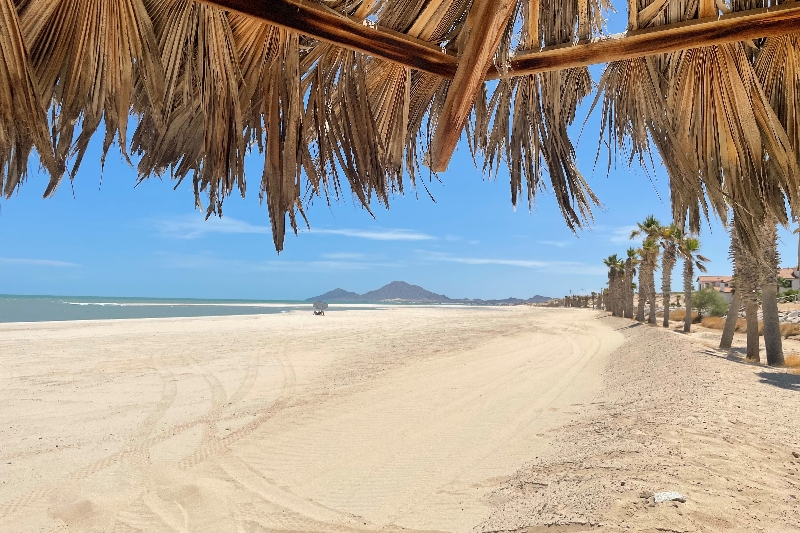 2. Short, Easy Road Trip From SoCal Of Southern Arizona
---
If you live in California or Arizona, like me you probably have already visited both Rosarito and Ensenada in the past. I love having new experiences and seeing new places, so I searched for other beach towns using Google Maps and found this small village on the sea not too far away.

San Felipe is just about 2 hours south of the U.S. border. If you're coming from San Diego, CA you can expect a 4-hour drive and from Yuma, AZ it is 3 hours.

The town does have a small airport, but no commercial flights arrive there. The closest commercial airport is 2 hours north in Mexicali.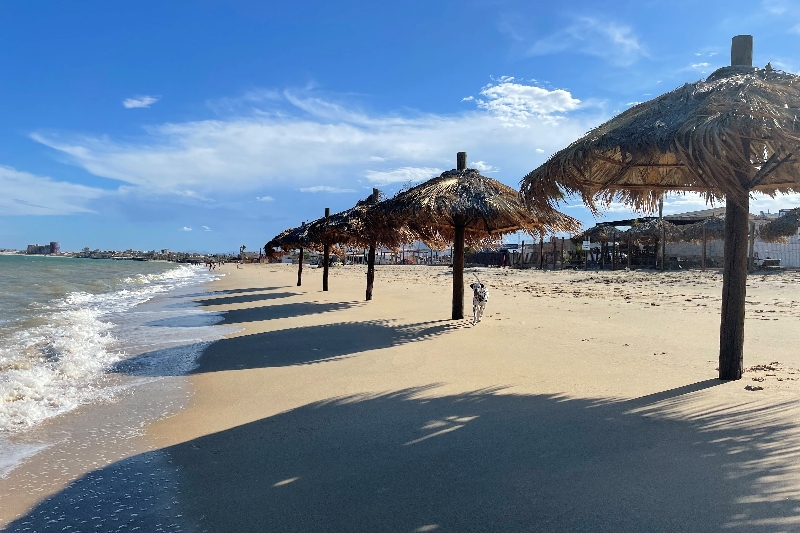 3. Beach Activities
---
From the popular
activities
to do at the beach in San Felipe is to take a
ride on one of the large inflatables
towed by a boat off the coast. You can also rent
kayaks
and paddleboards or rent a shade tent with chairs and spend the day relaxing your problems away.
At low tide, the water recedes more than I have seen at any beach before, revealing small sea creatures, also pretty shells and sand dollars.
4. The Malecon
---
The Malecon at the beach in the center of the town has everything you will need during your trip. It's filled with
restaurants
offering fresh, local cuisine and shops with souvenirs and anything you may need while at the beach. Also, there is a conveniently located business that will exchange your U.S. dollars for pesos.
At night on the weekends, vendors fill the sidewalk with their unique creations and treats, and local bands play their authentic Mexican tunes for all to hear.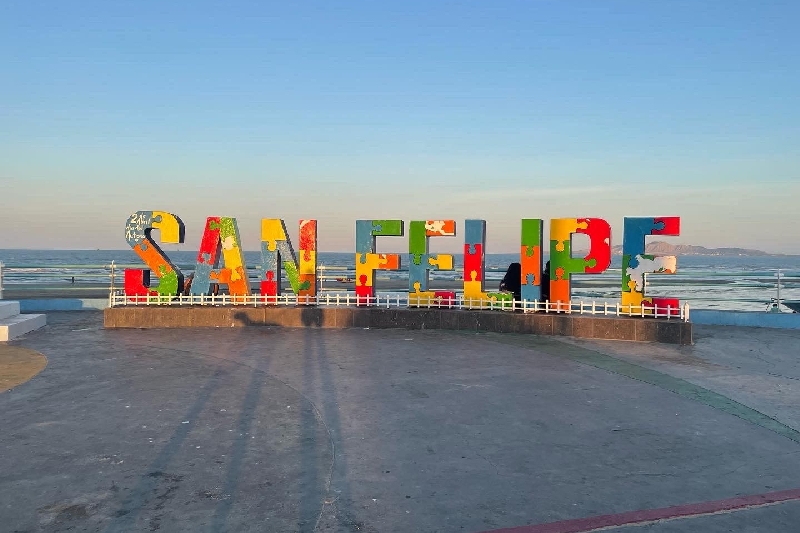 5. Peaceful Beach
---
If you're staying in the central town area but want a more peaceful beach experience away from the crowds, head south of the Marina. You can park your car on the side of the road just south of the Sanddollar Resort and find your quiet spot on the long stretch of beach there.

This is South Beach, and it's only a 10 minute drive from town.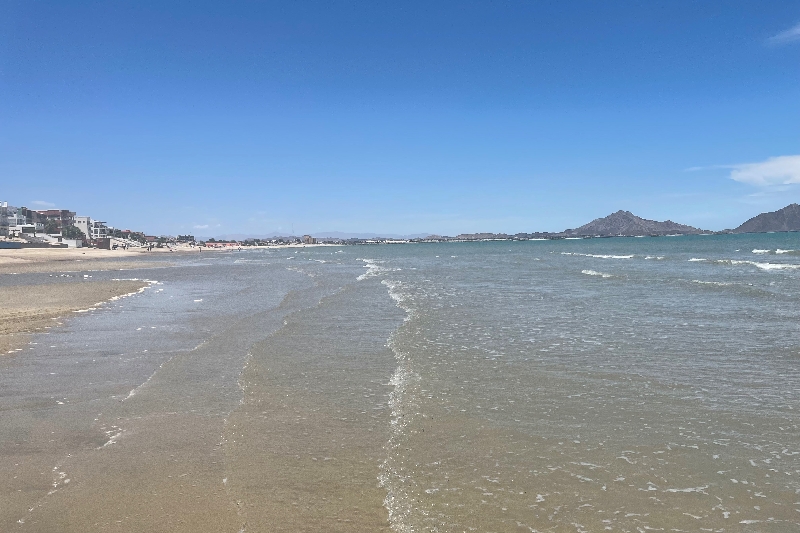 6. Dog Friendly
---
I brought my dog with me and he had the time of his life in San Felipe. The beaches are all incredibly
dog friendly
and they are allowed off-leash no matter the beach. My dog especially loved low-tide because he had so much space to get his zoomies out. He was free to run and swim to his heart's content.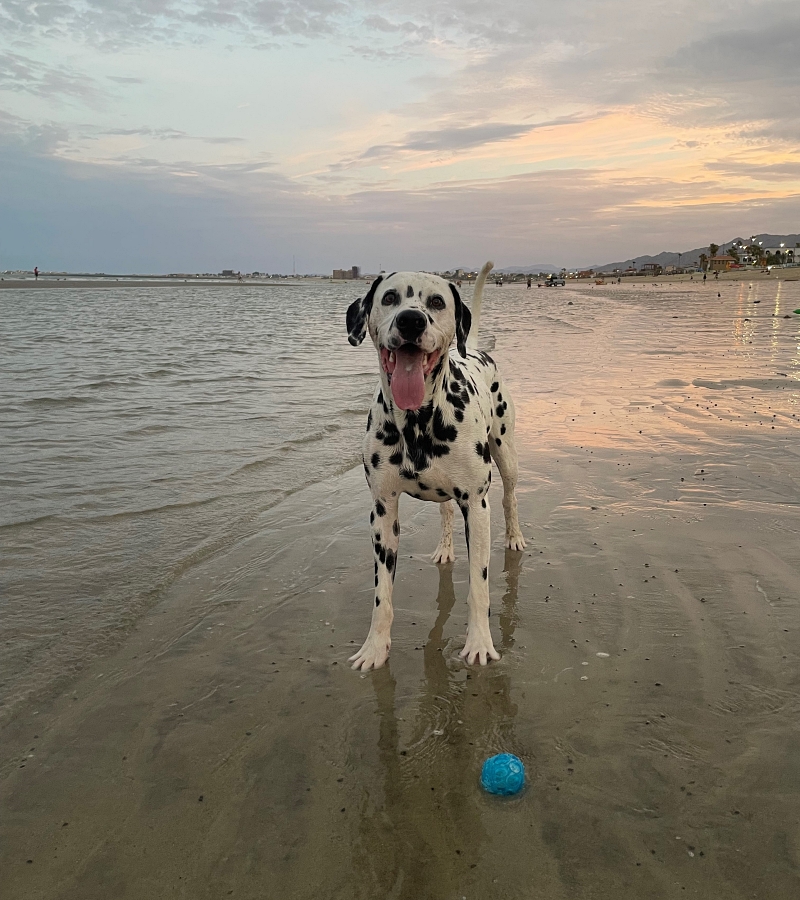 7. Beach Treats Without Leaving Your Towel
---
Is it even a beach vacation until you have a fruity cocktail inside of a pineapple or coconut in your hand? When you're here, the bar comes to you with the most insta-worthy drinks I've ever seen.

In San Felipe, many locals rely on tourism as their source of income. There was never a time when I did not see someone driving their make-shift bar on the sand offering beachgoers fresh cut fruit, fruity drinks and water.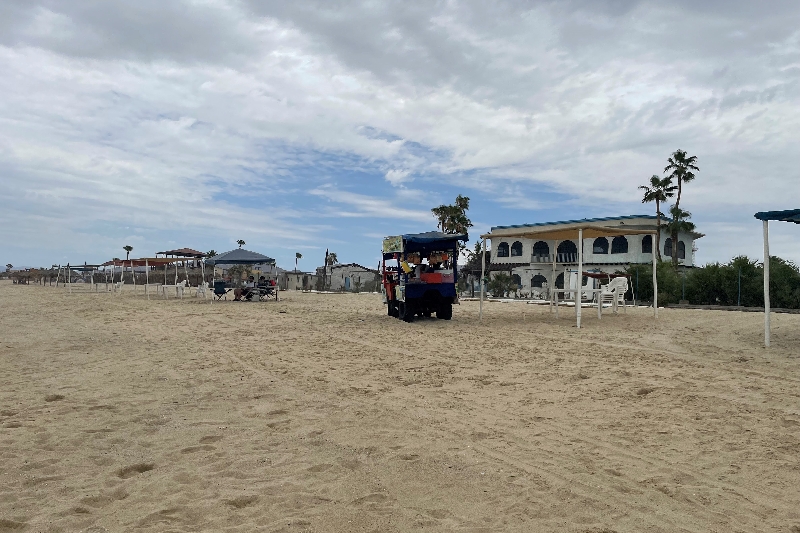 8. Culture Of Community In A Small, Safe, Touristy Town
---
While on my vacation my car had a flat tire. Almost immediately, a local stopped to help me on the side of the road, and refused my money when offered. Everywhere I went, the locals were more than willing to offer directions or recommendations and almost everyone spoke English as well.

San Felipe is safer than Rosarito and Ensenada and tourists visit the area regularly. The population is less than 20K people and there is not even one traffic light in the town.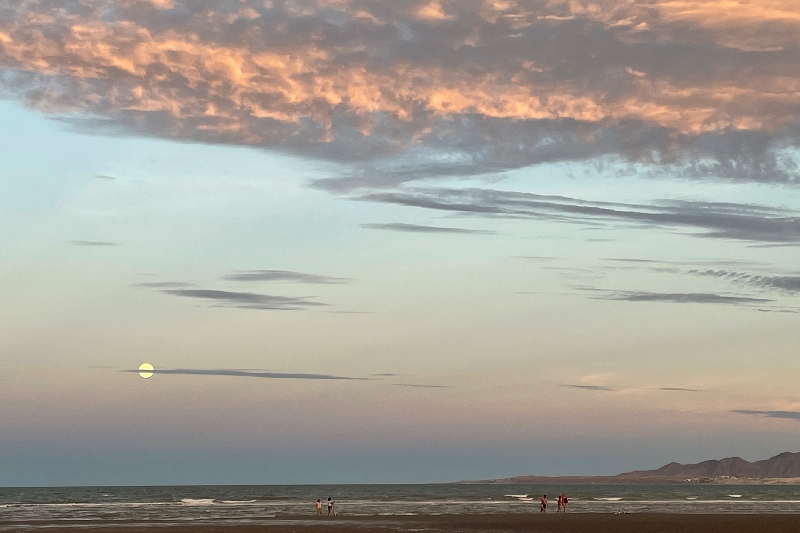 9. Shrimp Festival In November
---
Fresh seafood is available year-round here, and you may want to head there sooner than later if you want to catch the Annual San Felipe Shrimp Festival happening on the Malecon in the first weekend of November. There will be award winning seafood dishes, live music, dance performances and local crafts for sale.
Other popular events in San Felipe include the Ceviche Festival celebrated in August, and Score San Felipe 250, a race with entries from all over the world that happens in May.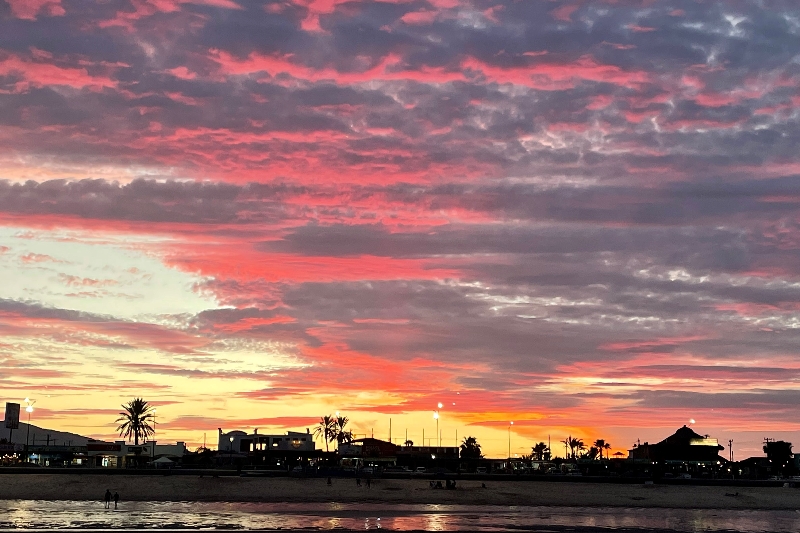 10. Many Adventures Await
---
If you're looking for a little bit more adventure on your trip, here are some other ideas for you to look into: off roading rentals from many locations, sports fishing, Konsag island, Desert Eco Tours, Las Caras de Mexico (an 18 hole golf course on the coast), nature walks and
hiking trails
in the surrounding mountains, hot springs nearby in
Puertecitos, and Valley of the Giants
natural area.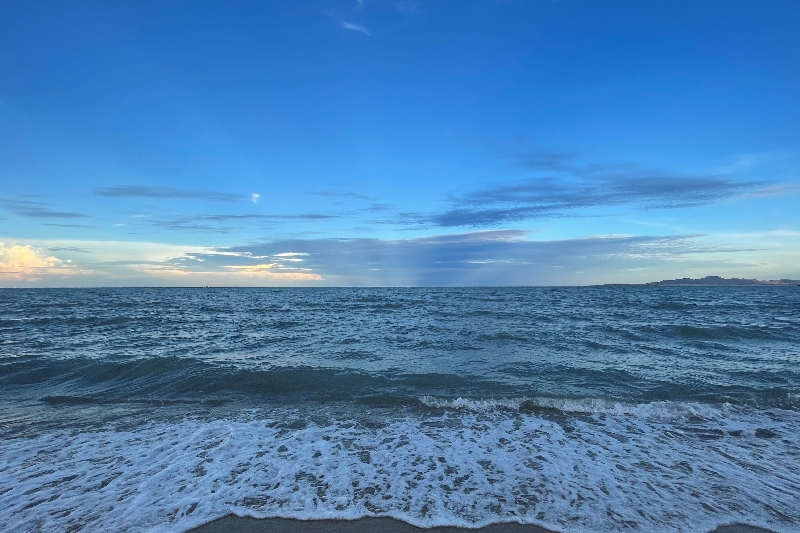 The cold is coming, so grab a friends hand, hop in a car and head just south of the border to the up-and-coming beach town of San Felipe, Mexico where your money will go twice as far and beautiful sunsets and warm breezes await you.
Other articles that may interest you: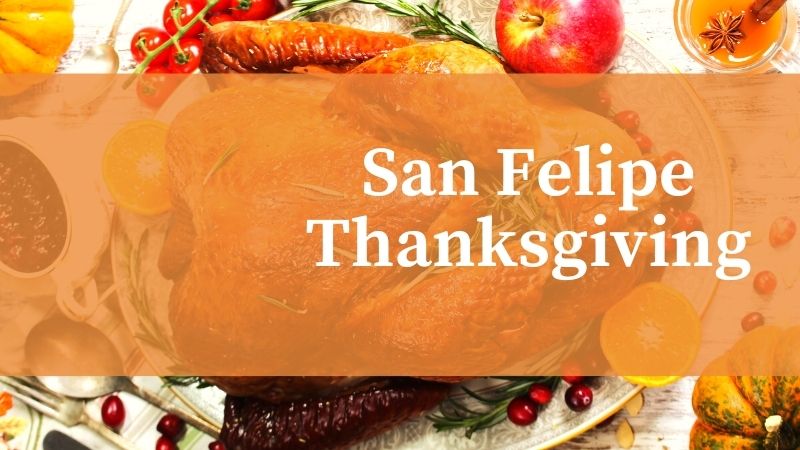 Thanksgiving in San Felipe is be a super fun experience. Because if is not a holiday in Mexico, you have many restaurant choices for dine in or ordering meals to your vacation rental. And San Felipe relaxed atmosphere is the perfect place to catch up with friends and family.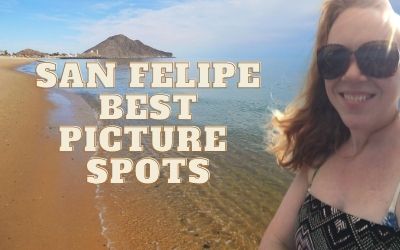 Pictures are worth a thousand words. Let me show you where to take the best photos in San felipe