10 Reasons To Skip Ensenada and Rosarito And Head To San Felipe
If you have been thinking about an exciting Mexican vacation, a trip to Baja California Norte is a quick and rewarding option, especially if you live in South Western part of the U.S. Many tourists, especially from the U.S, are more familiar with a trip to
Ensenda
or
Rosarito
because they are popular tourist destinations. This is fine if you want to experience Mexico like a tourist and you feel seeing another Walmart store adds to the vacation experience. But for those who want to really enjoy a relaxing get-away, food, music, and the atmosphere of Mexico, there's only one place to visit: San Felipe.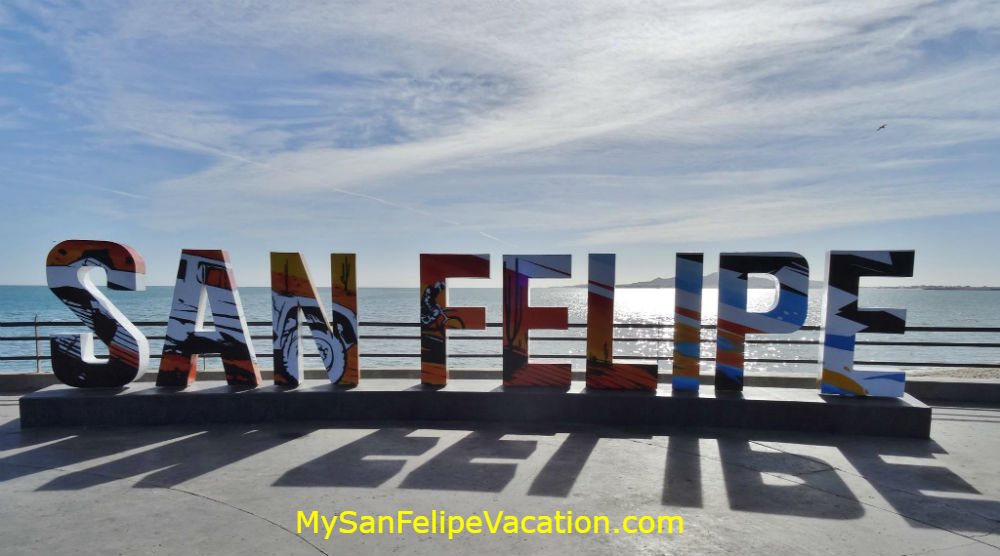 Big Adventure, Small Town Feel
San Felipe is a small city on the eastern coast of Baja California. With a population of less than 20,000, this fishing village is quieter and calmer than bigger cities like Rosarito, and visitors don't have to deal with the crowds or noise that comes from trying to relax in a big city. Everything is close by in San Felipe, so you can avoid the hassle of driving long distances and traffic as well. When you vacation in
San Felipe,
quality time with your fellow vacationers is guaranteed!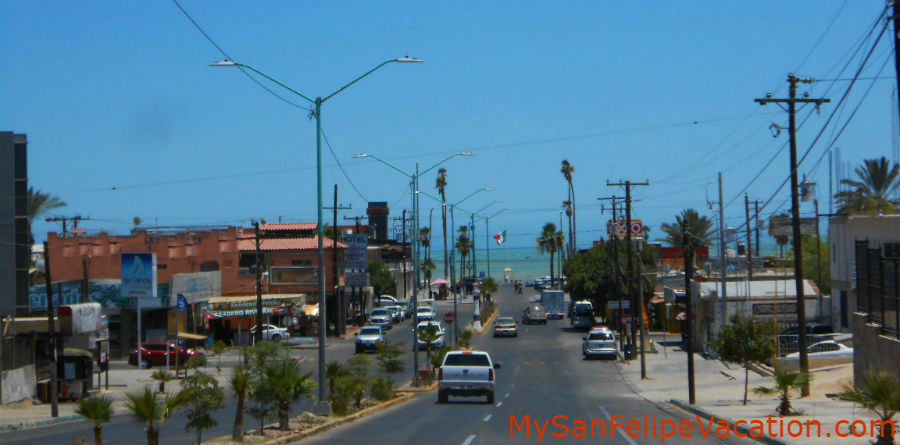 Gorgeous San Felipe Beaches
Because it doesn't see thousands of tourists a year, the beaches remain clear and clean, and provide tourists with a peaceful place to swim, fish, and soak up the sun. The
beaches
here are also much flatter and easier to navigate than the rocky beaches in Ensenada. The location on the Sea of Cortez also means the water is warmer in
San Felipe
, so you can enjoy the beach year round. The daily tides are a sight to behold. The water receds into the sea for hundreds of yards revealing interesting marine life. This is also a good time to go clamming. Before long, the water is back. People from all over the world come to San Felipe for the beautiful beaches and to participate in a number of water sports, such as kite surfing.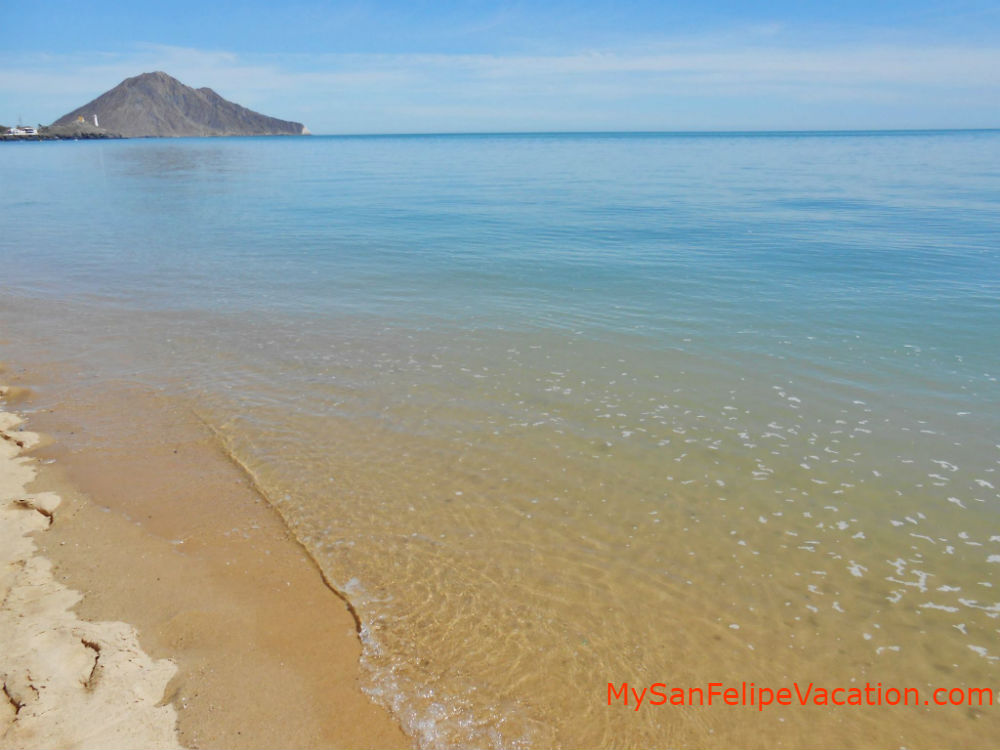 Ride Banana and Sombrero Inflatables
Compared to Ensenada and Rosarito, which are located along the Pacific Ocean; San Felipe's location on the Sea of Cortez boasts calm waters which is perfect for enjoying water sports. Very popular are the inflatable sombrero and
inflatable bananas
. Both of these are hauled by a panga boat across the sea with adventure seekers (you) hanging on and trying not to fall off. Life vests are provided so it is very safe. Prices are negotiable depending on the number of guests and duration of the ride.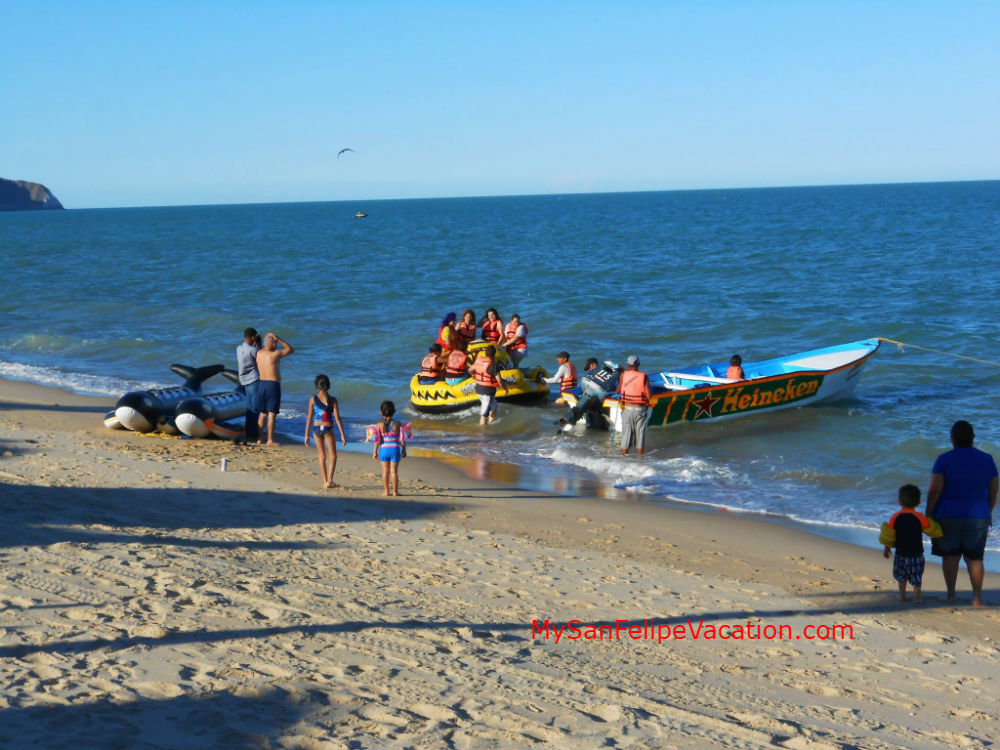 Proximity to Puertecitos
If you are extra sensitive to cold water, you can head about 75 km south and experience Puertecitos, a little town located near the San Andres fault. The pools here are located near the sea water, and the hot water mixes with the water from the Sea of Cortez and the result is warmer, more comfortable water temps for swimming, playing and exploring. The road to
Puertecitos
is well paved, making traveling to and from a breeze. Head a little further South and you will find scuba diving spots. The water is so clear and you can see a variety of colorful plant life and marine animals.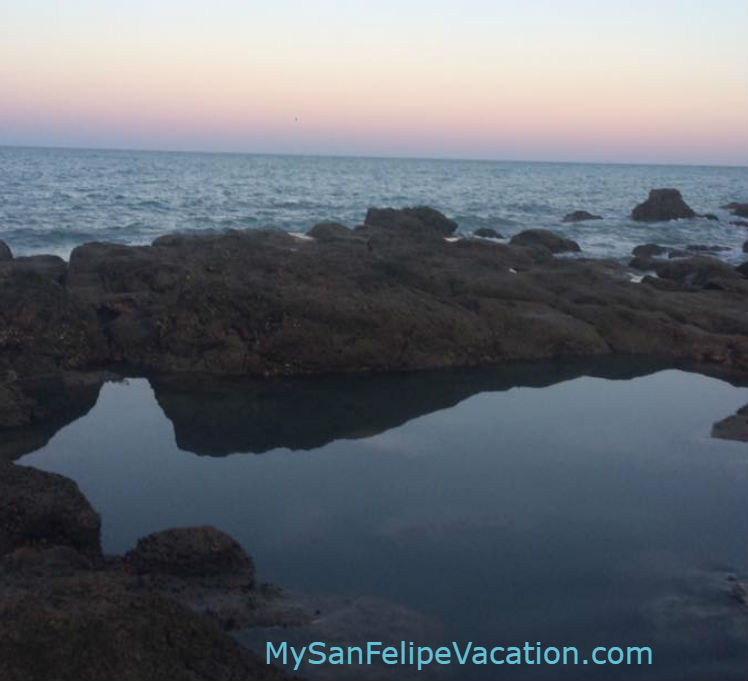 Close By And Convenient
Getting to San Felipe by car is also much more convenient than getting to some of the bigger cities on the western coast. If you are driving from California and Arizona, San Felipe is only 220 km from the Calexico border and can be done in about 2.5 hours, even during peak seasons when there is regular traffic. The
road conditions
are excellent thanks to lots of upgrades done on San Felipe – Mexicali Highway 5 over recent years. For a long time, this highway used to be single lane in both directions. Now you have two lanes in both directions for the most part.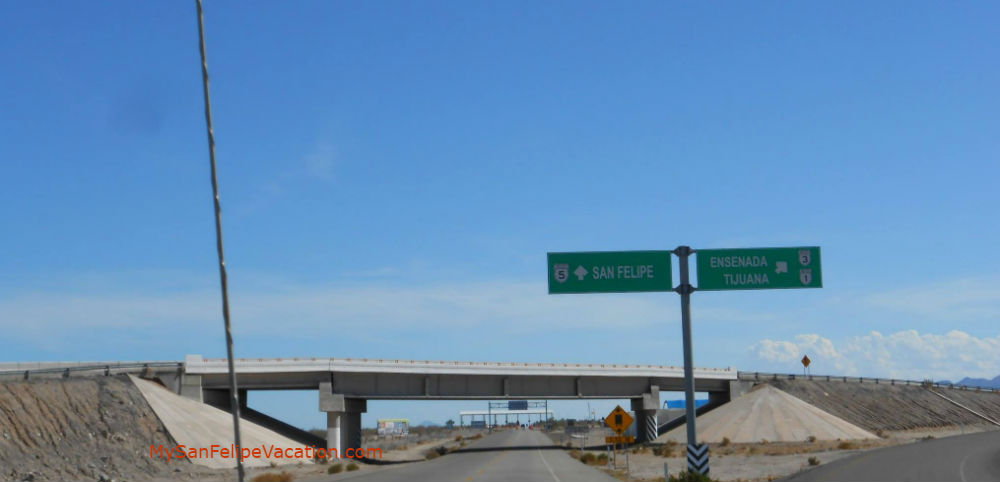 A Very USA-Friendly City
San Felipe is a very US-citizen-friendly city and offers year-round activities for visitors from the states. Visitors from the USA can be sure that locals in San Felipe are more than willing to help with directions, recommendations for restaurants and shopping, travel accommodations and more. The people of San Felipe are extremely friendly and welcoming, and make all visitors feel like family. It is hard to establish a genuine and honest relationship like this is bigger cities where everyone is always on the go. A quick stop to the local tourist office (located near the center of town near the single and non functioning traffic light) will help you decide which activities you want to do, how to get there, and how much they cost. The friendly staff in the office is more than happy to help you plan your stay to ensure you get the most out of your visit.
The San Felipe Baja 250
While some people argue that the draw to Ensenda during spring break is the highly anticipated Baja 500, San Felipe has it's own smaller version that really gives visitors a chance to get up close and personal with the race cars. The smaller track allows you to move quickly from one end to the other for optimal viewing. The day before the race, experience the Contingency, where all of the cars are up on display on stage so you can take pictures and get a up close look at the trophy trucks and meet the racers. It's a fun carnival atmosphere with music, food and entertainment.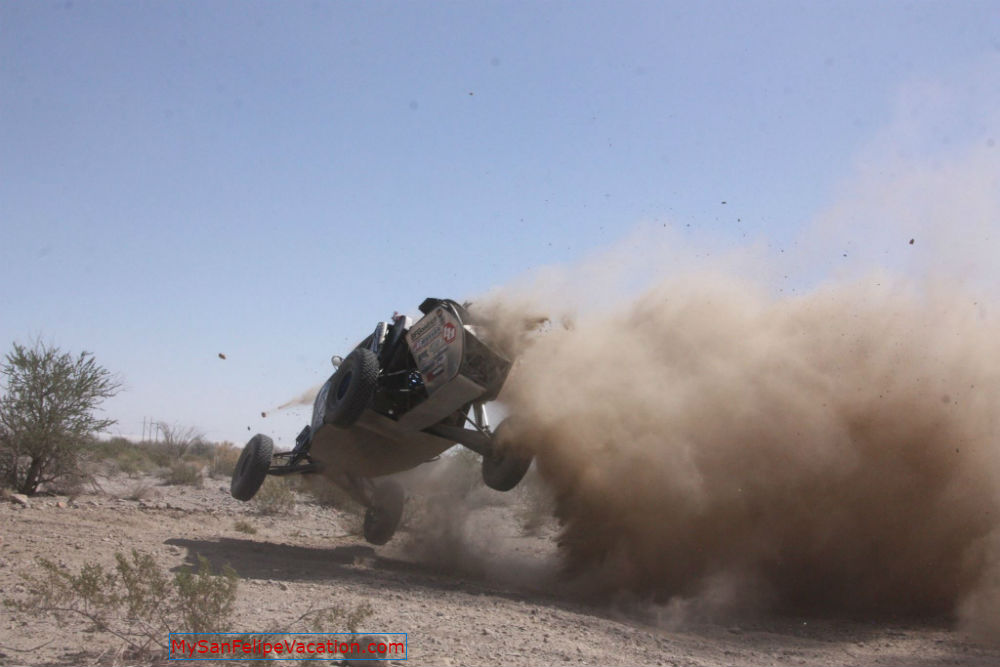 Exciting Events All Year Long
November is a popular time in San Felipe thanks to the annual shrimp festival. This is usually heald first weekend in November. Visitors plan their trip for this time each year to experience a full weekend of mouth-watering shrimp dishes, dance to live music on the Malecon and enjoy plenty of shopping opportunities. There is a Ceviche Festival in September along the Malecon, and various concerts, cook-offs, festivals and street parties all throughout the year. Check the calendar before you come to see which exciting San Felipe event you have to look forward to.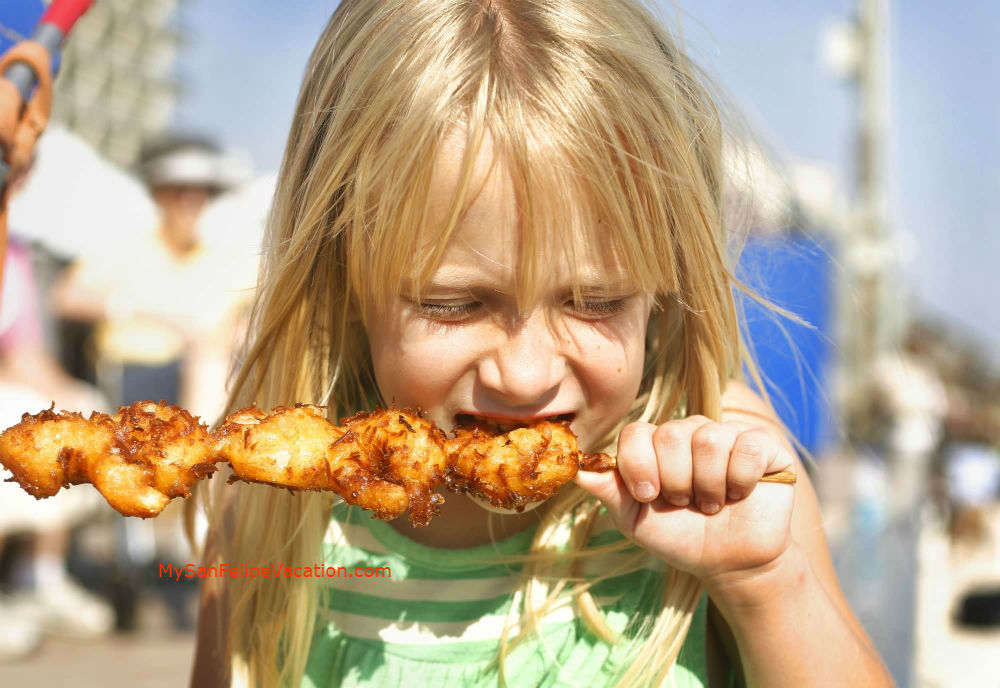 Fantastic Fishing Opportunities
San Felipe may be a small town, but when it comes to fishing, there are big opportunities all year round. Book a chartered fishing trip to Konsag Island and get ready for the fishing adventure of a lifetime. The Sea of Cortez is home to a wide variety of fish, and fishing is plentiful all year long. December through March is the best time for sports fishing, although you're bound to hit the fishing jackpot no matter when you come.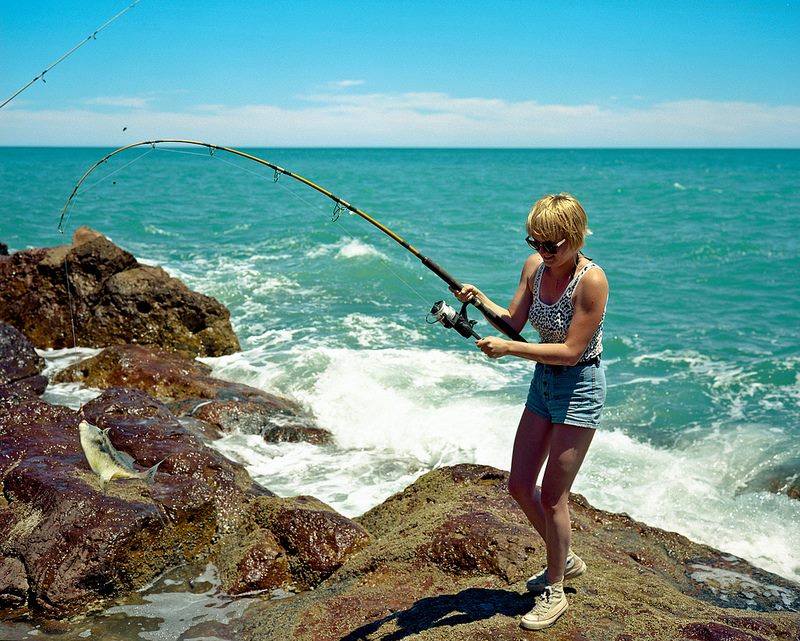 Romantic, Adventurous and Family Friendly
San Felipe is a very versatile city and can accommodate many different types of travelers. It can be a romantic destination for couples, a party destination for friends, or a wholesome and safe place for a family. The city is very family-friendly and offers many activities that the whole family can enjoy, such as ATV riding, sightseeing, fishing, camping, horseback riding and so much more. If giving your family the gift of a true, authentic Mexican vacation is important to you, don't follow the crowd and head to the bigger, more expensive cities like Rosarito or Ensenda. Instead, immerse your family in the culture and experience of a true Mexican village, one where they can learn to appreciate life at a slower pace.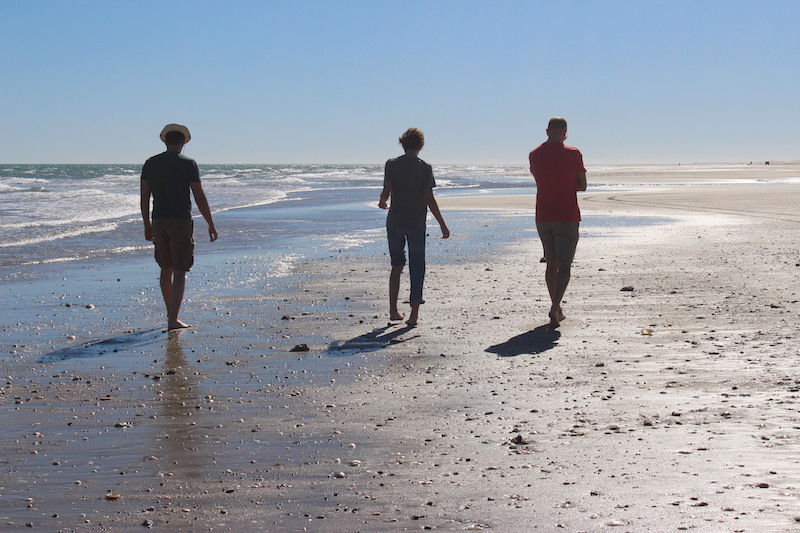 From the incredible food made with local seafood and produce, to the exciting activities and events, San Felipe is a clear choice for a relaxing and intimate vacation. Without the crowds, traffic and noise to distract you, you can focus on the cool Gulf breezes, the warm sun, the tasty tacos and margaritas, and having the vacation that your family has always dreamed of.
OK, so now you're all excited about San Felipe want to start planning your trip down - chose from over 100
vacation rentals
across San Felipe