San Felipe Brewing Company: Award Winning Craft Beers & Friendly Faces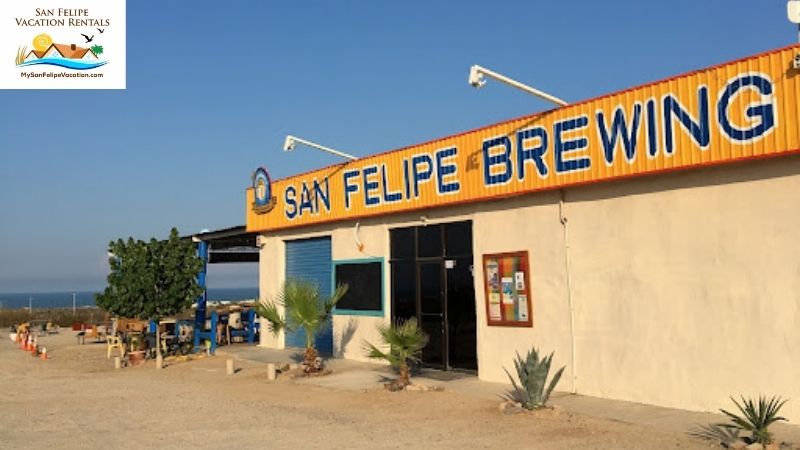 Written by Madi Kennedy
When we think about going to the beach we often think about what beachfront hotspots we can find along the way. Places where you can get a taste of the local fare and culture, and
San Felipe Brewing Company
in
San Felipe Mexico
, is just that. Whether it's craft beer, hard seltzer or some delicious Mexican food that is calling your name, they will have you covered.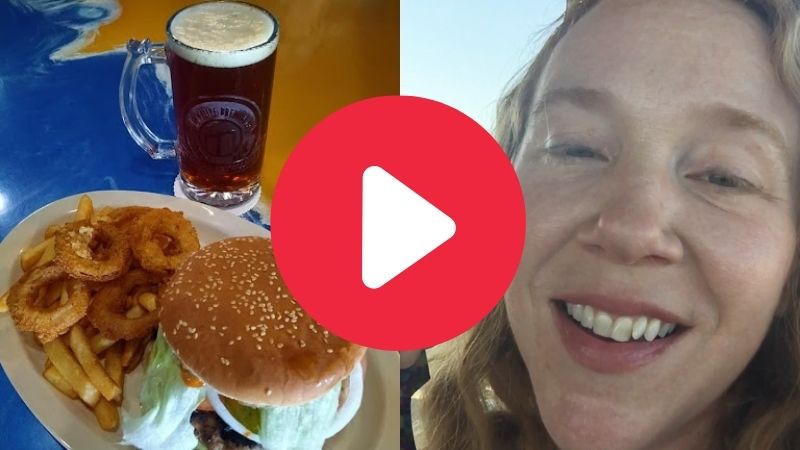 Perfect for: Craft Beer, Fun Cover Bands, Mexican Food Vendors, Parties, Friendly Bartenders, Pub Games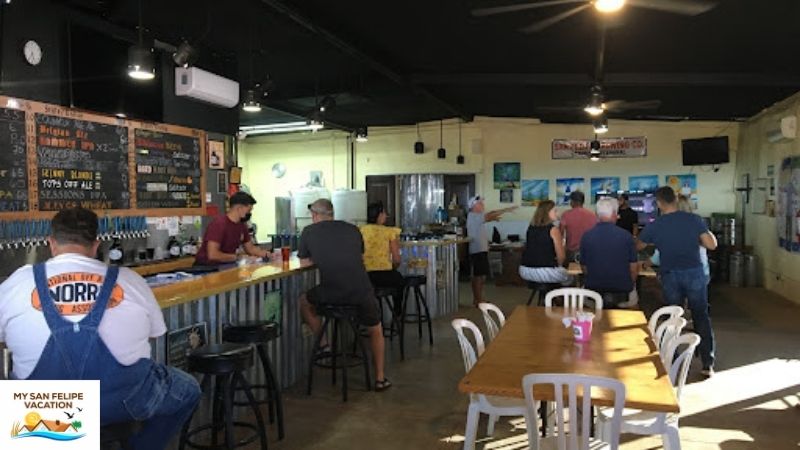 There's only so many bars in this life that you will walk into and feel like you are being welcomed into a family of sorts. I had that experience my first time at San Felipe Brewing Company. Jorge, one of the owners, signed me up for a game of ping pong (apparently called table tennis by some?) as I was drinking a nice gin and tonic at the bar. How could I say no to such a charming and friendly approach? I played a few games and quickly felt at home in the modern yet cozy, high ceilinged space of the brewery.
Craft Beer, Wine, Hard Seltzer & More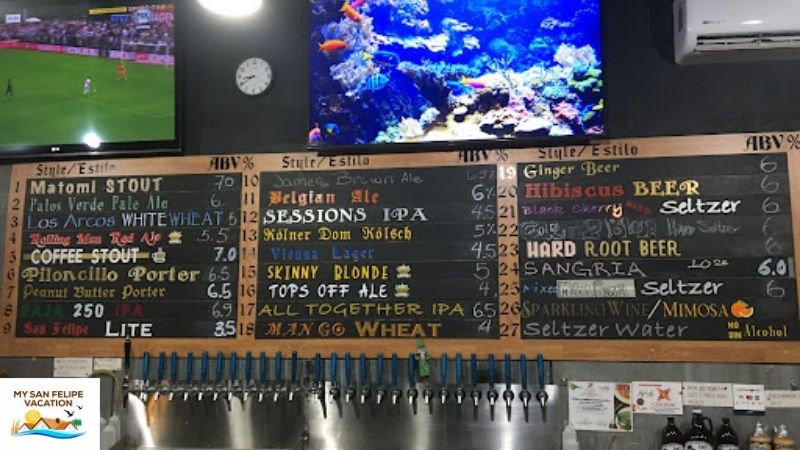 The fine art of crafting beer at this
microbrewery
is something that the head brewers and owners Joe Van Groningen and Scott Wilmarth have clearly taken to a high level, winning awards in contests all over Mexico for their brews. Their Cactus Apple Mead recently placed second at the Mexican Beer Expo. With a wide range of brews all made in house or in Mexico, from ales, IPAs, porters, stouts and lagers, it can be hard for the beer lover to choose what to drink here. A quick look at
San Felipe Brewing reviews
will show you how pleased people are with their selection, and their hibiscus beer is a local favorite. If you are like me and prefer other options they have vodka or gin and tonic, house-made hard seltzers or rootbeer, and a tasty mimosa made with a local sparkling white wine.
Mexican American Food Vendors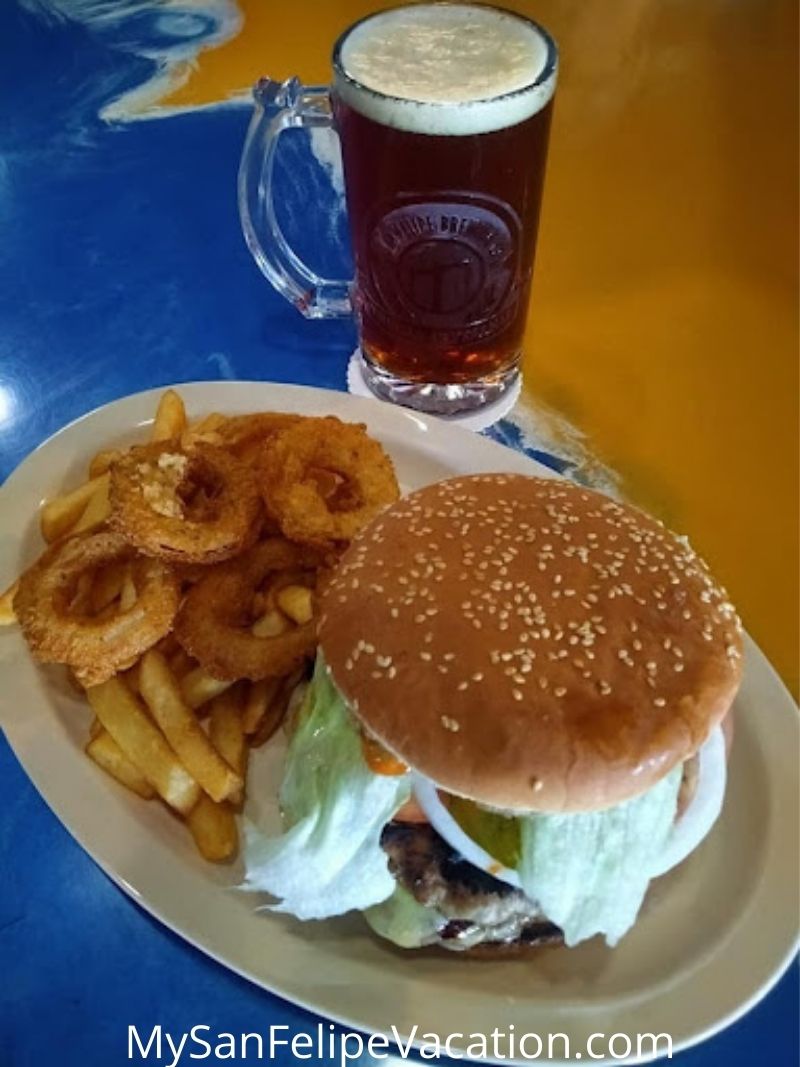 One of the exciting things I like about the Brewing Company is that I never seem to know what food they will have. They like to mix it up, along with having some steady favorites at hand. While they do not have a full kitchen on site they do have a festive taco trailer out back by the patio covered in Christmas lights where you may find empanadas (beef and/or cheese), a variety of tacos, quesadillas and all sorts of deliciousness. As you come into the parking lot of the brewery you will find a food truck/trailer with BBQ, creole foods, fish and chips, chicken wings and more. As I write this it is "Burger and Burrow Day" featuring a BBQ burger, Hawaiian burger (hamburger, ham, pineapple, lettuce, tomato and onion), cheeseburgers, and Big Burrow (a big beef burrito).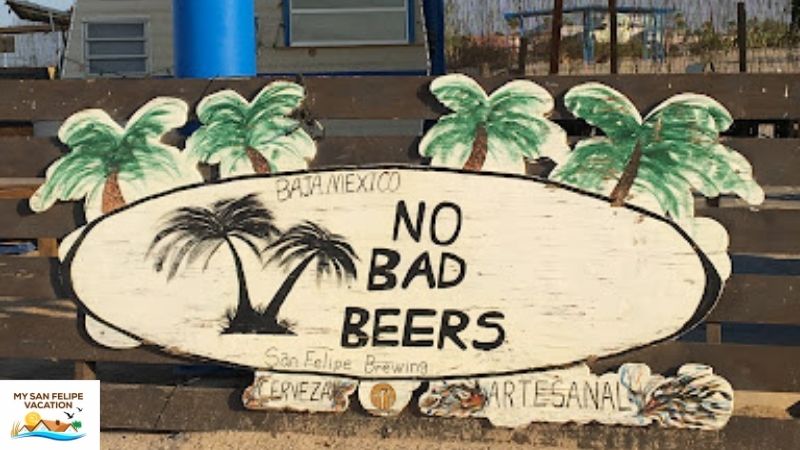 Live Music at San Felipe Brewery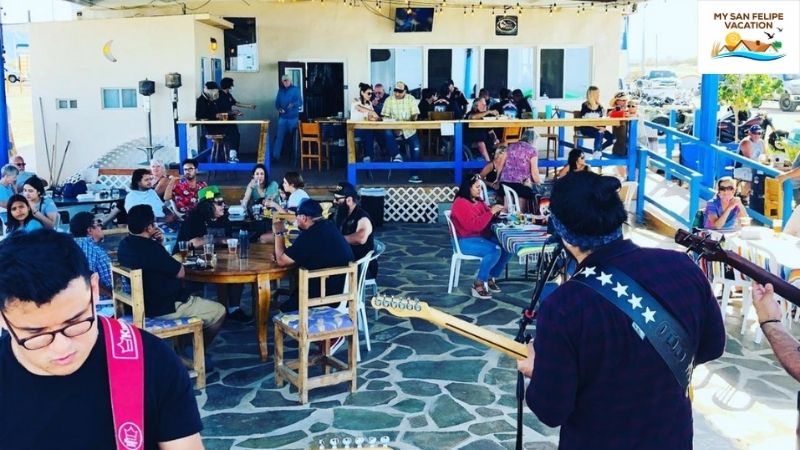 Living nearby San Felipe Brewing Company means that on a clear night you may hear the faint sounds of music coming across the
El Dorado Ranch
from their brightly lit building. It's nothing if not a festive and lively place that draws you in just by being around it. Three to four nights a week during the summer and every night the other three seasons they have live bands that play a variety of songs from your favorite top 100 hits, rock and roll, salsa and other traditional Mexican music. Whether people are up and dancing to the music, or they are just lounging and enjoying the tunes, the brewery just oozes the vibe that it's the place to be in San Felipe.
Pub Games & Other Tidbits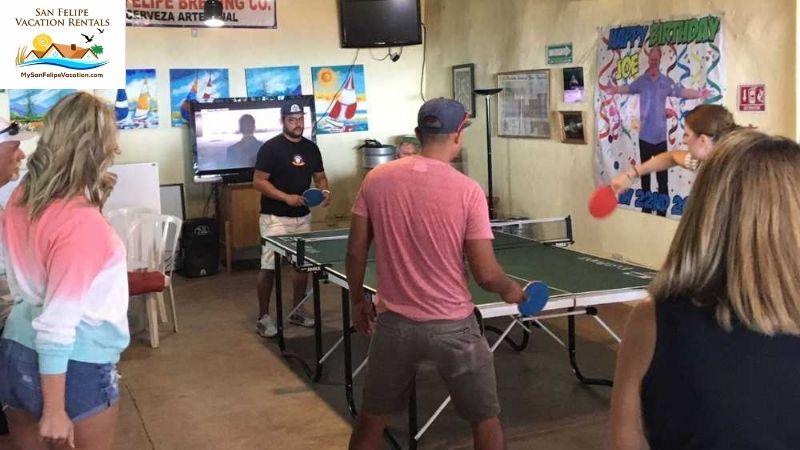 San Felipe Brewing Co. hours of operation are from 12pm-9pm and after, closed on Tuesdays. If cribbage is your game you are in luck as they host games every Thursday night. Wednesday night is game night, which may include a wide variety of games. You will find people playing ping pong whenever the mood strikes. This dog-friendly establishment has a large outdoor patio with a roof, happy hours for beer during special events, and is available for parties. The brewery regularly gives back to the local community by doing things like making dog biscuits for charity and hosting and supporting fundraisers such as the upcoming "Fun-Raiser for San Felipe Dog Rescue," hosted in partnership with San Felipes #1 vacation property management company, My San Felipe Vacation, on October 29, 2021, 2p-6p. The event will feature a live band, silent auction, raffles and more, so if you are in town you should try to make it out!
We hope you will stop by and visit
San Felipe Brewing Company
on your next trip to San Felipe. It is about ¼ mile before My San Felipe Vacation on Highway 5 going south, across the street from the first gas station you come upon in town, the Arco/OXXO. Stop by and say "Hola" to the My San Felipe Vacation staff on your way, or book your next trip now online.