Work and School remotely from San Felipe, Mexico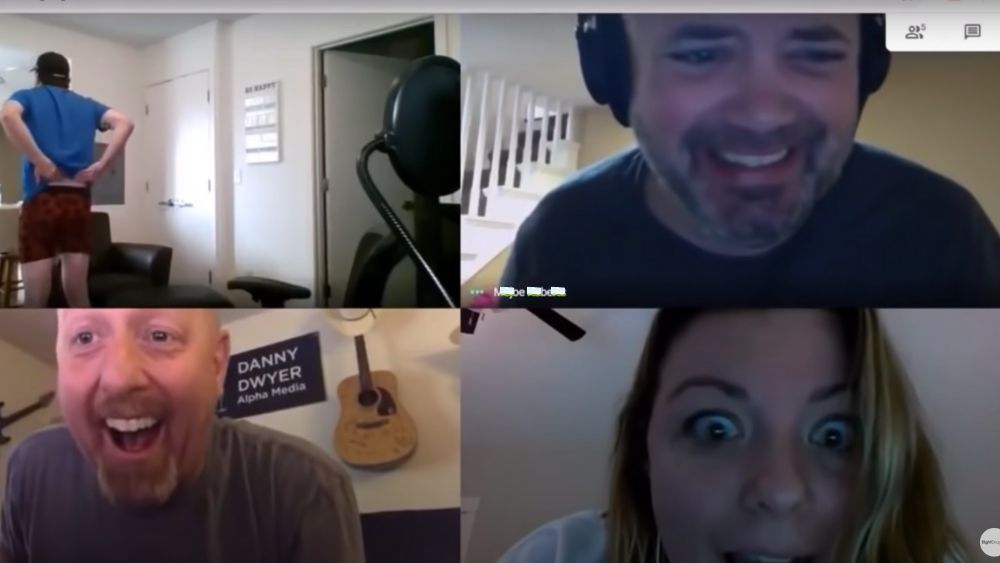 Working Remotely? Why Not Work From San Felipe?
COVID-19 has rocked the entire globe and has dramatically changed the way people live, work, and travel. As we navigate the world during a pandemic, most people are getting a little stir-crazy. More and more busy professionals are working from home, and some children are moving from a traditional school environment to homeschooling or virtual school.
Millions of people have canceled travel plans, postponed trips, and have had to re-think vacation altogether. But now, people are ready to get back out again, even if that means staying close to home. If you've been working remotely for a while and are looking for a change of scenery, San Felipe is a great place to take your work on the road. If you have the freedom and flexibility to work from home, why not work from the beach?
Working From A San Felipe Vacation Rental
San Felipe
for a long time has been known as a fishing village, but it is quickly becoming a popular vacation destination. Its location on the Sea of Cortez offers unbeatable views, desert weather, and a warm and welcoming community. Tourists from all over come here for the ultimate relxation. They bypass traditional hotel accommodations and opt for private vacation rentals that make them feel more at home.
Working from a vacation rental means having all of the comforts of home while still feeling like you're on vacation. Many
vacation homes in San Felipe
offer fast Wi-Fi, laptop-friendly workspaces, and even private offices. Working or doing homeschool from San Felipe by zoom or other collaboration software means always having views of the water, or golf course views or view of the San Matias mountain range. Outdoor patios and rooftop decks create a quiet outdoor space to work and study. Working in a new place can help boost creativity and productivity, and a changing location can do wonders for your mental health.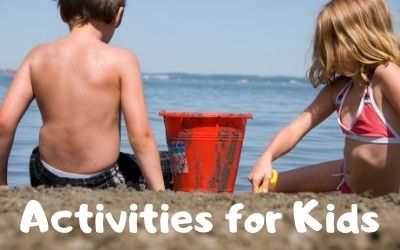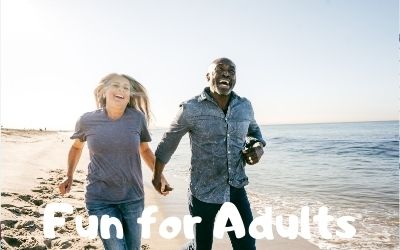 Homeschooling On The Beach
San Felipe is also becoming a popular destination for families who are learning to navigate the educational system outside of the traditional classroom. The beauty of virtual learning and/or homeschooling is that it can be done from almost anywhere. Students who have spent the last few months in front of a computer screen may benefit from a location change as well. Imagine teaching homeschool lessons on a rooftop deck overlooking the mountains, or taking your science lesson down to the beach for some hands-on learning. San Felipe is a community rich in culture and provides learning opportunities around every corner. Families can visit the
national park
, learn about sahuaros plants, and how they survive in the desert.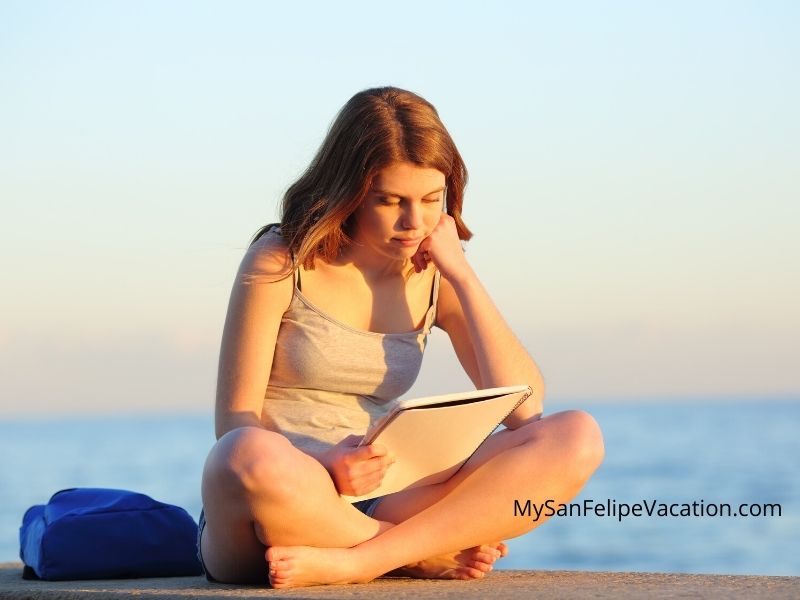 Studies show that the best way to learn a new language is to be immersed in the culture. If your family is learning Spanish, spending a few weeks talking and listening with the locals is one of the best ways to do it.
San Felipe offers a variety of attractions and activities that can help enrich your homeschooling curriculum. Book a desert eco-tour, schedule a fishing excursion or take a walk along the Malecon boardwalk. Spend time down on the beach learning about different ecosystems, or take a family hike through the mountains for a hands-on science lesson.
Balancing Work and A Budget In San Felipe
One of the struggles many families face while working remotely and juggling home school is doing all of it on a budget. Many families are learning to adjust to living on less, and are having to make big decisions about how they spend their money. One of the best things about traveling to San Felipe is that it is an extremely affordable city. If you're lucky enough to live in Nevada, Arizona, or California, San Felipe is just a road trip away. Driving here significantly reduces travel costs, and once you get here the cost of living is extremely low.

Many San Felipe vacation rentals offer discounts for monthly stays, so you can save money by staying longer. While many of the local restaurants are budget-friendly, you can save even more money by swinging by the local grocery store and making dinner and your vacation rental. This helps create a sense of consistency and routine, similar to the one you have at home. Instead of going out to a restaurant for every meal, you can stay home, make your family's favorite foods, save money, all without interrupting your work schedule.
A Perfect Place For Focus AND Fun
When you're ready to put the laptop away and explore the city, San Felipe has many free things to do. You can walk along the beach, explore the
hot springs,
look for shells, listen to live music, or go
fishing
. When you stay in some of San Felipe's popular vacation resort communities like El Dorado Ranch, you have access to many of the resort's amenities for free, including resort-style
pools
and
tennis courts
.
There are also many activities you can do on a budget, including spending an afternoon on the golf course or booking a fishing excursion. Balancing work and play is an important part of staying focused and being productive. When you're working remotely in San Felipe, you have countless ways to explore the city when it's time to take a break.
Conclusion
If you live in Nevada, California, or Arizona and are itching for a change of scenery, San Felipe is a beach destination within driving distance. If you're already working from home, why not work from one of the most beautiful fishing towns in Mexico? If your children are already out of school, give them an educational experience of a lifetime by moving their classroom to the beach.

San Felipe's gorgeous scenery, fully furnished vacation rentals, and low cost of living make it an excellent option for those working remotely. If you're looking for a way to boost productivity, focus, creativity, and efficiency, a location change may be just the thing you need.