Healthy Lifestyle a la San Felipe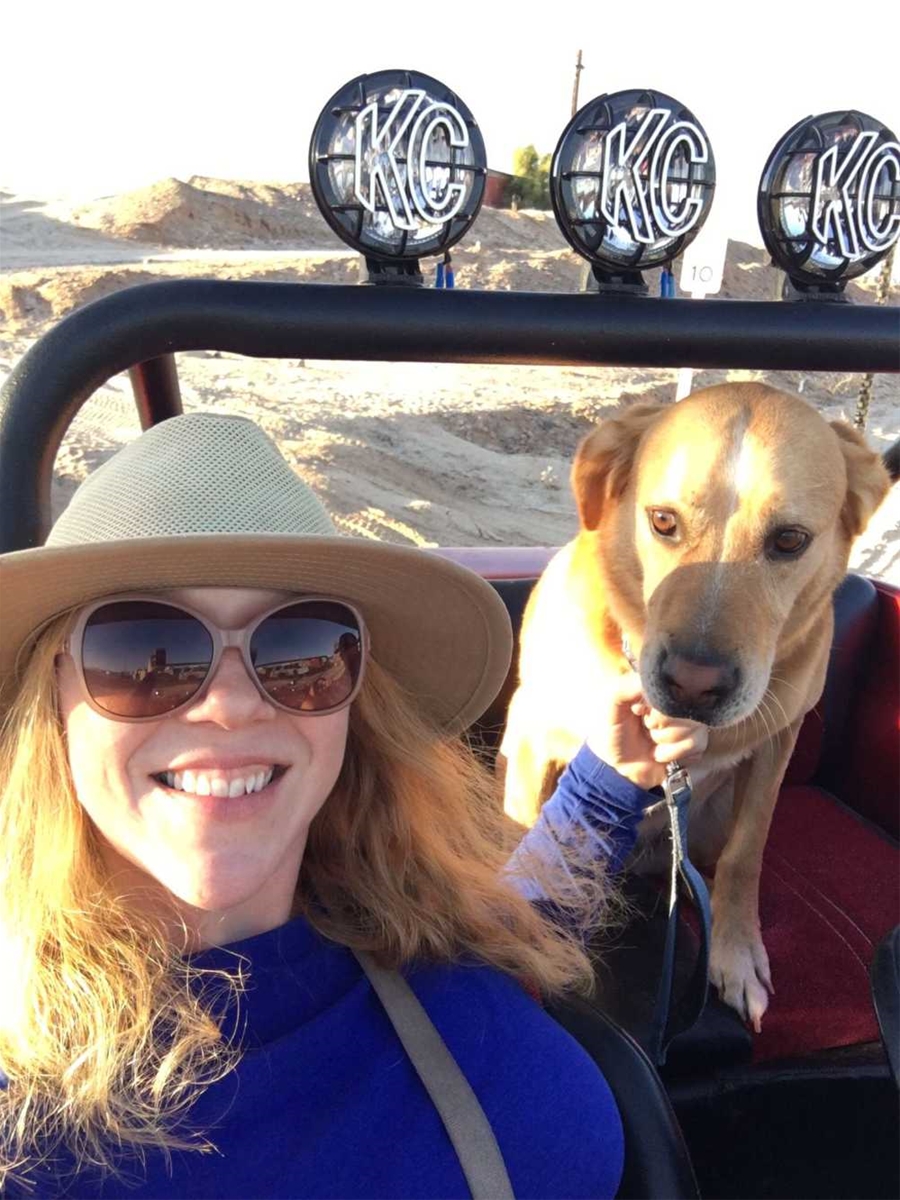 Living in a bustling big city can present many challenges to the good sleeping pattern, diet, physical activity, social support and healthy relationships that are part of the foundation of the healthy lifestyle so many of us are after. On the contrary, life in a small city, such as San Felipe Baja California, Mexico, where just ten minutes from the main drag it's the norm to wake up to a view of the sunrise over the ocean and wind down your day with a sunset framed by mountains, can present a multitude of ways to make a healthy lifestyle just that much more in reach.
#1 Communing with Nature Just Outside Your Door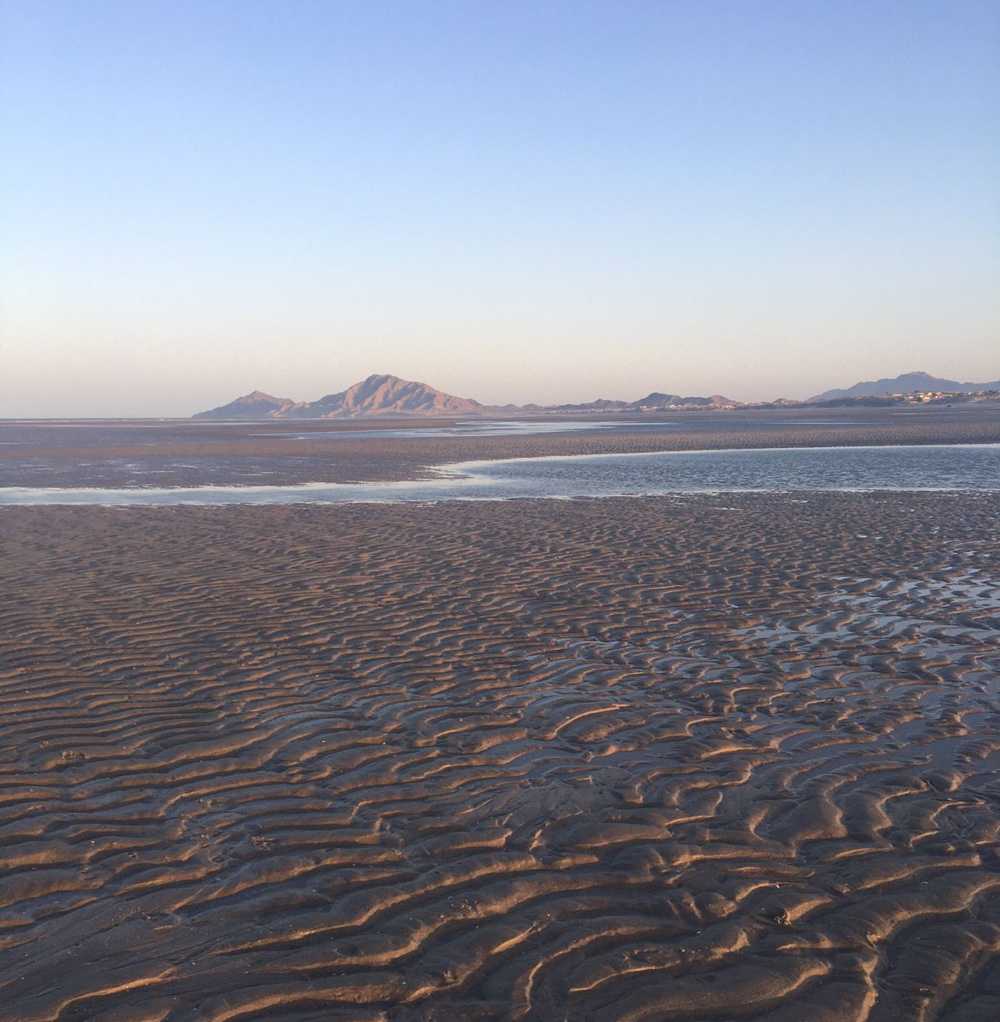 If you are like me and like to get your exercise walking the dog in the morning and afternoon, San Felipe is sure to delight. Whether its a gorgeous roadrunner darting off on the crest of a nearby sand dune, a stunning bottle lizard making its way along the bushes, lush bougainvillea dazzling a nearby wall with its rush of fuchsia, or the incredible sand patterns turning a low tide beach walk into an otherworldly expanse to be explored; one often finds themselves in awe of the nature all around you in this fishing town-turned-city by the Sea of Cortez. It will not take long to find one of the plethora of rooftop patios around San Felipe to find some stillness and get mindful in the nature that surrounds you with 360 degree views of the ocean and mountains. One of the cleanest coastal areas in all of Mexico, it doesn't take long to realize how much easier it is to be motivated to get outdoors and stay active in a safe environment so filled with natural wonder.
#2 Getting Social Support Builds Strong Community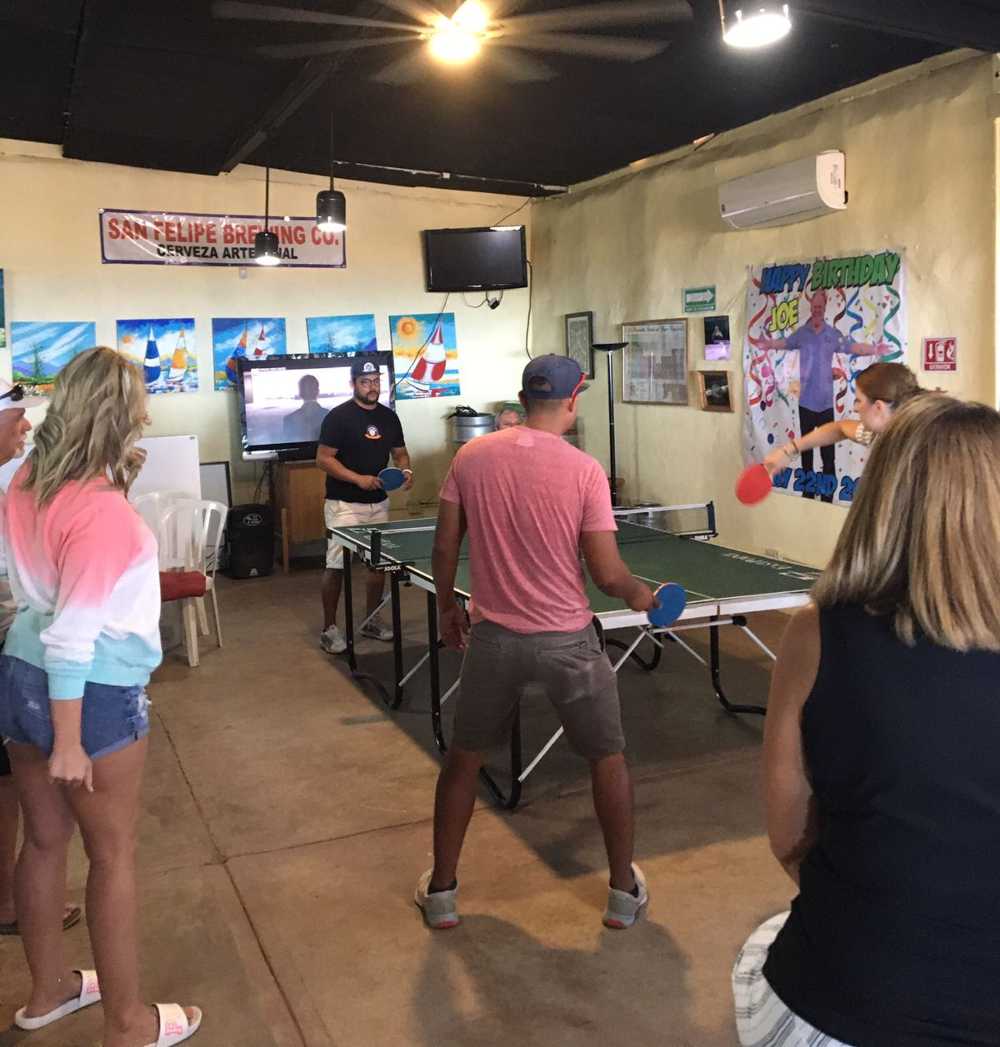 Living in an area where there are people of all ages and many happy retirees living all around you gives you the best of all worlds. Within two days of landing in San Felipe, Mexico I was getting asked out on doggy play dates, offered helpful tips on the best places to shop, and even invited to play in a ping pong tournament at the local
San Felipe Brewery,
a place brimming with fun things that bring the community together like concerts, games, fire twirlers and more. Perhaps it's the backdrop of a warmer climate, charming Mexican culture and plenty of locals with time to enjoy their lives that creates an environment where seeing people enjoying themselves together with others is more the norm than the exception. If you don't speak Spanish have no fear, there are many people who speak English if San Felipe, making it easier to get to know people and make new friends.
#3 Heading to Restaurants with Healthy Options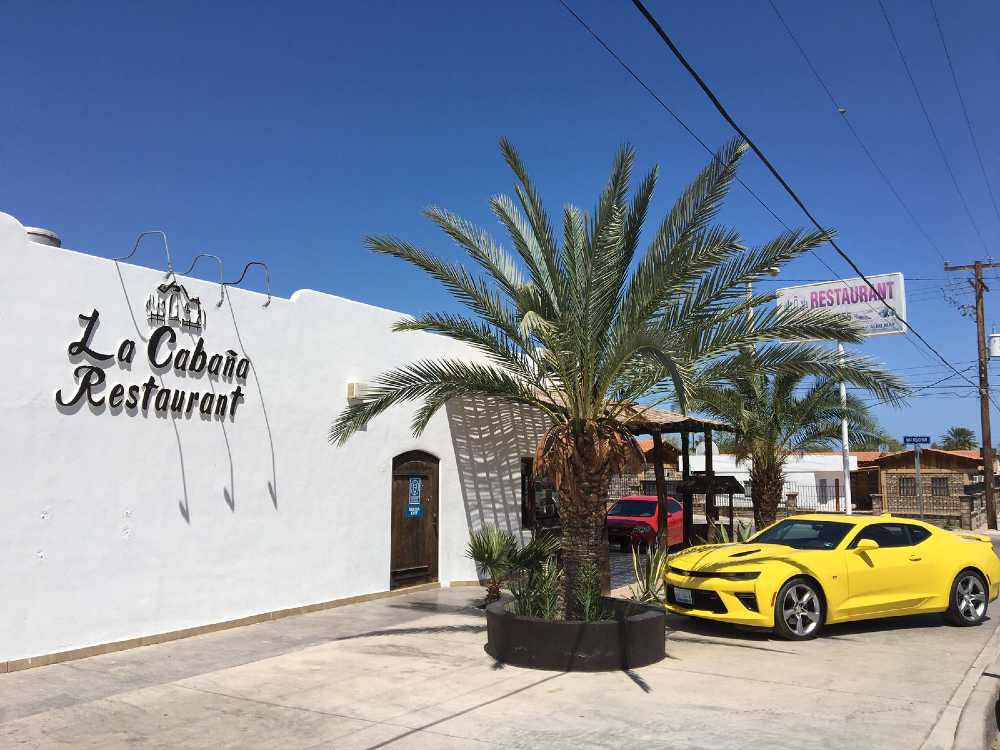 Many have figured out that of the most valuable skills we can learn is finding a 'middle path' when it comes to our diet, in other words, not eliminating food groups or types of cuisine based on the idea it's not "perfect" when it comes to health. A little moderation goes a long way. A great example of a restaurant that knows how to balance traditional and gourmet Mexican options with a variety of healthy dishes is a favorite of locals and expats alike,
La Cabana
. The beauty of this family friendly casual chic restaurant extends far past its cool white washed, palm tree framed exterior; the staff work hard to keep this restaurant a safe environment and are known for being consistently professional and friendly. Between the delectable stuffed pepper dish, "chiles rellenos," a perfect green juice with just a touch of sweetness, and delectable guacamole I enjoyed there, you can trust I will be back to try the whole wheat pancakes and banana smoothie on the breakfast menu! Just a few blocks away
All Natural
serves up great fruit parfaits, smoothies, salads and sandwiches. Juice stands that serve fresh pressed fruit and vegetable juices can be found all over San Felipe Baja, making it easier to grab a healthy snack while you're out running errands, or provide a healthy addition for when you just had to eat that second empanada.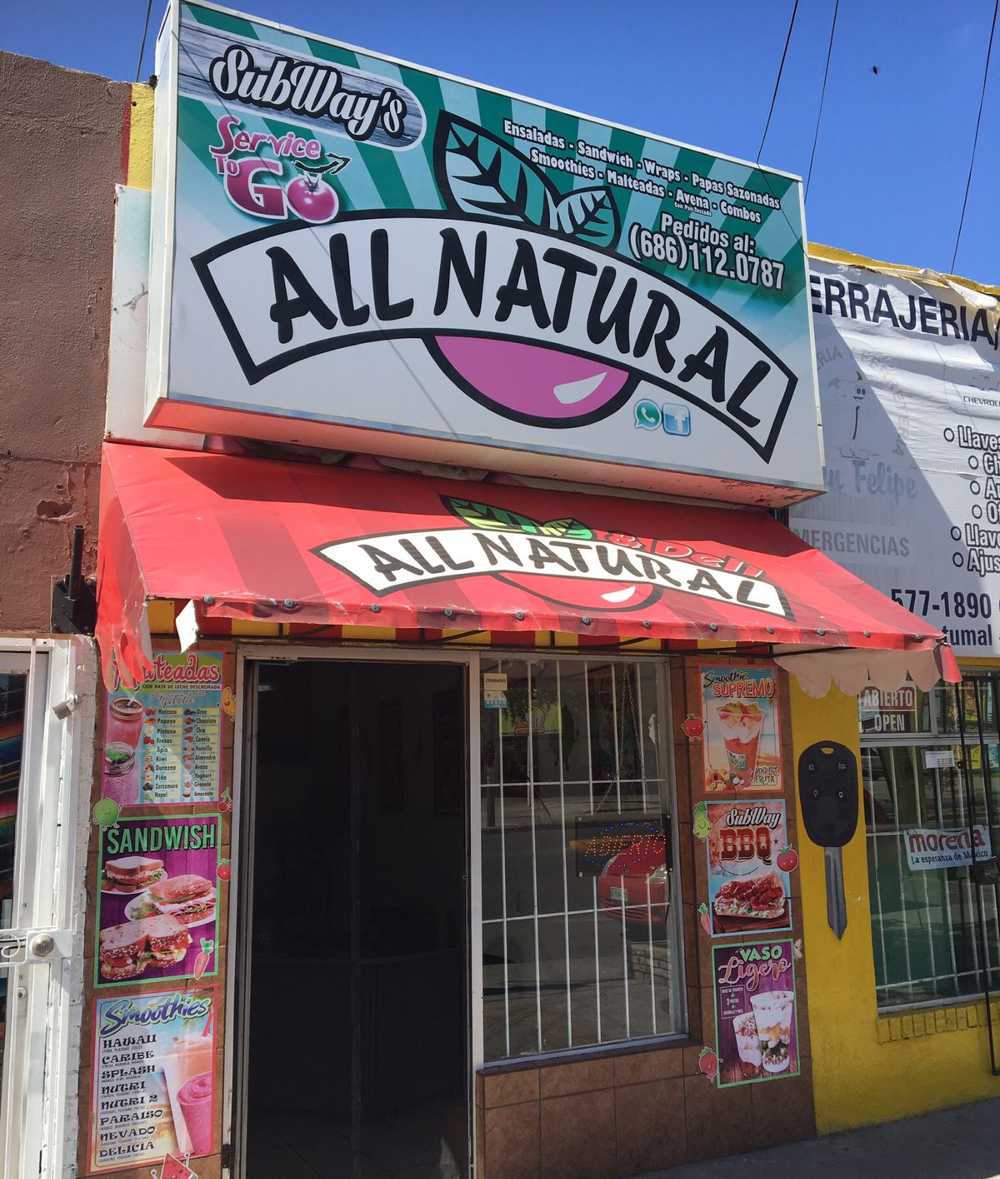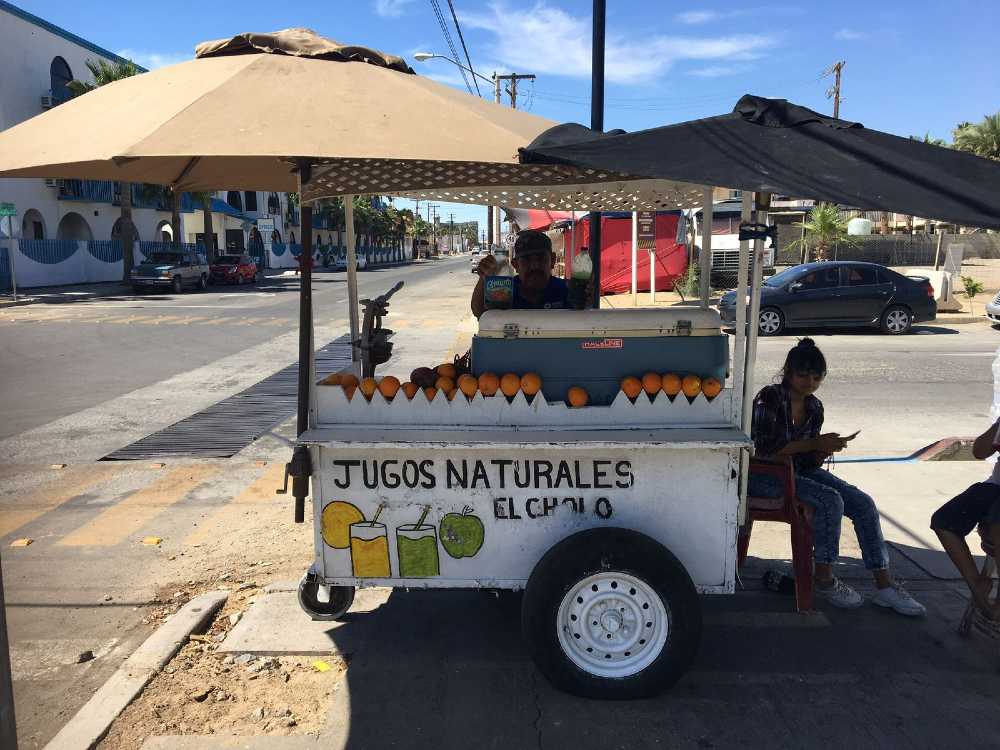 #4 Leaving Seriousness Behind - Have Some Fun!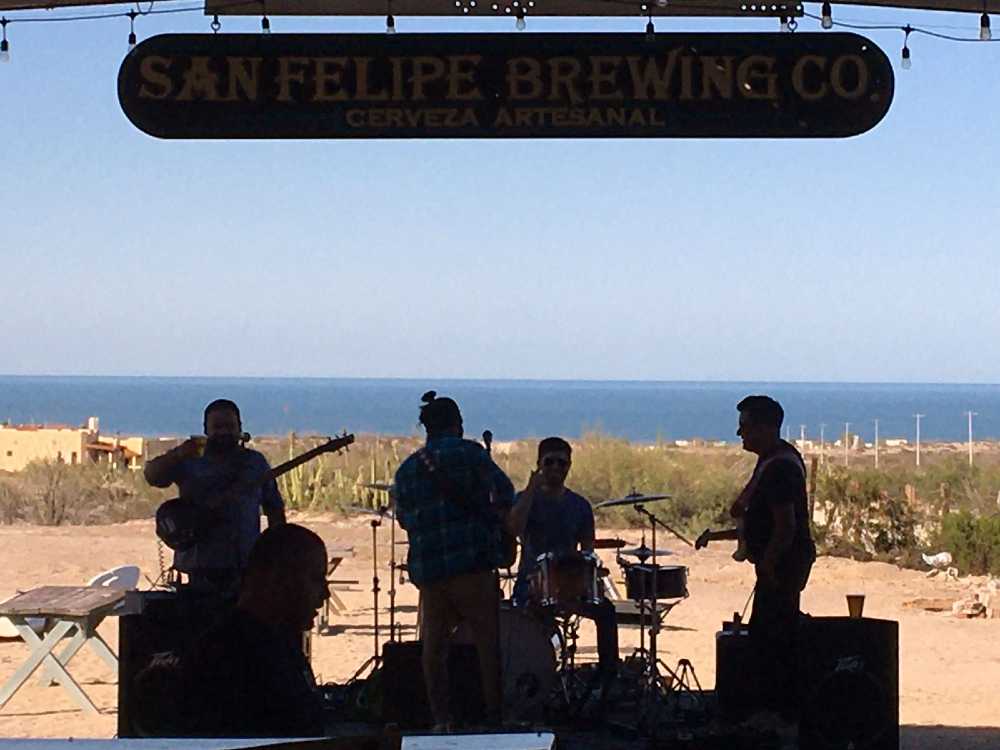 If there's one thing Baja California is known for, it's for people having fun. San Felipe is no exception. Whether you want to roll some dice with the crowd over breakfast mimosas at Pete's Camp, take in an art show at Playa de Oro, join in the local dune buggy races which draw people from all over Mexico and California, or watch the firework displays on most major holidays, one doesn't have to look far to find fun here. Live music from rock to classical Latin guitar can be found almost any day of the week at restaurants like La Vaquita and Marios Pizza, and of course the staple
San Felipe Brewery
. San Felipe is also the sport fishers delight, with many options available for getting out into the blue turquoise waters with local expert fishermen who can show you the best place to get your catch while taking in the stunning dessert-meets-mountain and ocean vistas.
#5 Shopping Your Way To a Healthier Lifestyle
One aspect of small-city living in Baja is that shopping is an adventure and you only need to know where to look to find healthier and organic options.
Mercado La Vaquita
is a surprisingly large store when you get inside with a New York City market feel. With gourmet sauces and spices, freshly made vegetable and fruit juices and salsas, whole wheat tortillas, organic grain cereals as well as traditional Mexican grocery store items, La Vaquita fills in many of the healthy gaps left by the bigger
Calimax grocery store
down the street. Saturday morning
swap meets
by the Arco gas station outside of the city draws a large expat crowd where you can find lush vegetables, craft sauerkraut and kombucha, healthier breads and much more. If you are into the big box stores, making monthly trips to Costco in nearby Mexicali is a sensible option for those who want to stock up on some healthier organic meats, vegetables, nut milks, vitamins and household supplies. There are even local delivery services that charge around $20 US if you do not want to make the trip yourself!
# 6 Get Some Variety in Your Physical Activity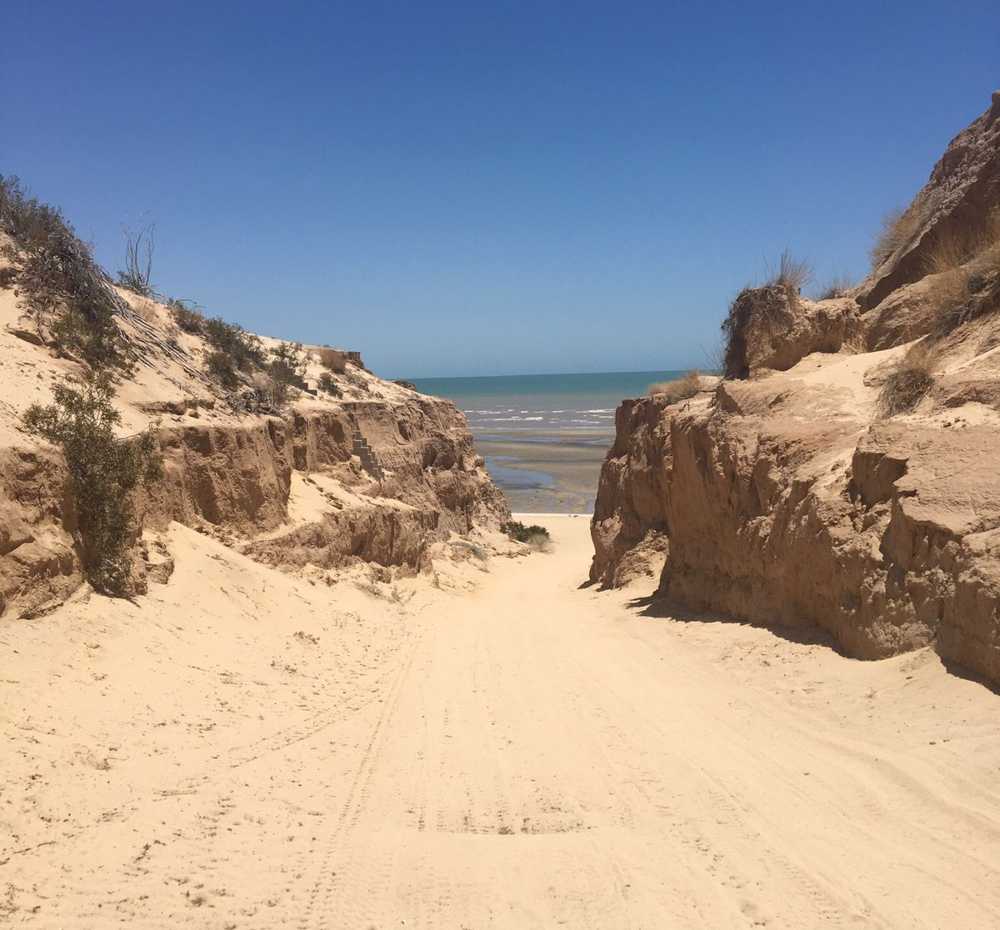 Year round clear skies and sunshine really is a game changer when it comes to being motivated to get out and get fit. With temperatures that are comfortably warm most of the year, except for a couple of hotter summer months, our excuses for staying indoors start to dwindle here. Like to swim in a warm clean ocean? The stretch of beaches goes for miles with easy points of access just outside of the city at Playa Del Sol, Pete's Camp, near the main
fireworks stands
and many others. If walking along an ocean facing boulevard to take a dip on the popular city beach sounds more your style then the Malecon in downtown San Felipe is for you. Or perhaps swimming in heated pools with a dip in the jacuzzi is more your style? Here in
San Felipe
you do not have to go far to find them - they are everywhere! How about taking a
hike
, or kite surfing? We've got that too! Hitting up the golf course "Las Caras" at El Dorado ranch is another option to get out and get active, in addition to heading to any of the local gyms or yoga studios that will be reopening as things go back to pre-pandemic operations in the coming months.
In other words, if you want to stay at home and watch TV with your chips and soda you can do that anywhere, but if you come to San Felipe be prepared to lose many of your old excuses for not being motivated to live a healthier lifestyle!
The next time you head to San Felipe to experience some of what this fun city-meets-town has to offer, stop by Playa De Oro and say "Hi" to us at
My San Felipe Vacation
or check us out online to book your San Felipe rental home now.
Thanks!